What do Italians eat during winter, when they want a simple dish? What do Italians eat when they feel sick? Which is one of the most appreciated pasta dishes by Italian children? The answer to these questions is always pastina!
Pastina is a pasta shape, very small shape made from durum wheat, typically of a round (irregular) shape with a diameter of about 1.6 millimetres (1/16″) also known as soup pasta, is always cooked and eaten in broth soup. 
Pastina in brodo, which literally means small pasta in broth, is a typical first course of the Italian tradition, but you won't find it in restaurants. In fact, it is usually eaten at home and it is highly appreciated because it is tasty but simple to cook, a real comfort food.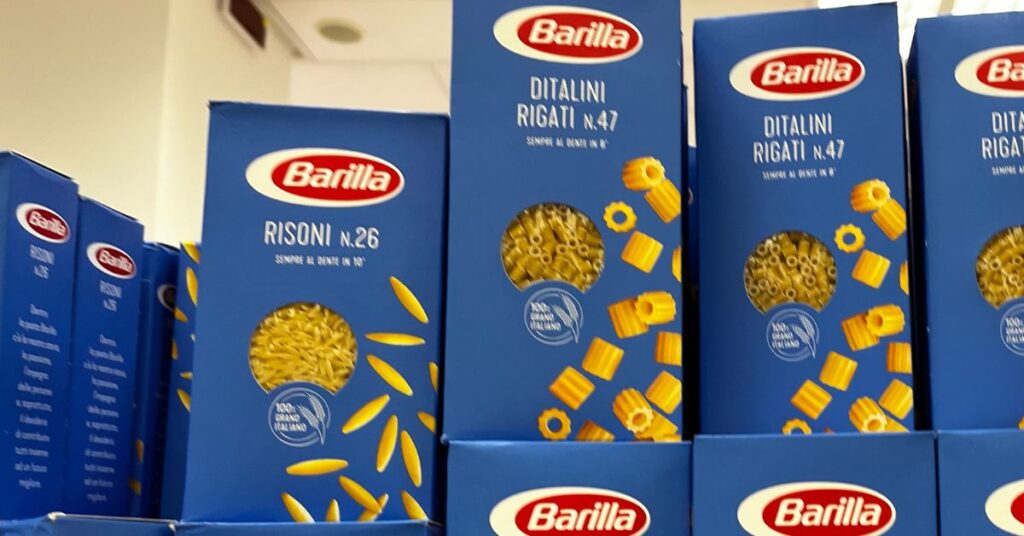 Here in Italy, pastina is considered a comfort food, as it is the dish that mothers and grandmothers cooked for us with love, in good homemade broths, it has tender names and graceful shapes, it is designed for the little ones but also loved by adults.
If you want to know everything about pastina in brodo and you want to prepare it yourself, continue reading this article!
What is pastina made from?
Pastina is made from durum wheat, like any other Italian pasta shape; enriched with essential nutrients, such as thiamin, iron, riboflavin, and niacin; and is easily digested. 
In Italy we eat pastina as a first course made with meat broth, if desired you can add a drizzle of extra virgin olive oil and grated Parmesan cheese on top. Its preparation is very simple and the proportion between broth and pasta varies according to personal taste.
Some Italians prefer a drier pastina, others a soupier one. This pasta dish is highly appreciated by adults and children.
Why is pastina called pastina?
Pastina in English can be translated as "small pasta", pastina is the diminutive of pasta. In fact, this dish is prepared using very small pasta shapes, which are cooked in broth and then eaten with a spoon.
As you already know, in Italy there are many shapes of pasta, including various types of pastina. 
Here you can find the most common shape of pastina pasta:
stelline, very small pasta stars;
risoni, pasta similar to grains of rice;
ditalini, small tubes;
farfalline, small butterflies pasta;
conchigliette, small shells;
anellini, small rings.
If you want to prepare pasta in broth and you are in Italy, you are spoiled for choice! Just pay attention and don't confuse risoni (a type of pastina) with riso (rice).
Is orzo and pastina the same thing?
It's important to answer this question because this topic can be very confusing. Orzo is the Italian word for barley, a cereal that can be used to prepare colorful salads or soups. At the same time, orzo is a word that can be also used to speak about a particular shape of pastina, similar to the "risoni".
So, orzo is cereal but talking about pastina, it can also mean "risoni", a kind of small pasta soup.
Is pastina the same as couscous?
No, pastina and couscous are two very different dishes: pastina is a typical Italian pasta shape made from durum wheat, while couscous is semolina (granules of durum wheat) and has Moroccan origins.
Couscous is then usually served dry with meat, and vegetables and seasoned with spices, while pastina is way simpler, it's made only with broth and pasta.
Do Italians eat pastina when they get sick?
Yes, they do. Pastina is comfort food for a lot of Italians and they do eat it a lot while they're sick. Pastina is a very quick-to-prepare primo piatto and it's tasty, easy to digest and warming, thanks to the broth. This very versatile first course is also often served on Italian school menus during the winter months.
What can you substitute for pastina?
If you're craving pastina but you don't have a small pasta shape at home you can prepare some by breaking some spaghetti into small pieces. Don't worry, (only in this exceptional case) it's not a pasta crime! Even real Italians sometimes eat spaghetti in this way and they are called "spaghetti spezzati in brodo".
How Italians cook pastina?
Cooking pastina is very simple even if it is a different process than cooking the classic pasta shapes: pour some meat broth into a saucepan and bring to a boil, you can use vegetable broths, beef, or chicken broth. When the broth is boiling you can pour the amount of pastina you desire and continue cooking according to the instructions on the package.
Did you know that pastina is one of the fastest pasta shapes to cook? If you are in a hurry this is the pasta for you!
Use a ladle to serve your pastina in a soup bowl and add extra virgin olive oil and grated Parmesan cheese on top. Like any soup, use a spoon to eat your pastina, fork and knife will not help you.
How do you drain a pastina?
You don't! Pastina is cooked directly in the broth so you don't have to drain it but you have to serve it with a ladle, keeping the broth and pastina together on the same shallow plate. If you want a thicker pastina, use less broth and more pasta. And don't forget, never rinse it under water, for any reason at all.
Does Italian pastina expire?
Yes, it does. Like every pasta shape, pastina has an expiration date and it's best to consume before it. 
However expired dry pastina, if well stored, can also be consumed up to a few months after the expiry date shown on the package: cooking will eliminate any bacteria and make the product safe for consumption. 
Obviously, if you notice the presence of insects and parasites in the package, it is better to throw the pasta in the dustbin.
At this point, you're probably craving some pastina… don't waste your time and try to cook it!