If you dream to prepare a perfect pasta dish, just like we Italians do, you need to learn how to use salt correctly. When you cook pasta it is necessary to add salt to the cooking water, not any salt but coarse salt, right before throwing your dry pasta in the boiling water.
Not only chefs but also Italians are very strict on this issue. The salt used with pasta must be of a certain type and it must be added at a specific time (typically, when the water begins to boil).
But are these just clichés and old habits? Or can these precautions really make a difference in the final result? 
In this article, we try to deepen the subject and learn how to salt pasta like an authentic Italian!
Do real Italians salt pasta water?
Yes, Italians do salt pasta water, just when the water begins to boil. Adding salt to the sauce it's not enough. You need to salt the cooking water if you don't want a bland "primo piatto". While Italian chefs measure the amount of salt in restaurants, at home Italians dose the salt according to the personal tastes of family members.
How much salt per liter of water for pasta?
There is a rule to follow to measure the salt: for perfect pasta, 10 grams (0.4 oz or 1/8 cup) of salt per liter of water and 100 grams of dry pasta are recommended.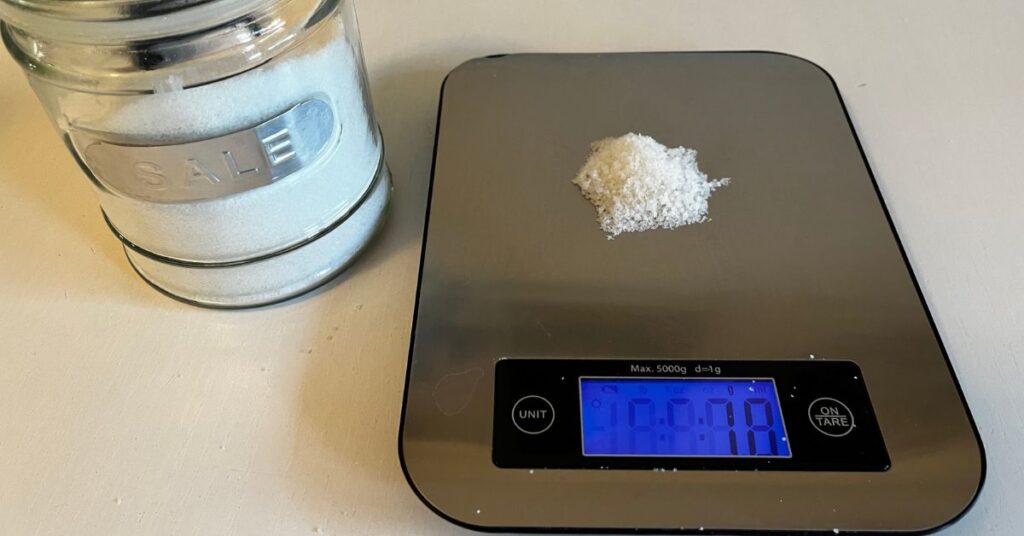 Obviously, this is a general rule, which can be revised according to the recipe. For example, if you use a particularly savory condiment, such as pesto, you can slightly reduce the dose of salt in the water. Or if the cooking water has to be used to mix the sauce, it is important not to add too much salt to avoid serving an overly salty pasta dish.
What kind of salt do Italians use to cook pasta?
Italians use coarse salt in pasta water because it is easier to handle and it costs less. From an organoleptic point of view, however, nothing changes. If you are wondering, yes, you can salt pasta water also with table salt.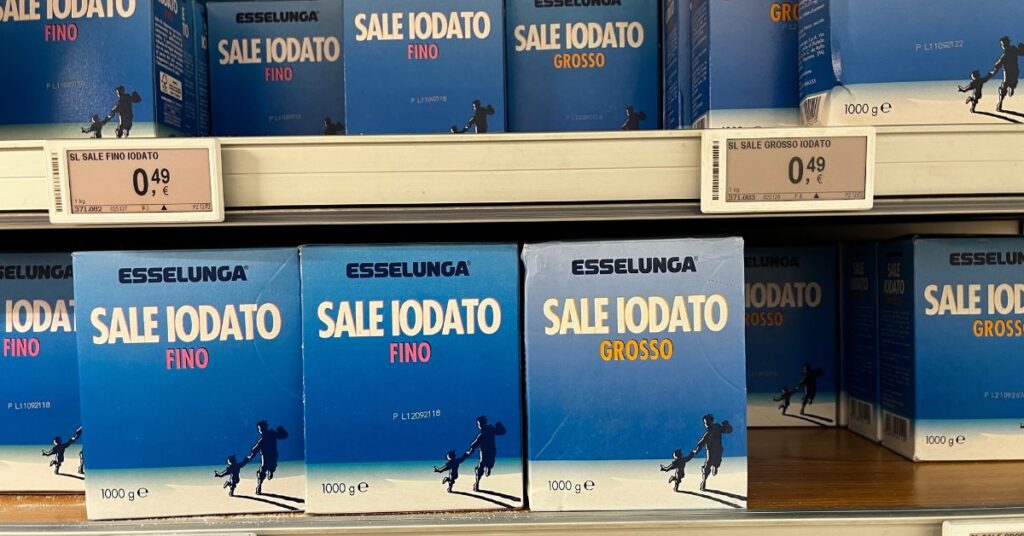 Are you used to salt cooking water with coarse salt but do you only have table salt at home? No worries, you can use it nonetheless. Just remember to weigh it, so you're sure you're not messing up the dosage.
Do you add salt before or after boiling water?
Which is the perfect time to salt pasta water? Italians have two different schools of thought. 
Some people salt the water immediately, to avoid forgetting to add salt. Others (like me) add the salt when the water is starting to boil because it seems that the water reaches 100° C faster.
But is this true or it's just an urban legend? Keep on reading!
Does salt make water boil faster? 
No, it doesn't. Boiling seems to become stronger when you add salt only due to a physical effect, but the timing does not change.
So, water can be salted immediately or while it is boiling, it makes no difference. You just have to remember that when you put the salt in cold water, it settles on the bottom and it does not dissolve immediately, creating leftovers in the pan that could be difficult to remove.
In conclusion: don't forget the salt!
If you have read this far, you have all the information you need to prepare pasta like a real Italian, you know how to deal with salt and boiling water! 
Remember that salting pasta water is very important and should not be forgotten.
If you are not sure about the amount of salt, rely on the rule of 10 g for each liter of water and weigh the salt to avoid mistaking the measurement. Buon appetito!