While wandering around the historic center of Asciano, amidst its monuments and medieval ruins, have you ever wondered about the typical dishes this municipality has to offer?
Located in the province of Siena, many of Asciano's dishes and foods are actually inherited from nearby Siena. Let's see what they are.
Pici al Ragu di Cinta Senese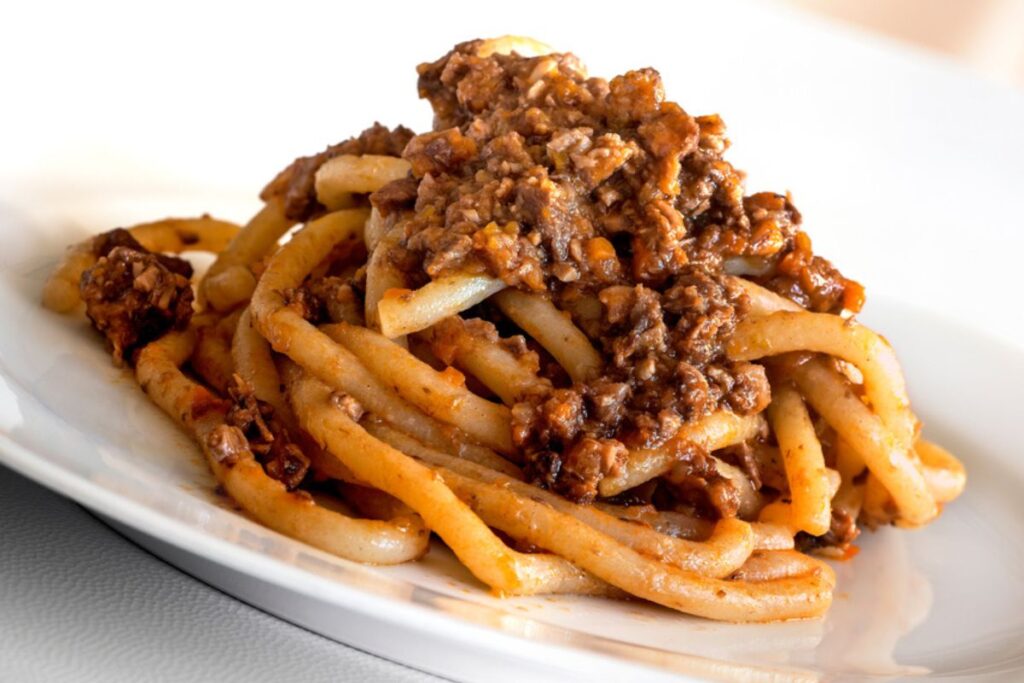 An emblematic first course from Tuscany, this dish can often be found in the menus of Asciano's traditional eateries. Pici is a hand-crafted pasta, resembling a chunky version of spaghetti, tailored to embrace every drop of its sauce.
The highlight of this dish is undoubtedly the Cinta Senese, a distinctive pig breed hailing from Tuscany. The ragù, created from this pig, is an exceptional "white" sauce – devoid of tomatoes yet abundantly rich and flavorsome. Each mouthful offers a potent rustic charm, reminiscent of an embrace from the verdant Italian terrains.
Ribollita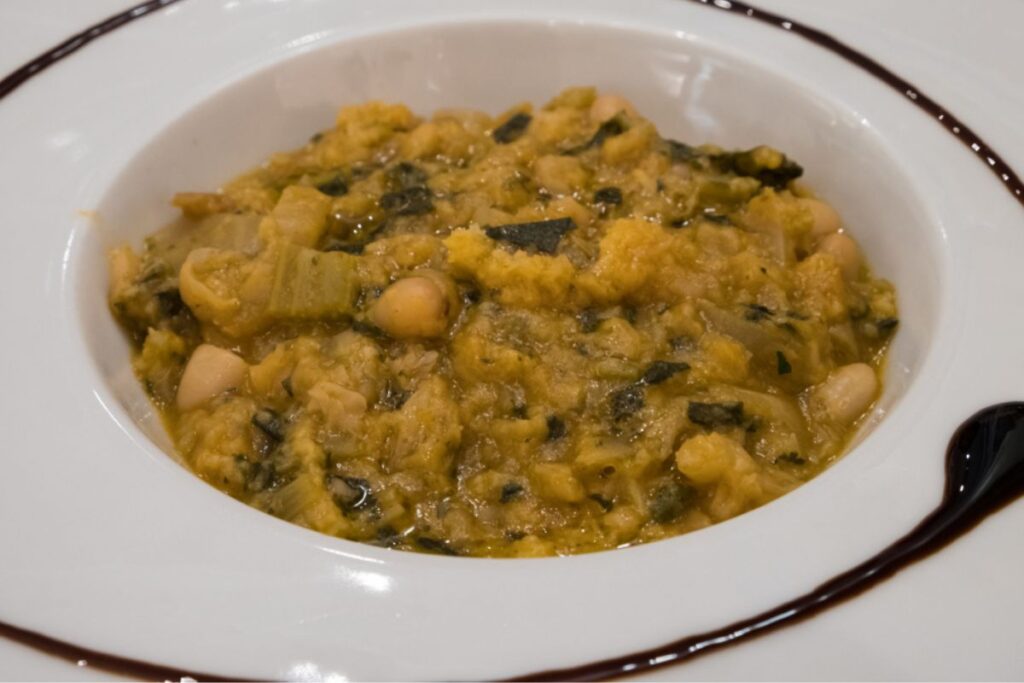 A cornerstone of Sienese and Asciano's culinary traditions, Ribollita is a robust vegetable soup. The term "ribollita" is rooted in the Italian verb "ribollire", alluding to its reheating method over consecutive days. With core ingredients like stale bread, cannellini beans, kale, and a medley of vegetables, this soup is a symphony of flavors accentuated with seasonings such as garlic, thyme, and rosemary.
A finishing touch of extra-virgin olive oil enhances its richness. The infusion of bread and beans imparts a creamy consistency, perfectly complemented by the fresh undertones from the vegetables. Often, a generous sprinkle of Parmesan cheese and a side of crusty bread complete the serving.
Ribollita, symbolizing the "cucina povera" or the "poor man's kitchen," was historically a staple for working-class families due to its affordability and accessibility of ingredients. Today, in places like Asciano and Siena, it stands as a testimony to the region's rich culinary heritage.
Salame di Cinta Senese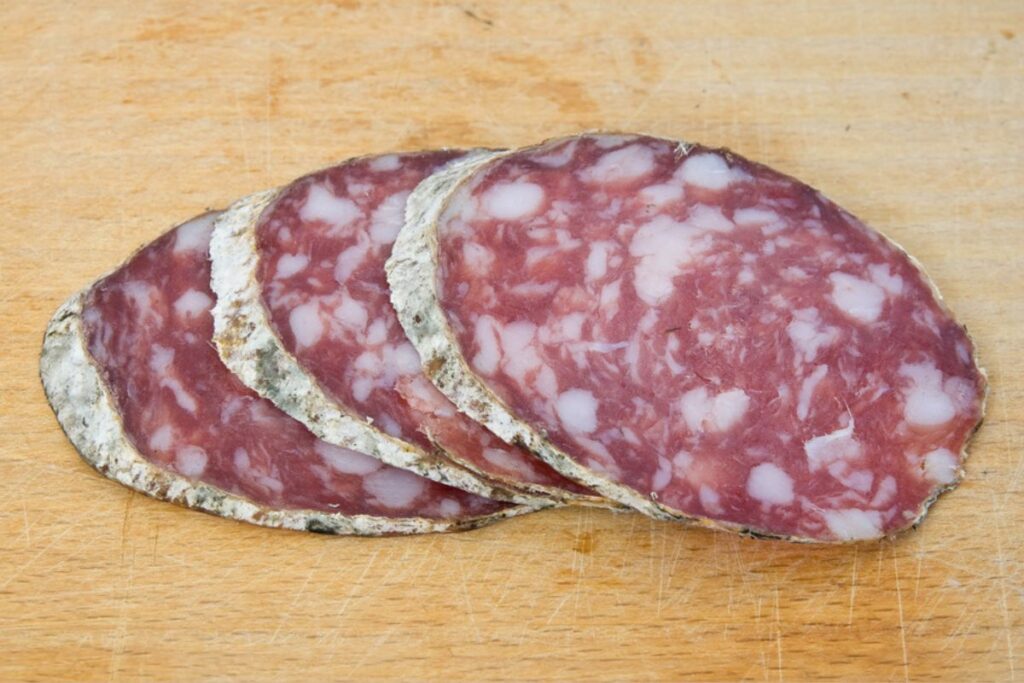 For those touring Tuscany and Asciano during Easter, the Salame di Cinta Senese is an unmissable treat. Directly sourced from Siena, this delectable Tuscan sausage is often featured as an antipasto.
Derived from the unique Cinta Senese pig breed, the sausage comprises finely minced pork fused with a blend of spices and encased naturally. Occasionally, a hint of fennel seeds can be detected, introducing an innovative flavor dimension. Its taste is a revelation—every slice resonates with the richness, accentuated by the internal fats, ensuring a memorable gastronomic experience.
Pici all'Aglione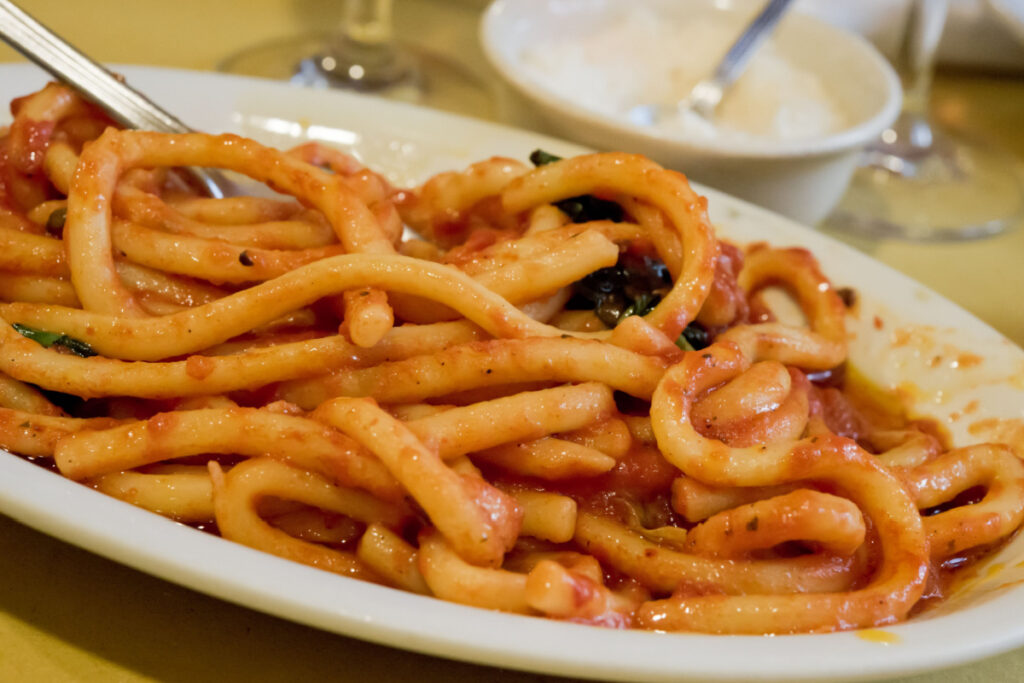 Pici all'Aglione is more than just a dish; it's a sensory experience rooted deep in the culinary traditions of places like Asciano. These thick, hand-rolled pasta strands, akin to spaghetti yet more textured, are a favorite in the region.
Aglione, a regional garlic variant recognized for its mild and sweet nuances, plays a pivotal role in this dish. The preparation involves sautéing aglione with red pepper flakes in olive oil, followed by the addition of diced tomatoes. As the sauce simmers and thickens, it envelops the freshly cooked pici.
Tasting this dish is like stepping into a Tuscan home; the robust flavors of garlic, tomatoes, and pepper flakes dance harmoniously with the pasta's hearty texture. It's a dish that speaks volumes of the region's commitment to preserving authentic flavors and culinary simplicity.
Crostini di Fegatini
In the culinary heart of Asciano, one dish stands out, especially around the festive season – the Crostini di Fegatini. A cherished antipasto from the vast Tuscan culinary repertoire, these are toasted bread slices generously topped with a flavorful mix of chicken livers, capers, and anchovies.
The rich mixture is seasoned with aromatic herbs such as rosemary and sage, and given a zesty twist with pickled cucumbers. Originating from the Tuscan approach of utilizing every ingredient, the bread even gets a dunk in a local broth, ensuring a flavor-packed bite every time.
Gnudi Gnocchi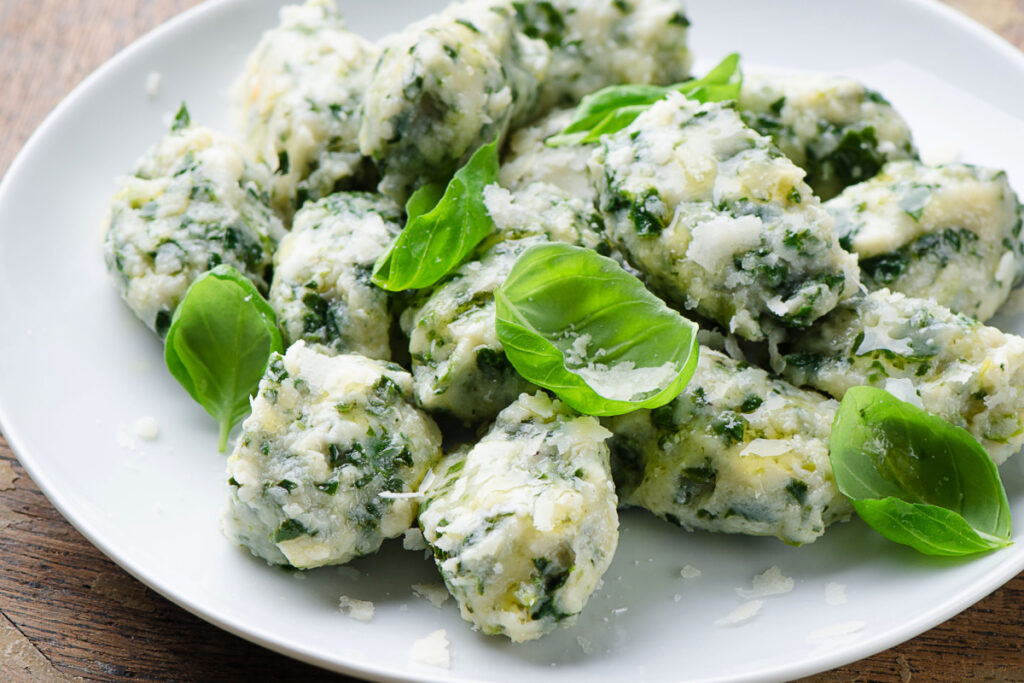 Gnudi gnocchi, an iconic dish in Asciano and throughout Tuscany, encapsulates the simplicity and richness of the region's cuisine. These "naked" dumplings combine spinach, ricotta cheese, and a hint of flour.
Once these delicate balls are boiled, they're typically drenched in tomato sauce, sage-infused butter, or a creamy sauce. Especially sumptuous during the spring and summer months, their spinach richness makes them a vegetarian favorite.
Tagliata di Manzo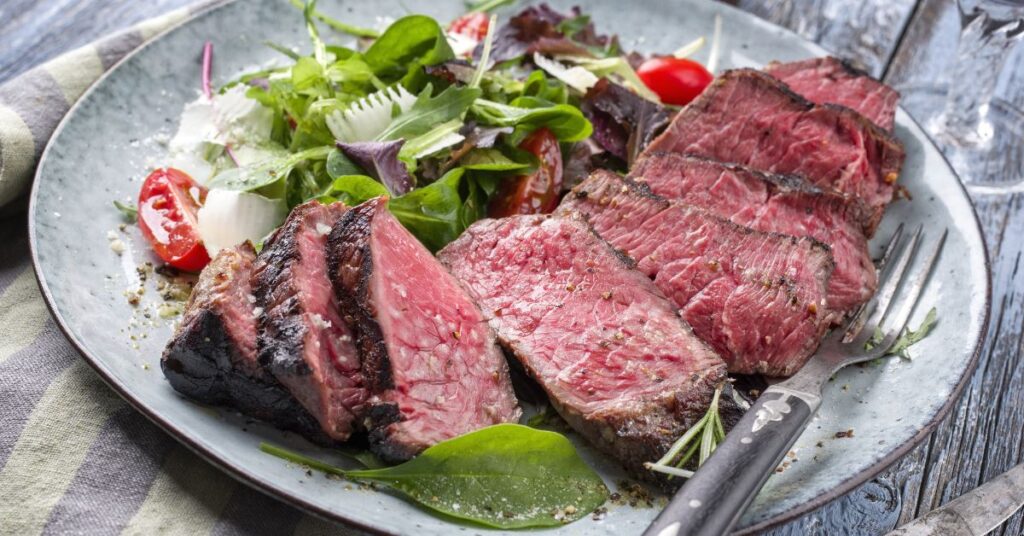 A carnivore's delight, Tagliata di Manzo, graces many tables in Asciano. Premium beef cuts, typically sirloin or ribeye, are grilled to perfection, thinly sliced, and presented with a sprinkle of coarse salt and olive oil. A staple in Tuscan eateries, this dish is a festive favorite, often making its way to grand celebrations.
Ossobuco alla Senese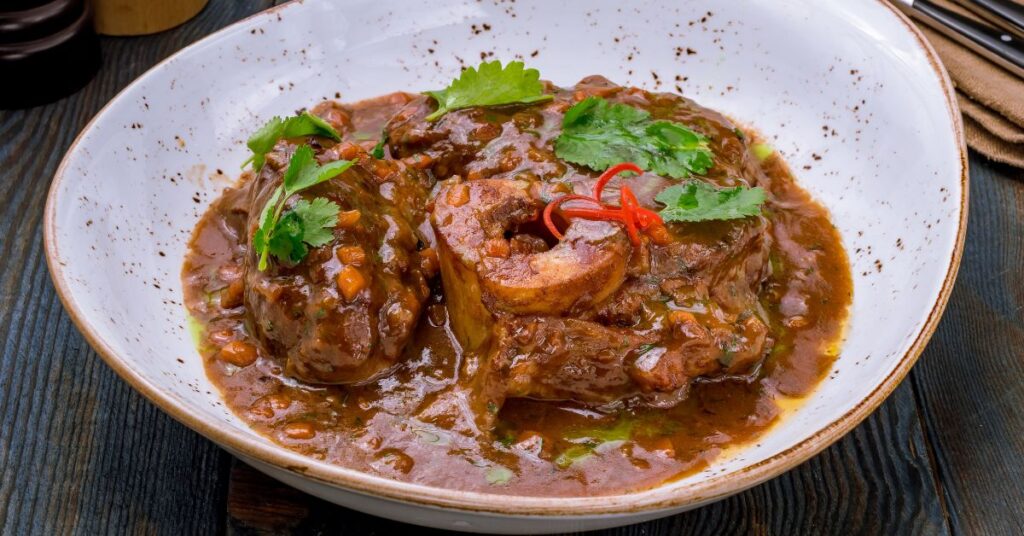 Taking center stage in many Asciano dining experiences is the Ossobuco alla Senese. This dish showcases veal shanks simmered in a mouthwatering tomato sauce enriched with herbs, wine, and aromatic vegetables. With a tender, fall-off-the-bone quality, the meat offers a flavorsome bite, enhanced by the marrow's richness.
Panforte di Siena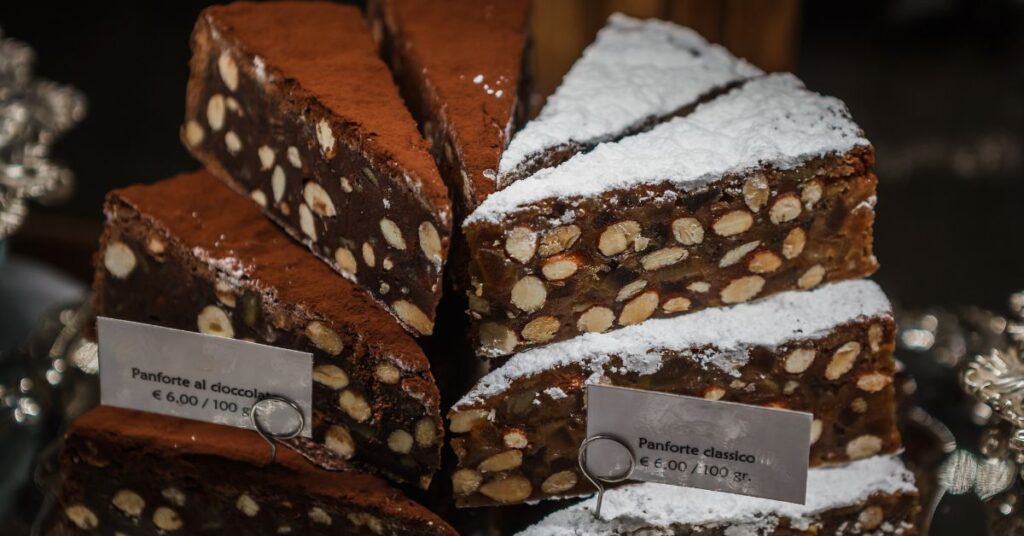 Originating from Siena but beloved in Asciano, the Panforte di Siena is a dessert not to be missed. This dense cake, with its myriad flavors from honey, nuts, and spices, offers a taste journey like no other, especially during the Christmas season.
Ricciarelli di Siena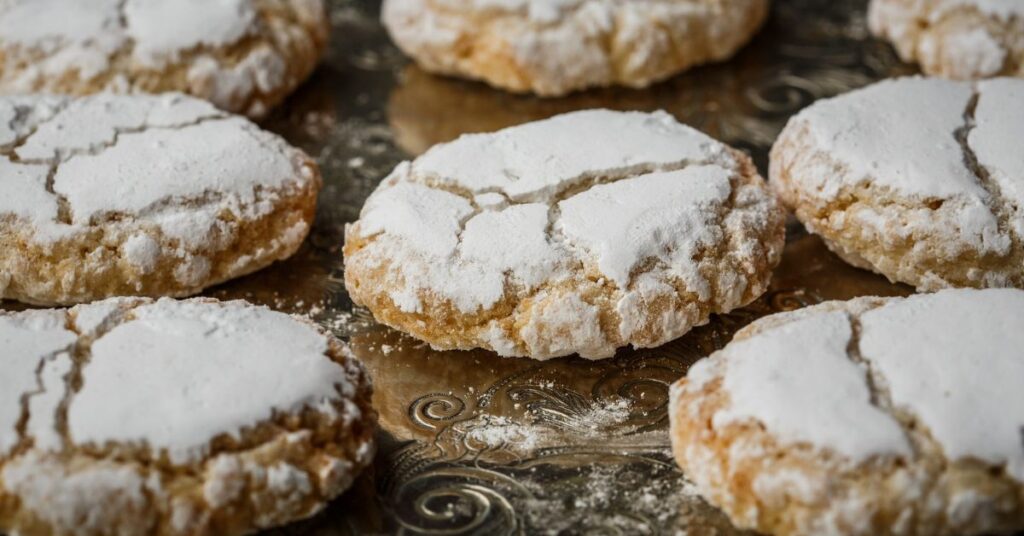 Another sweet treat from the broader Siena region, now a favorite in Asciano, is the Ricciarelli di Siena. These almond-based cookies, with their subtle sweetness and snowy powdered sugar covering, are the perfect complement to a relaxing afternoon.
Cavallucci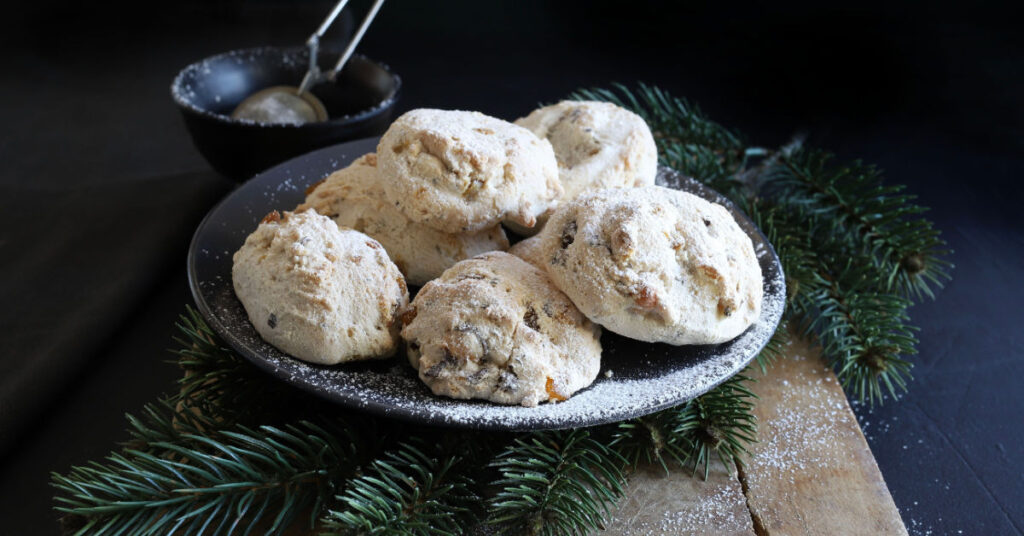 A bite into a Cavallucci biscuit transports you straight to 14th-century Siena. Combining nuts, candied fruits, and exotic spices, this pastry, though humble in appearance, packs a flavor punch. Primarily enjoyed during Christmas in Asciano, it's a testament to the area's rich culinary heritage.