In this article, explore the local delicacies you'll find in the restaurants and pastry shops throughout Carmignano's four districts. Located in the province of Prato and near Monte Albano, this charming town is brimming with culinary gems.
Fichi Secchi di Carmignano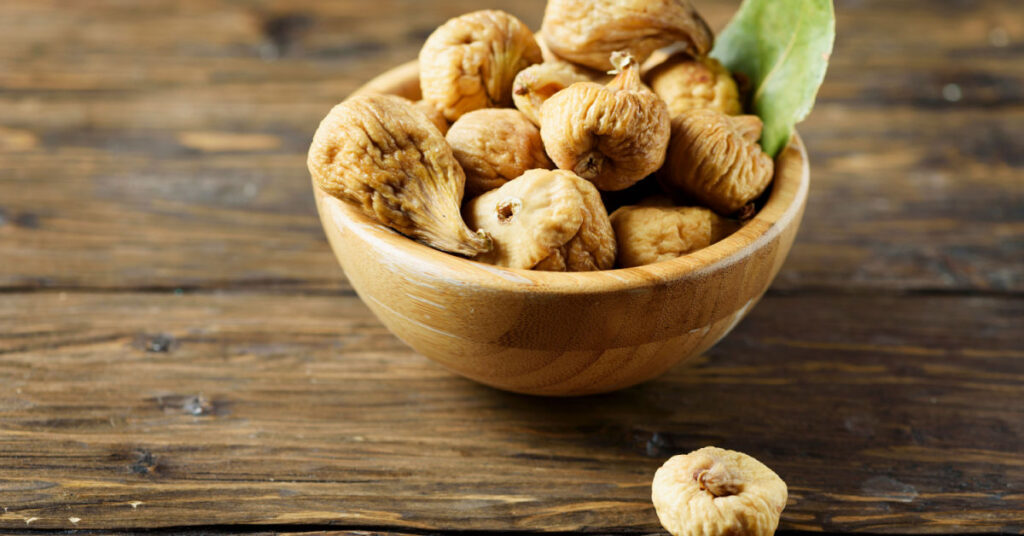 The Fichi Secchi di Carmignano are renowned dried figs from Tuscany, standing proudly among the traditional delicacies protected by the region. These figs, cultivated primarily in Carmignano, are processed using environmentally-friendly techniques passed down through generations.
Historically, figs in Tuscany were grown for family consumption, often alongside grapevines and olive trees. But in areas like Carmignano, production expanded beyond home use, making the region a hub for dried figs. The predominant variety now is the 'Dottato,' a white fig praised for its drying capabilities and taste. However, thanks to familial cultivation practices, several ancient fig varieties still thrive in the area.
Pappardelle al ragù di Lepre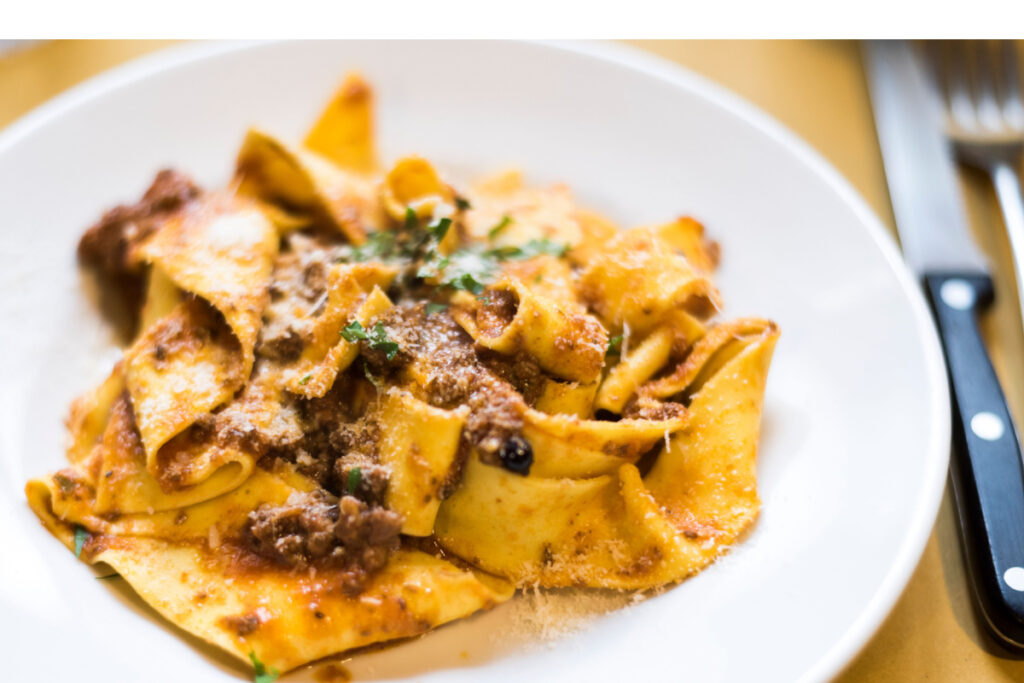 Discover the mouth-watering Pappardelle al sugo di lepre, or Pappardelle pasta in a hare sauce. Carmignano and all of Tuscany are renowned for using game meats like hare and wild boar in traditional pasta preparations. Crafting the sauce demands patience and expertise to perfectly cook the meat.
Served over wide, flat Pappardelle pasta, this dish captures the essence of game meat, combining it with a rich mixture of tomatoes, herbs, and seasonings. Savoring this dish means indulging in its luxurious blend, with the tomato base enhancing the delicate hare meat.
Mortadella di Prato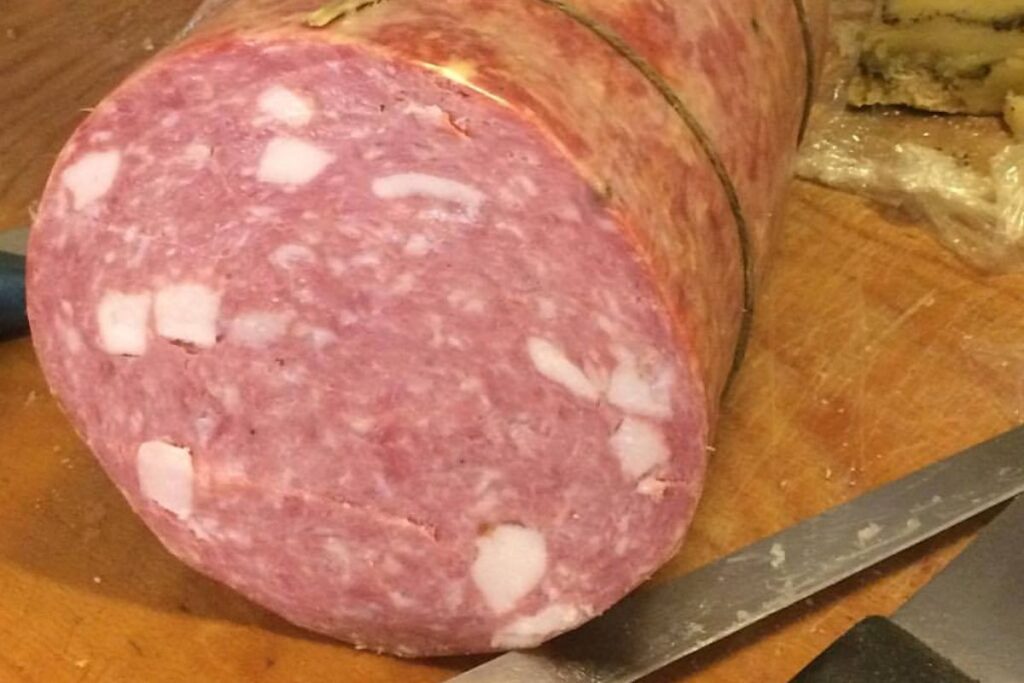 Mortadella, an Italian classic, takes on a distinct character in the district of Prato and therefore also in Carmignano. Historically in Tuscany, mortadella was an inventive way to make use of surplus meats. These were seasoned, encased, and boiled. While its production dwindled post World War II, a resurgence occurred a few decades back, transforming the Mortadella di Prato into a delicacy of select meat cuts.
For the best flavor experience, savor it freshly cooked and warm. Perfectly paired with Carmignano's Dottato figs and the local "bozza" bread, it's a delectable treat.
Sedani Ripieni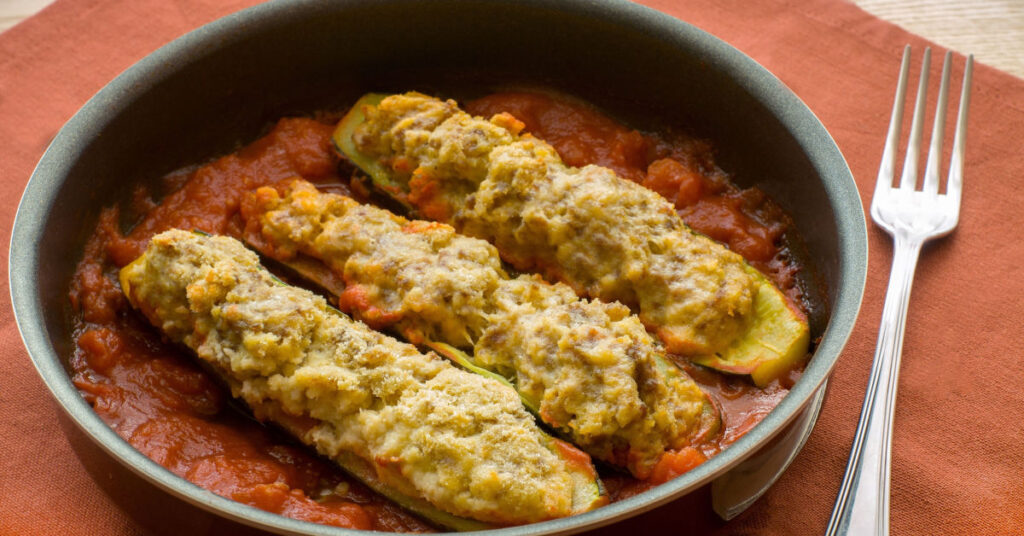 This Prato and Carmignano special, Sedani Ripieni, comprises blanched celery filled with a mix of veal, mortadella, Parmesan, and egg. After a quick fry, it's slow-cooked in a luscious meat sauce. This dish is a hallmark of traditional gatherings and is prominently featured in many local eateries.
Papero in Umido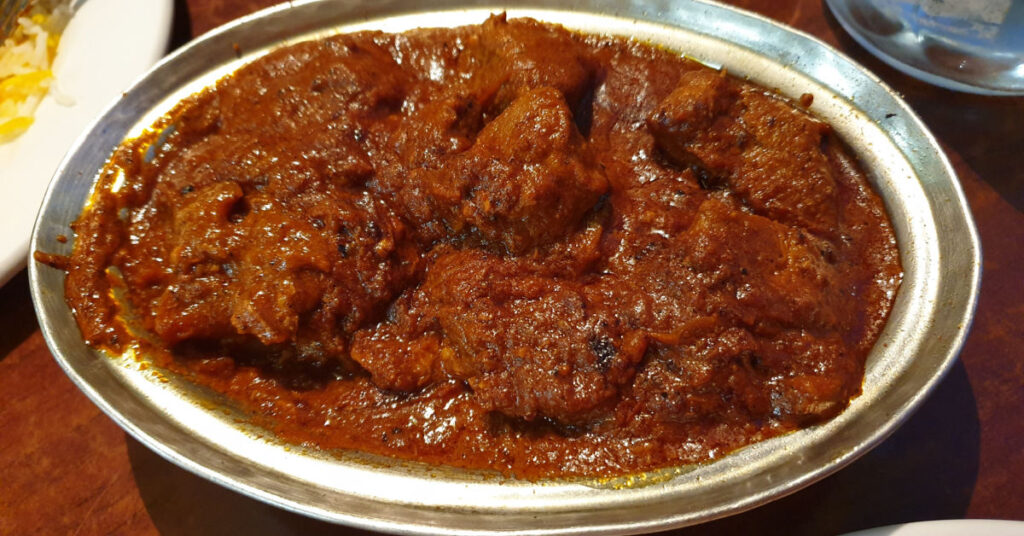 Experience Prato's traditional Papero in Umido, a stewed domestic duck delicacy often enjoyed in Carmignano too. Historically, this dish rewarded the hardworking farmers. The duck's preparation involves browning it with various vegetables and white wine.
Typically accompanied by homemade maccheroni or even simple bread, its robust sauce often doubles up as a dressing for side greens.
Polpette di Carnevale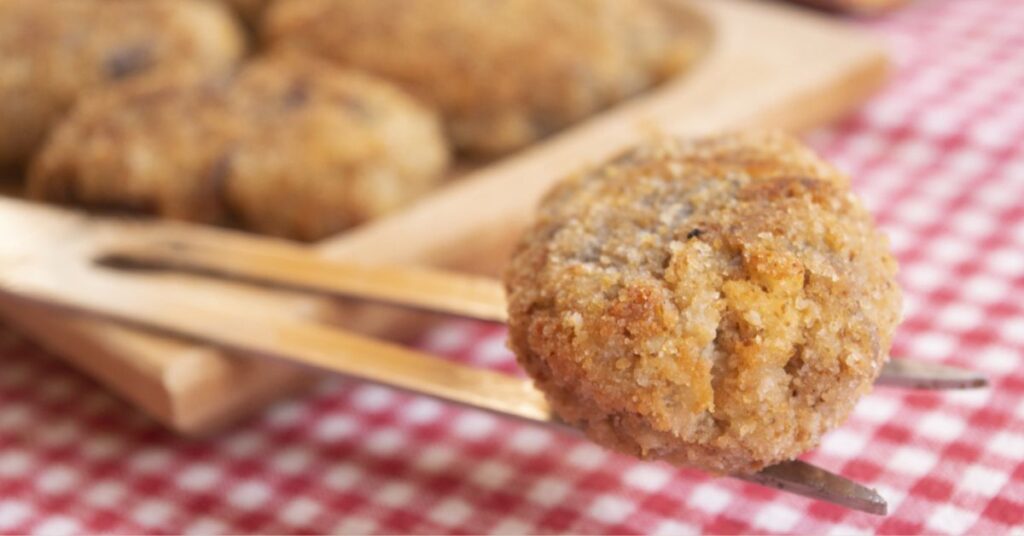 Carnival Meatballs, or Polpette di Carnevale, are Prato's festive delights. Typically prepared during the Carnival, especially on Fat Tuesday, these meatballs with chicken or veal are accentuated with pine nuts, offering a unique taste before the Lenten season.
Minestra di Pane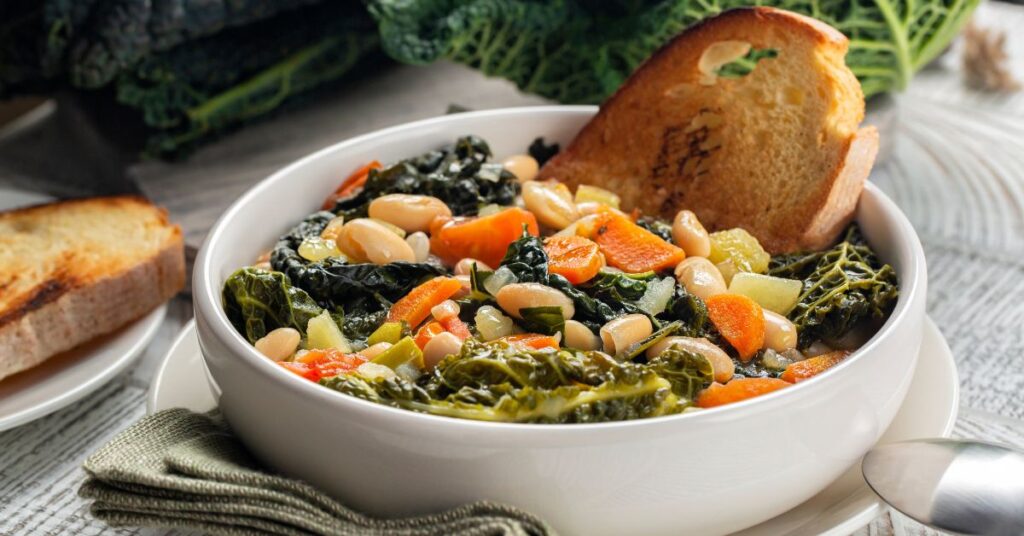 Reflecting medieval culinary richness, Minestra di Pane is a seasonal vegetable soup enhanced by stale bread, similar to Florentine Ribollita. A spoonful offers a comforting mix of vegetables immersed in a delightful broth, with bread adding a distinct texture and flavor.
Pappa al Pomodoro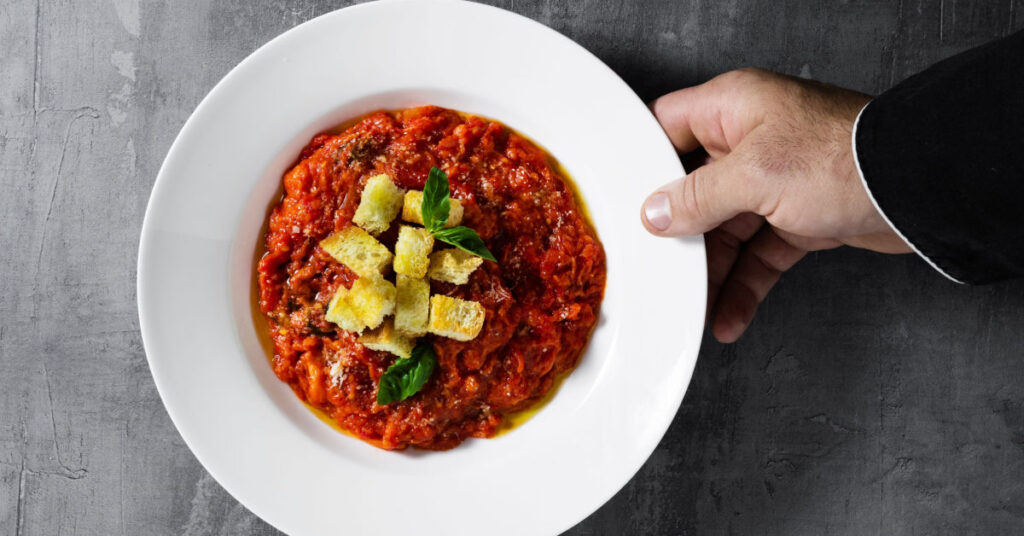 Originating from rustic Tuscan kitchens, Pappa al Pomodoro transforms stale bread into a flavorful feast. Infused with tomatoes, garlic, basil, and olive oil, every spoonful is an explosion of flavors. The bread, soaked in this rich blend, delivers a soft consistency. This dish is a summer favorite in Carmignano, served either as an appetizer or main course.
Ficattole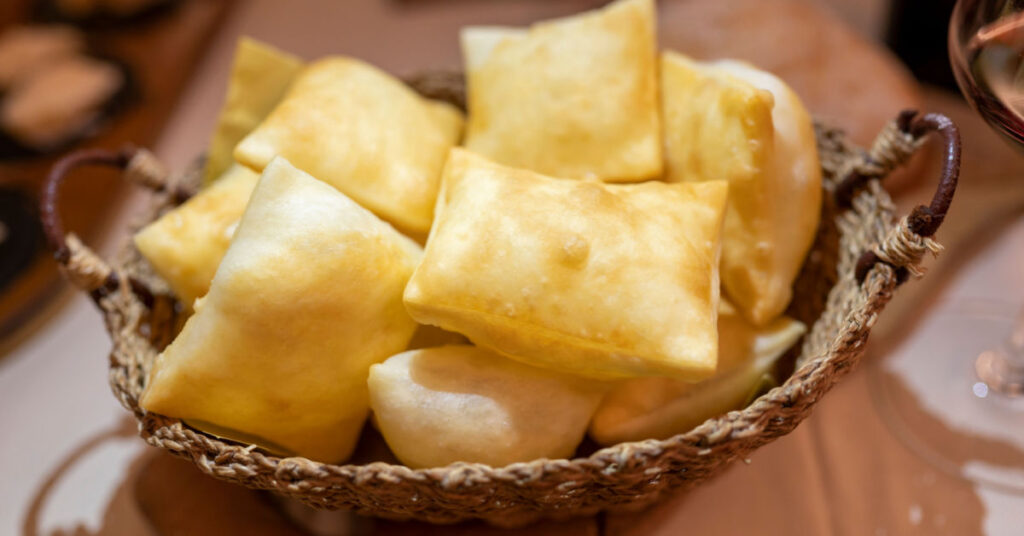 Originating from Prato's culinary traditions, Ficattole is a fried bread dough treat that complements Tuscan cold cuts and salami. Sweet or savory, some even have figs in the dough for an added flavor kick.
Amaretti di Carmignano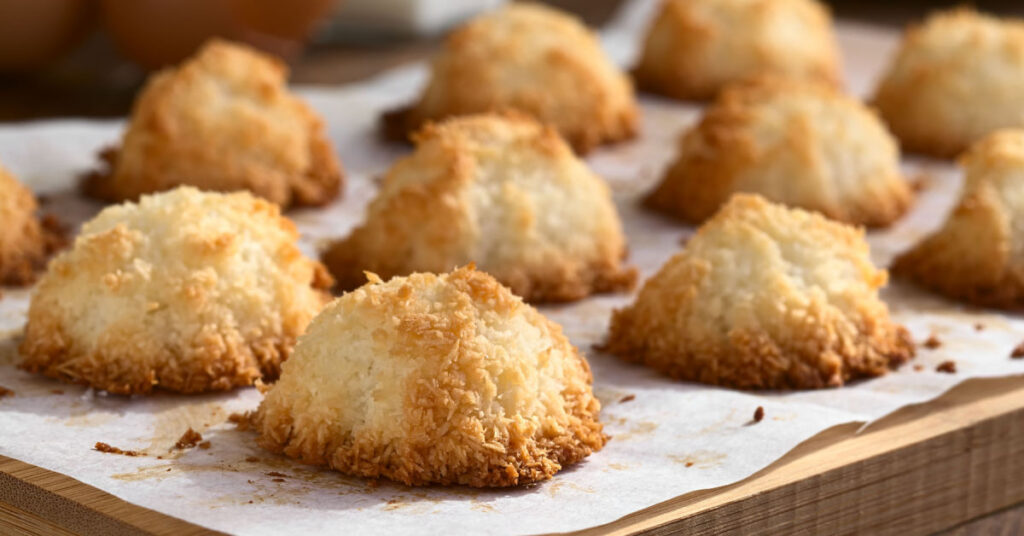 The Amaretti di Carmignano, also known as Amaretti Di' Fochi, are traditional almond-flavored treats that have been popular since the 19th century. These handcrafted delicacies, slightly larger than a walnut, boast an amber hue with a distinct round and wrinkled appearance, making each one unique. Crafted primarily from Italian almonds, sugar, and egg whites, the almonds are finely ground with sugar to achieve a floury consistency before being hand-pressed onto wafer sheets and baked. Their soft texture, coupled with a pronounced almond aroma and taste, sets them apart.
Historically, the recipe for these special amaretti dates back to 1897, crafted by Mr. Giovanni Bellini of Carmignano, nicknamed I' Fochi. Today, his legacy continues as the third generation still actively produces these treats in the same oven.
Cantucci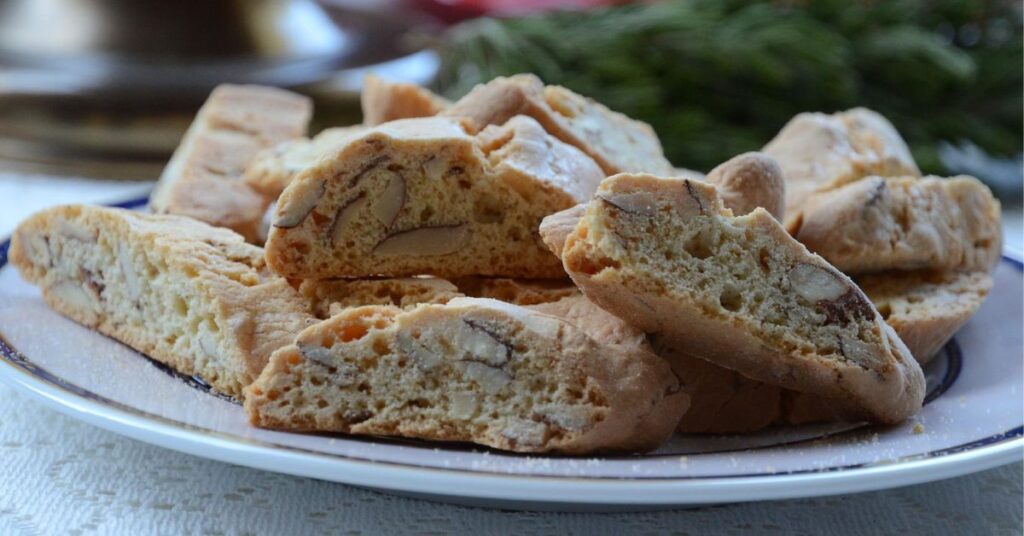 Elongated almond and hazelnut biscuits from Tuscany. Twice-baked for a signature crunch and traditionally dunked in Vin Santo during Christmas.
Pesche di Prato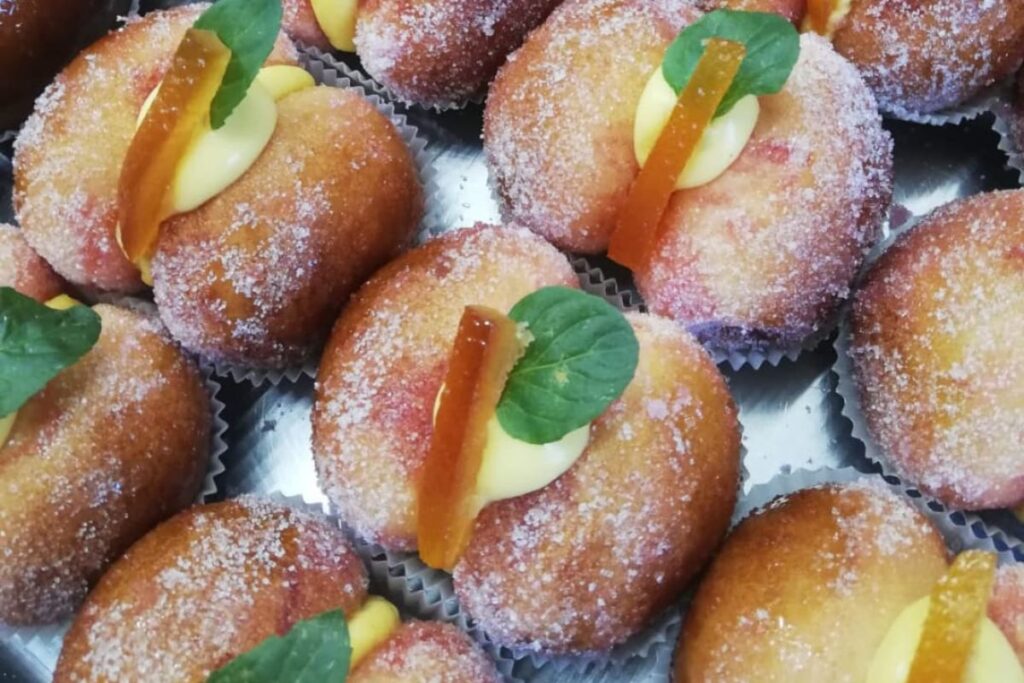 Not made of peaches, but resembles one. A soft brioche filled with cream or chocolate and tinted pink with Alkermes liqueur, a famous Tuscan product of medieval origin, a liqueur that gives the treats their signature pinkish color, much like that of a peach.
Sassi della Calvana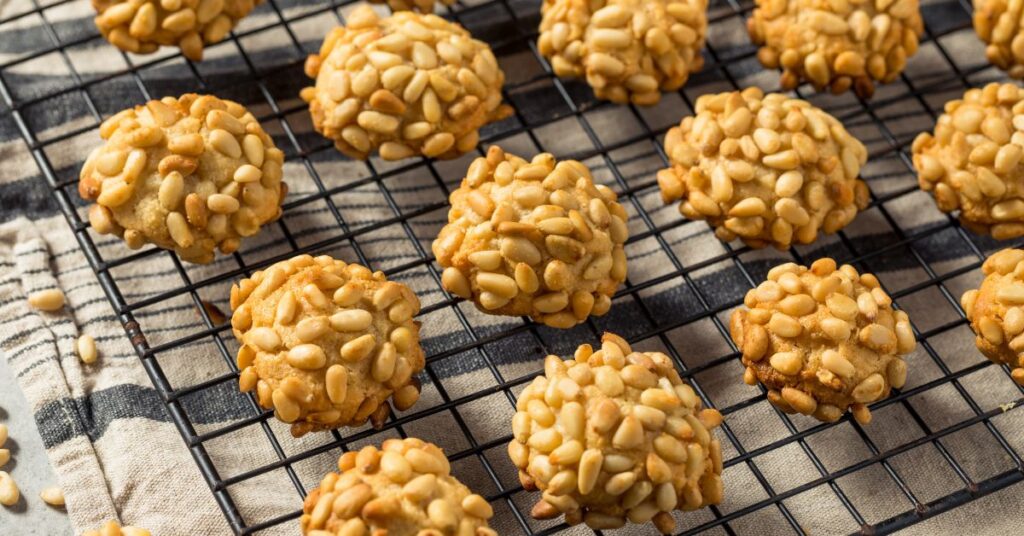 Biscuits from Vernio mirror Calvana Mountain stones, but you can also find them in some pastry shops in Carmignano. Four variations exist, all handcrafted with ingredients from Val di Bisenzio, from chestnut flour to lemon hints.
Puppe di Monaca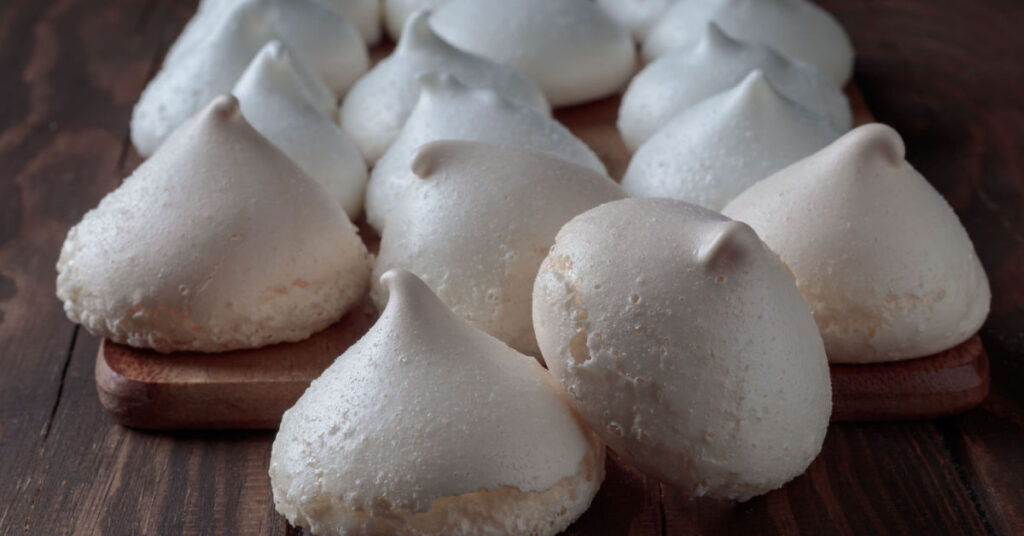 Unique meringues resembling a nun's attire. A white, old-fashioned treat to enjoy with whipped cream or coffee.