Italy is famed for its pizza, pasta, and the ability to make anything taste like a slice of heaven—even pig's blood! Yes, you read that right. While you might be well-versed in the "La Dolce Vita" of Italian gelato and tiramisu, the role of pig's blood in some classic recipes might just raise your eyebrows or even curl your toes.
Yes, although rarely, some Italians still consume foods cooked with pig's blood. Traditional sweet and savory dishes such as sanguinaccio dolce or some cured meats are typically prepared with cooked pig's blood, to add flavor and texture, imparting a rich and earthy taste, with a certain natural sweetness and a slightly metallic aftertaste.
While the consumption of pig's blood has waned over the years, especially among younger generations, it still holds a place in traditional regional recipes. Some older Italians and enthusiasts of traditional cuisine continue to cook and enjoy these dishes, especially during specific festivals or occasions.
Buckle up, culinary adventurers, as we dive snout-first into this intriguing if slightly squeamish, aspect of traditional Italian cuisine.
Pig's Blood in Italy is an Ingredient for Cooking
Pig blood was traditionally used as an economical way to utilize all parts of the pig, leaving no waste. It also provided essential nutrients, like iron, and unique flavors that enhanced various dishes.
With rural households often relying on pig farming for sustenance and income, utilizing pig's blood was a resourceful way to maximize the animal's yield.
Italian dishes prepared with Pig's blood
Here are some Italian dishes where pig's blood is a critical component, giving these recipes their unique flavors and textures.
Migliaccio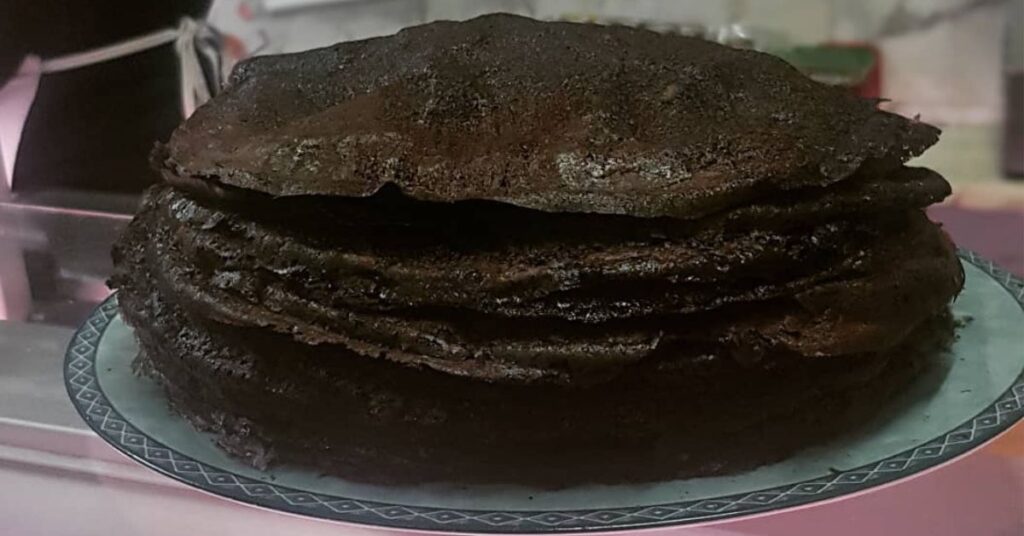 Migliaccio is a thin, crepe-like cake primarily made with pig's blood. The word 'migliaccio' originates from the term 'migliare', meaning to mix in old Italian – it's a fitting name because the dish blends various ingredients into a culinary experience unlike any other.
What does Migliaccio taste like, you ask? It's a delightful blend of savory and sweet. The pig's blood lends a rich, meaty flavor that contrasts beautifully with the spices and sugar.
Migliaccio is typically served at rural feasts and in traditional shops that celebrate Pistoia's culinary tradition.
Sanguinaccio Dolce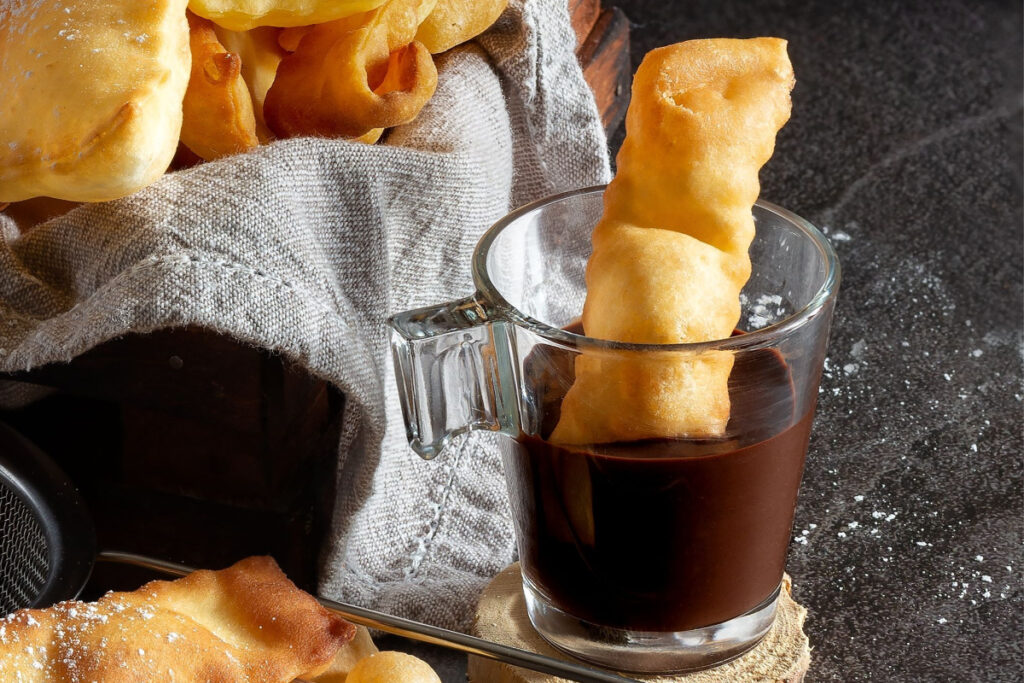 Sanguinaccio Dolce is a traditional Italian dessert often served during the Carnival season. It's a rich, sweet pudding that incorporates pig's blood, dark chocolate, and a variety of spices. The blood serves as a thickening agent, giving the dish its distinct texture.
Sanguinaccio con Cipolle Fritte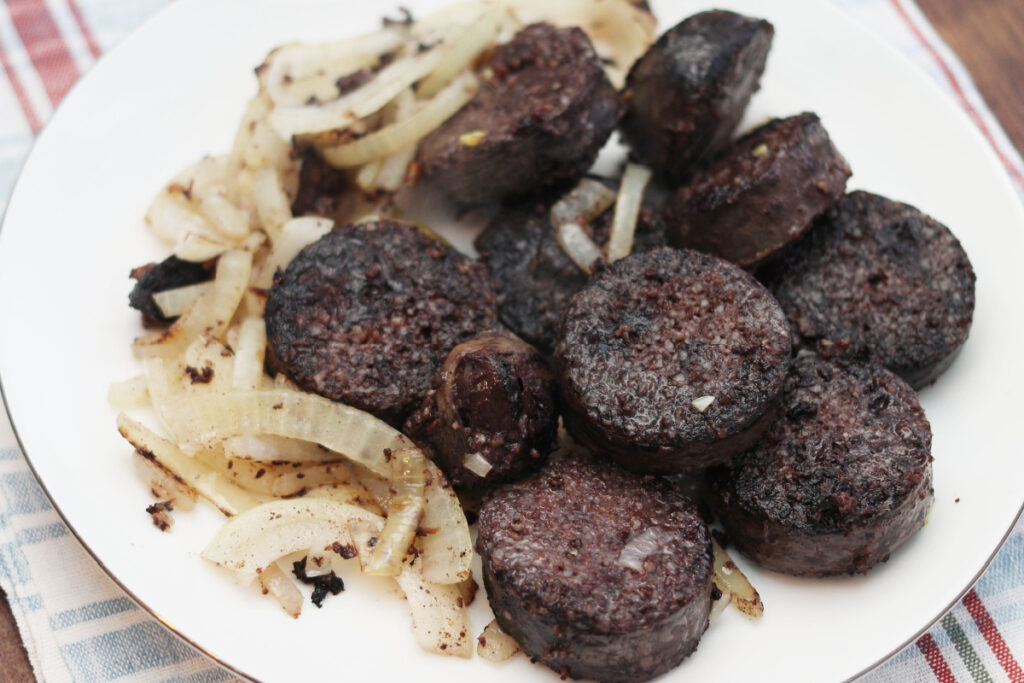 This dish consists of pig's blood cooked with fried onions and other spices. The onions provide a sweet counterbalance to the iron-rich taste of the blood, resulting in a harmonious mix of flavors that is often served as a hearty meal.
Salame Biroldo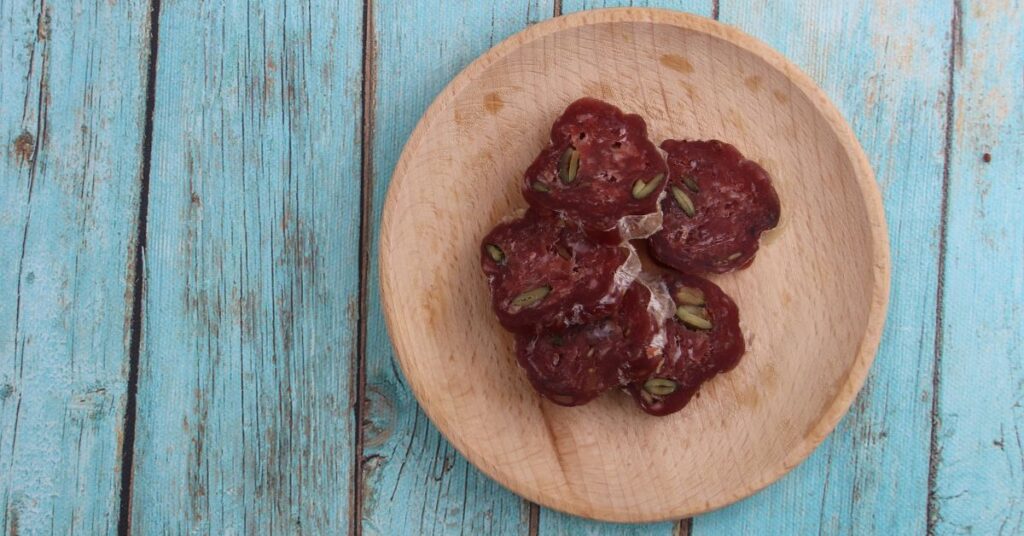 Salame Biroldo is a type of blood sausage that originated in Lucca, Tuscany. It consists of a mixture of pig's blood, head meat, tongue, and various spices, all encased in a pig's intestine. It's a local delicacy that can be enjoyed on its own or used as an ingredient in other dishes.
In conclusion, while the use of pig's blood in Italian cuisine has declined over time, it remains a unique and important part of the country's culinary history. Whether in desserts like Sanguinaccio Dolce or hearty meals like Salame Biroldo, pig's blood adds an authentic touch that still intrigues and satisfies those who are adventurous enough to try it.