Italians are very serious when it comes to cooking and seasoning pasta. If you want to cook an excellent pasta dish, as Italians do, you have to follow some very specific rules. Bring the water to a boil, salt it, add the pasta and then drain it "al dente", here at the link I explained everything step by step.
At that point, you can add the sauce:
Italians usually pour cooked pasta into the pan where the sauce was prepared. But in some cases, the sauce doesn't have to be cooked (e.g. pesto or cacio e pepe sauce) so they add the sauce directly onto the pasta, mixing everything together in a saucepan or pot, with a little cooking water.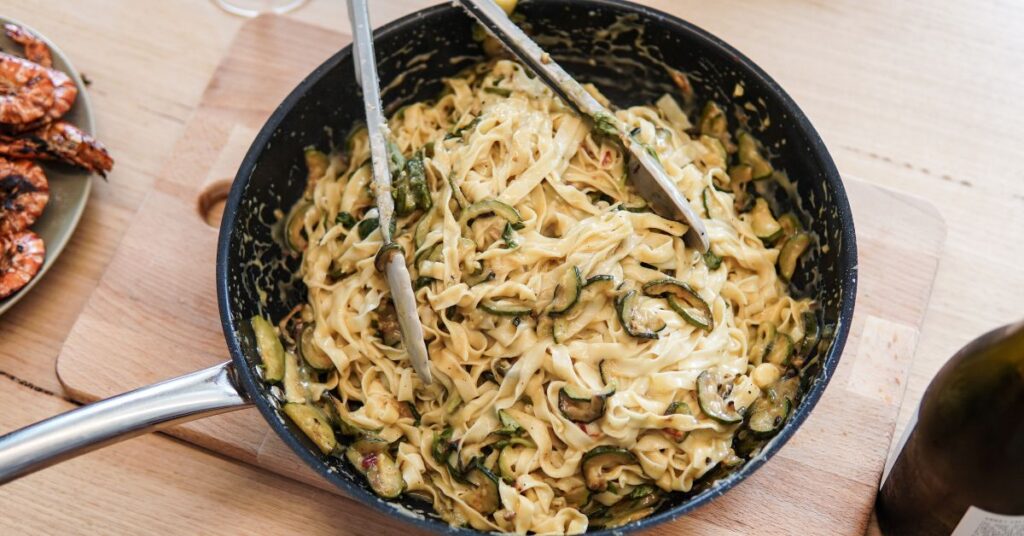 This is how we Italians season pasta, believe me we know something about pasta… on the other hand, we were the first in the world to eat it.
Ask Italians what their favorite food is…  their answer will most likely be pasta! Italians are addicted to pasta and consume it daily. Every year, Italian people consume about 23 kg of pasta per person (source: International Pasta Organization) and regarding condiments and sauces, we are spoiled for choices, an example, read here how many types of ragù sauce exist here in Italy.
Do you want to prepare perfect pasta with sauce, just like an Italian would do? Keep on reading this article to understand how and when to mix the sauce with the pasta!
Can I add the pasta directly to the sauce?
Yes, you can. To prepare the perfect pasta, make sure to cook it "al dente": that means you have to drain the pasta when it's cooked but still firm when bitten.
At this point, you can add the pasta directly into the pan where you previously made the sauce or another type of condiment that requires cooking. In this way your pasta can absorb all of it. Finish cooking over high heat, mix well and serve with grated Parmesan on top.
Do Italians add the pasta sauce directly on top of the pasta plate?
In U.S. movies and television imagery, the classic Italian dish of spaghetti and sauce looks like undressed noodles topped with a generous scoop of red tomato sauce. Though this is very iconic of Italian-American cuisine, you would never see such a plate in Italy.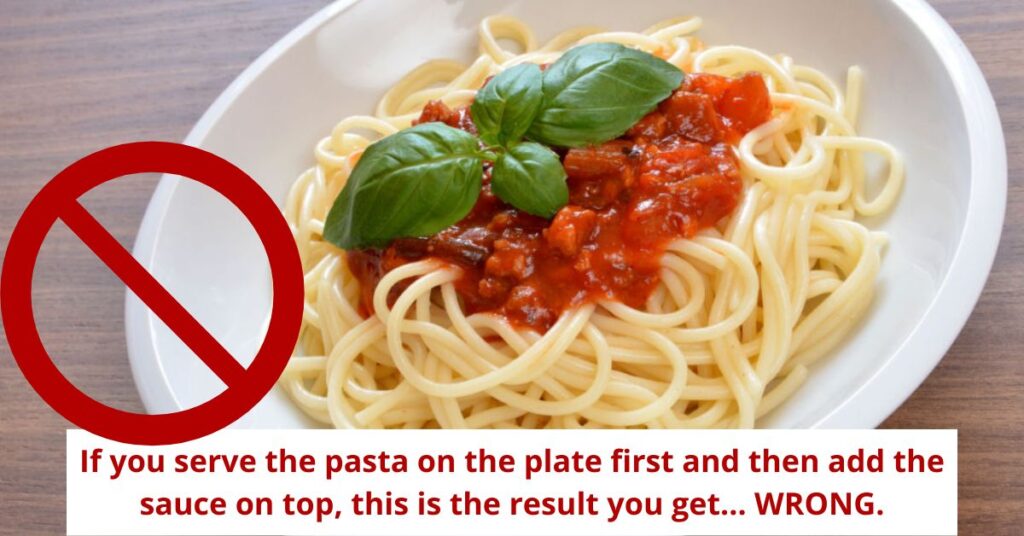 In authentic Italian cuisine, the sauce is always tossed with the pasta before it ever hits the plate. Just before the sauce is done cooking, the hot pasta is added to the saucepan.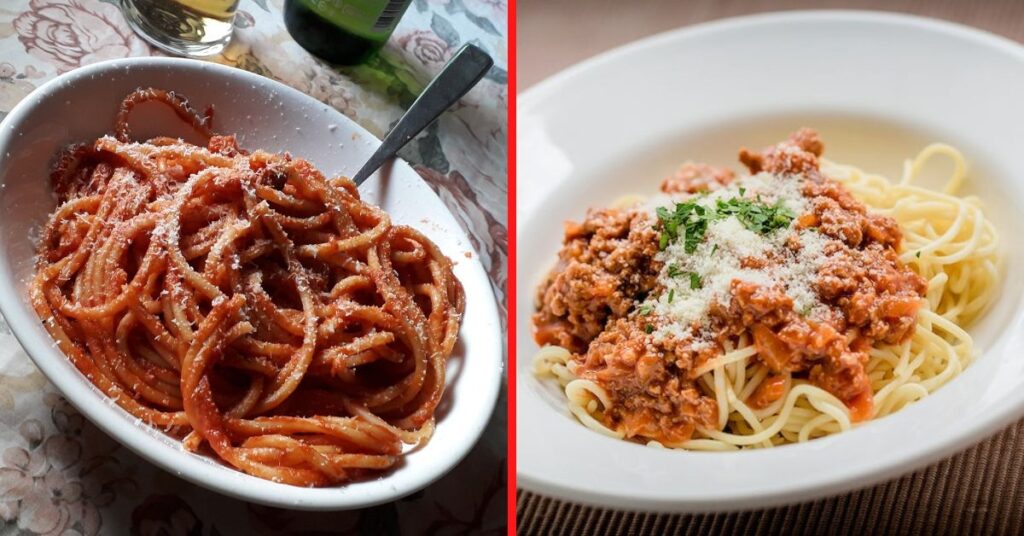 Do you let pasta cool before adding sauce?
No, you don't. Your pasta doesn't have to be cooled when you add the sauce, so please don't rinse it under water. Actually, it is good to season your freshly drained pasta by adding a little bit of cooking water. In this way, the starch released from the pasta will help to bind the sauce.
If you let the pasta cool without any seasoning, it will stick and you will get a single, sticky block. Pasta must be seasoned cold only when you are making a cold pasta salad. 
To prepare a cold pasta salad type of recipe, after draining the pasta, rinse it under cold water and let it cool in a bowl with a generous round of extra virgin olive oil to avoid sticking. Once it has cooled completely, you can add the seasonings of your choice.
Sauce on top or mixed in?
Italians never put the sauce only on top of their pasta dishes! This is pointless because the sauce can't be properly mixed in the pasta and the final result won't be as creamy as expected. 
Furthermore, stirring your pasta directly on the plate to mix in the sauce is very inconvenient and can get dirty. So be wiser and season your pasta in a saucepan and then serve it.
If all our pasta shapes confuse you and you don't know which sauce to use with the different shapes, read the link.
What can you use for stirring pasta?
To stir the pasta with the sauce in a pot, you can use a wooden spoon or a silicone spoon. This utensil is perfect for gently mixing pasta, without risking breaking the pasta or scratching the bottom of the pot.   
Can you cook dry pasta in sauce?
Usually, Italians do not cook dry pasta in sauce, despite the success of oven baked spaghetti abroad, but there are some traditional recipes that require this kind of cooking.
For example, pasta and cabbage is a Neapolitan recipe where you add in a pan with some sautéed onions, cauliflower, and dry pasta. Then stir and add gradually boiling water until the desired cooking. The result will be a dish halfway between a soup and a plate of pasta.
Another recipe that involves cooking dry pasta directly in the sauce is the "pasta risottata". Make the sauce, then put in the pan the dry pasta of your choice, keep adding hot water or broth and stir until completely cooked.
The result will be a very creamy first course, quicker to prepare than a classic pasta recipe.
Cooking pasta like a real Italian is not difficult and there are options that allow you to save time. Don't forget to follow all these guidelines to get a tasty and perfectly cooked pasta dish!