If you are a cheese lover, hold on: Italian cuisine will not disappoint you. There are several pasta recipes with cheese-based sauces (if you are thinking about mac and cheese, know that this dish does not exist in Italy).
Italians love to grate plenty of Parmesan cheese on top of their pasta dishes.
But is grated Parmesan a good combo with every condiment? Not always! 
In Italian cuisine, some pasta toppings are not enhanced by the addition of any type of cheese, for example seafood as we will see. Nonetheless, you can use it, depending on your personal taste, but if you want to eat pasta just like an Italian, then try to stick to the following rules!
When to put parmesan on pasta?
Italians tend to use Parmesan on almost all types of pasta, filled pasta and risotto, depending on their personal taste. 
If you're eating the first course with a cheese-based sauce, such as "penne ai quattro formaggi", don't be shy and add an extra sprinkle of grated Parmesan cheese. You won't disappoint either the other Italian diners or the waiters.
Usually, grated Parmesan or any other cheese is not added during the seasoning of the pasta, but it is grated directly on the already seasoned and plated dish, often it is the diner himself who grates the amount of cheese he prefers.
After that, just lightly mix the dish with a fork and you can immediately start eating.
Italians hardly ever say no to grated cheese on pasta! But there is an exception to this rule: Parmesan and fish (or any kind of seafood) is a big no-no. 
Do Italians grate any cheese on seafood pasta?
When there is fish or seafood involved in a pasta or risotto recipe, cheese shouldn't be added. Even waiters and chefs can refuse to grate it if you ask.
According to Italians' taste, the delicate flavor of fish would be covered by the strong one of the cheese. Therefore, it's a combination that you will never encounter in Italian cuisine.
Examples of seafood pasta dishes in which grated Parmesan should not be added:
Linguine alle vongole
Spaghetti allo scoglio
Gnocchi ai gamberi
Pasta with swordfish
Risotto with shrimps
Pasta with mussels
…any pasta or risotto with a sefood ingredient
Which Italian cheeses are often used on pasta?
Italian chefs can master many cheesy pasta recipes. Different types of cheese can be paired with pasta because Italy produces an exceptional range of dairy products, so much so that we often simply eat cheese placed on a cutting board.
Here you can find some Italian cheeses which are often used on pasta:
Parmesan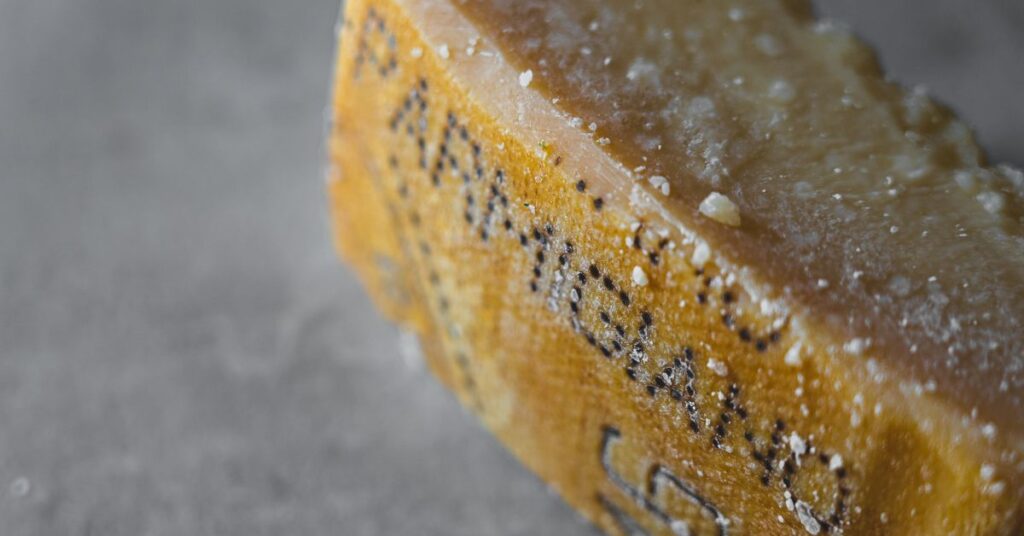 Pecorino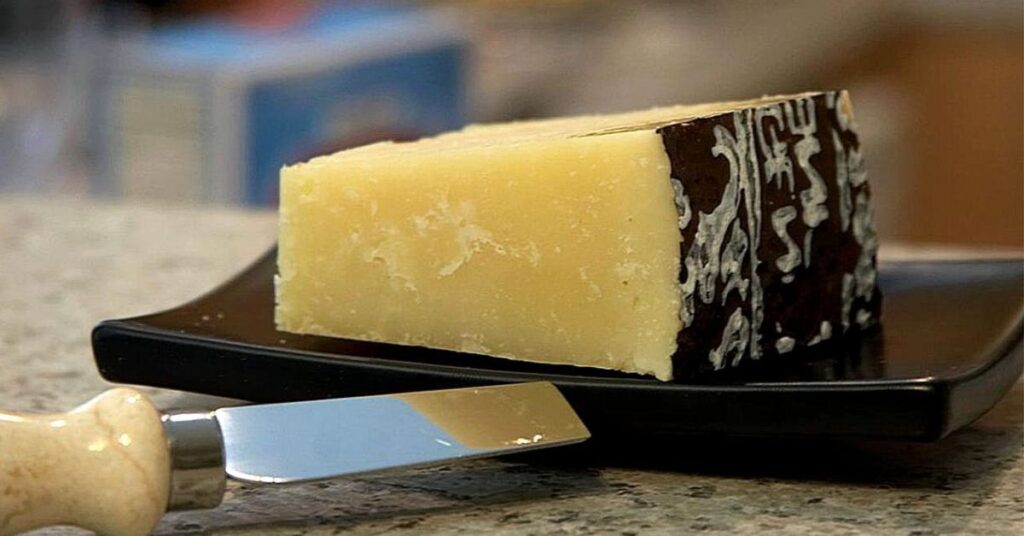 Butter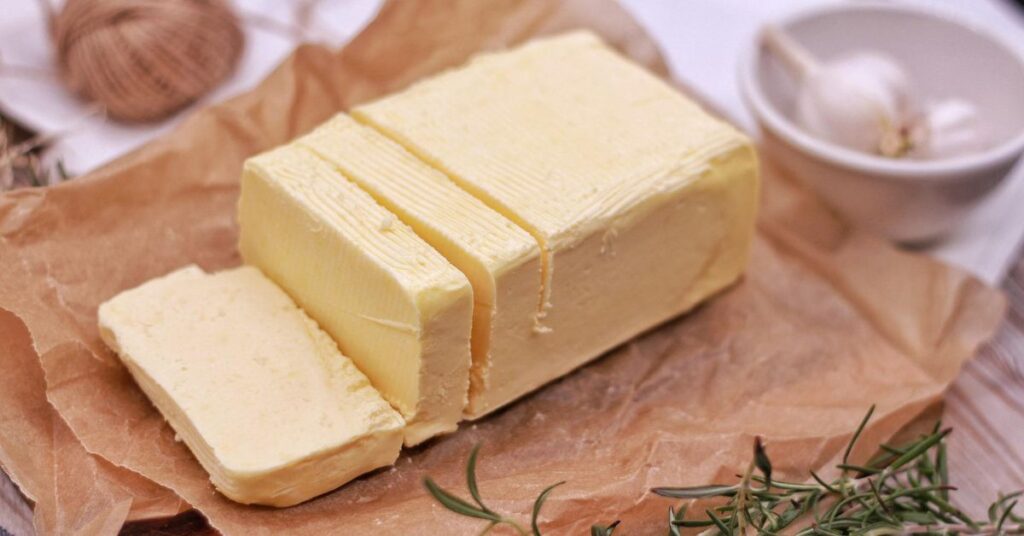 Gorgonzola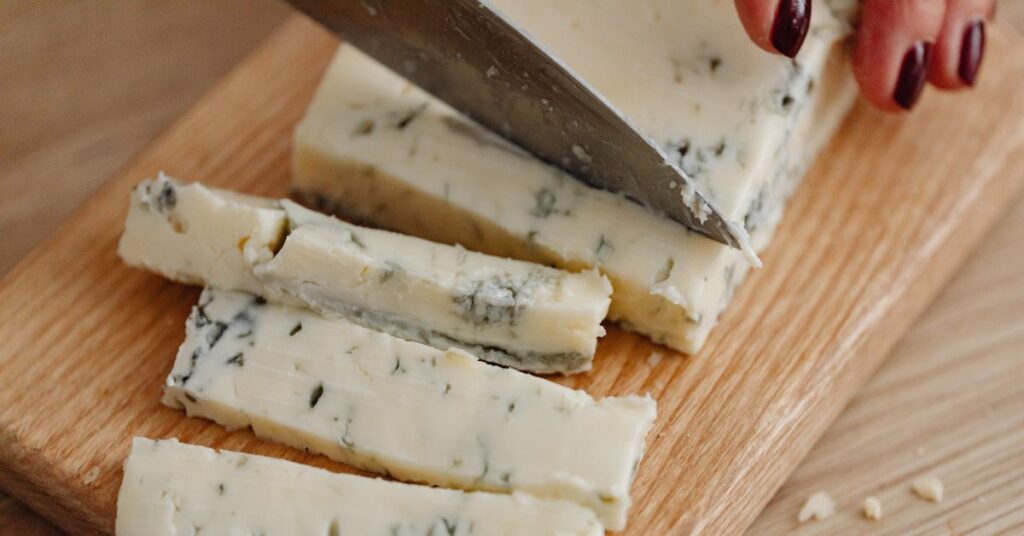 Toma and taleggio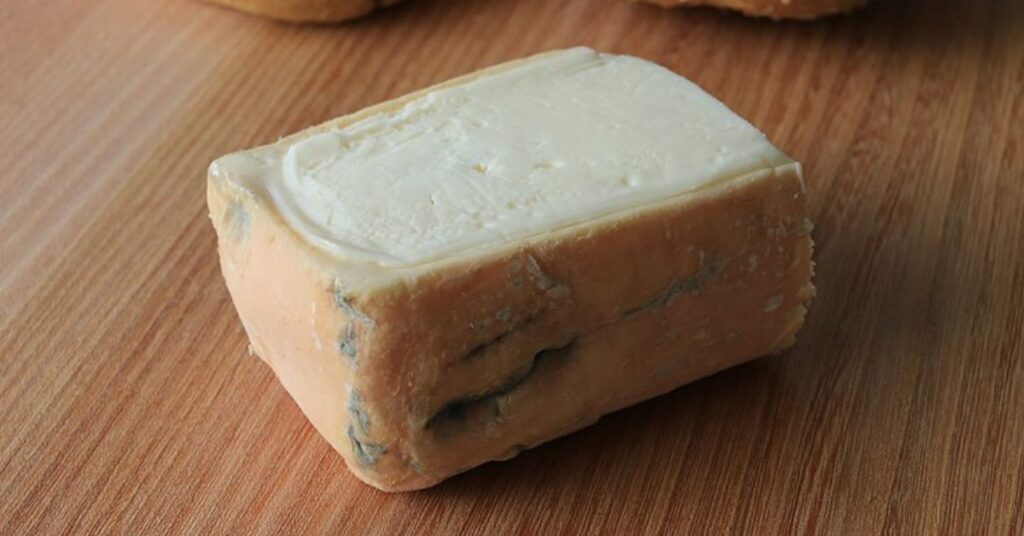 Provola and Scamorza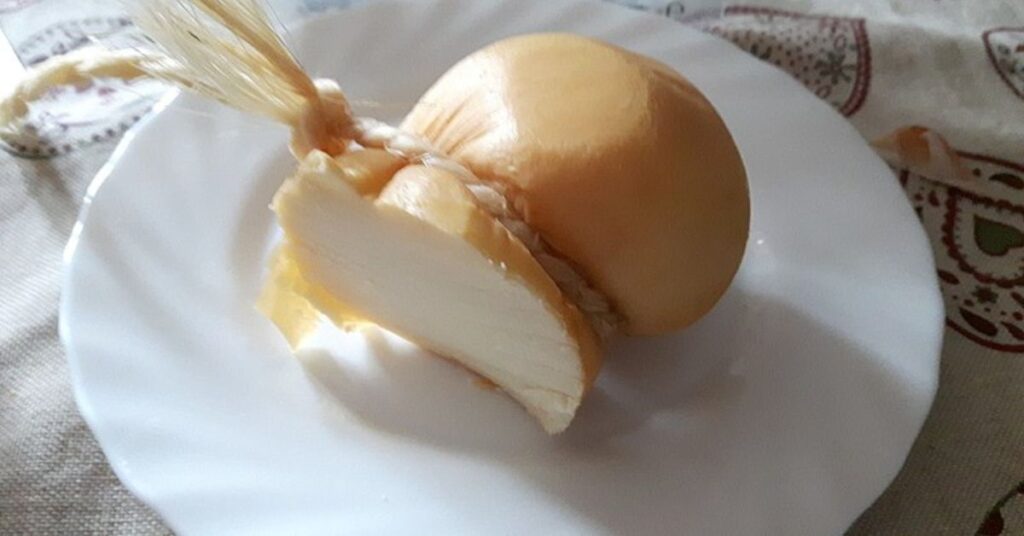 Do Italians melt mozzarella cheese on pasta? Yes, but way less than you might think.
The typical Italian mozzarella is a very watery cheese, which needs a long time to melt and get crispy on the top, so it is exclusively involved in baked first courses. For example, you can find melted mozzarella if you order "gnocchi alla sorrentina". More here about pasta and mozzarella cheese.
Which cheese melts best for pasta?
Some cheeses melt better than others and – as you have learned – mozzarella is not among them. If you want to prepare at home cheesy pasta using Italian cheese, these are the best choices:
Gorgonzola;
Fontina;
Toma;
Taleggio;
Castelmagno.
You can melt these cheeses by cutting them into little pieces and putting them on a pan over low heat. Stir the sauce with a spoonful of pasta cooking water and use it for your recipe. Don't forget to grate some Parmesan on top!
What do you grate Parmesan with?
To grate Parmesan cheese on your favorite pasta you need a grater. Usually, Italians have a special grater for cheese, designed with small holes.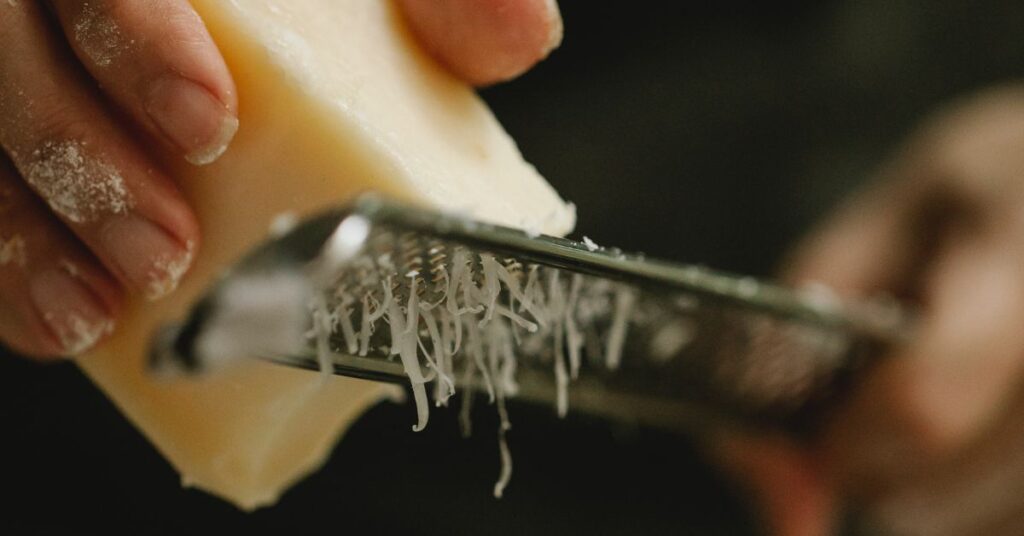 But if you don't have this kind of grater at home, don't worry. You can use a julienne grater, it doesn't matter if its holes are larger.
If you don't have any grater at home, you can use a saw knife against the Parmesan and get some flakes.
Even here in Italy you can find packs of already pre-shredded or grated Parmesan cheese in supermarkets, but most Italians prefer to grate fresh Parmesan at the very moment of eating pasta.
This is because Parmesan will be fresher, more fragrant and moreover it will also be much less expensive unlike the already grated cheeses.
Do all restaurants in Italy have Parmesan cheese to put on pasta?
Yes, they do. In all restaurants in Italy, you can find grated Parmesan and the waiter will bring it to your table, if you order a plate of pasta or risotto, unless there is seafood involved.
If the waiter has forgotten to bring you the Parmesan, don't be shy and ask for it.
Just say: Posso avere del Parmigiano grattugiato?
The amount of Parmesan cheese that you can put on pasta depends on your personal tastes. Italians usually don't add more than one or two teaspoons of grated cheese to avoid covering the flavor of the other ingredients.
Do you love adding grated Parmesan to your pasta or do you prefer to enjoy your "primo piatto" as it is? In any case, if you are a cheese lover, an Italian restaurant will be the best choice! But you could also try a simple pizzeria, as you might order a pizza with grated cheese on top.