There is nothing better than sitting in a restaurant and munching on some fresh bread while waiting for your food. Especially if you are in an Italian restaurant! 
Bread is one of the most popular foods of the Italian tradition and there are many varieties: with a crunchy crust, sourdough bread, small and soft rolls, bread with olives, and focaccia … Your mouth is already watering, right?
But do restaurants here in Italy charge you for the bread? 
Yes, you pay for bread in Italian restaurants, but you will not find an item in the receipt that will tell you the cost of the bread basket. Is included in the so-called "cover charge" (in Italian, coperto), which is a fee that each diner must pay to cover the expenses related to the laundry of tablecloths, napkins, and bread.
Let's answer some other bread-related questions in the next paragraphs.
Do all Italian restaurants serve bread?
Yes, basically all Italian restaurants do serve bread, except for "pizzerias". But if a pizza restaurant prepares other dishes, such as sides, bread or focaccia is served with them.
As in the States, Italian fast food restaurants do not serve bread. If you order a salad, it is more likely that you will be given croutons to add or a package of breadsticks as an accompaniment.
All the other restaurants, on the other hand, are always happy to put a basket full of fresh bread on their guests' table, whether it is a trattoria, a pub, or a more elegant location.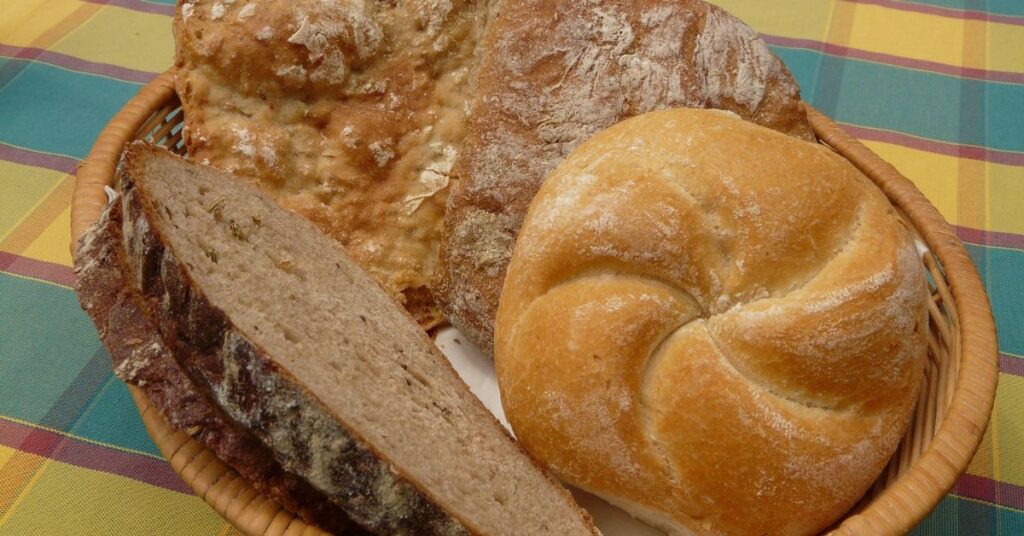 ​​Is bread served at every meal in Italy?
Bread is always served during lunch and dinner. But there are exceptions! For example, if you are spending your holidays in Italy and you're staying in a hotel that offers international breakfast, you will surely find different types of bread that you can enjoy with jam, hazelnut spreads or with savory options such as cold cuts.
In traditional cafes and pastry shops, however, no bread is served during breakfast time, but you can choose from many sweet and savory proposals such as brioches, donuts, biscuits, and sandwiches. Eat them along with a good espresso, orange juice, or a cappuccino.
Can I ask for bread twice in Italian restaurants?
In Italian restaurants, bread is brought to the table before the main dishes arrive. So it's easy – especially if you are very hungry – to eat a lot of it! That's not a problem: you can gently ask the waiter to refill the bread basket and they will immediately bring you more.
Do Italian restaurants charge for extra bread?
The bread basket that awaits you at the table every time you enter a restaurant in Italy is included in the so-called "cover charge" (in Italian, coperto), which is a fee that each diner must pay. The cover charge covers the expenses related to the laundry of tablecloths, napkins, and, indeed, the bread.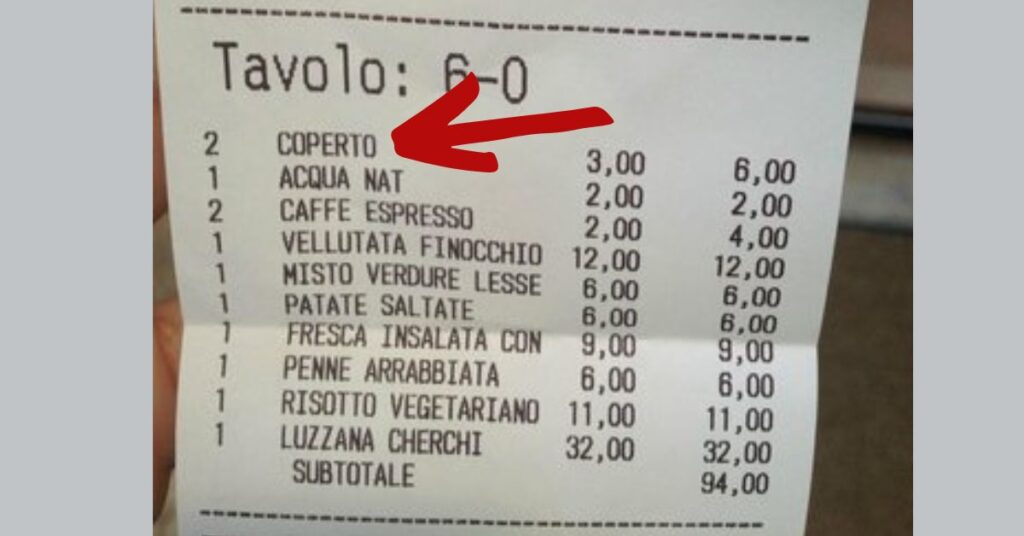 When the bread in the basket runs out and you request more, you won't be charged for the extra bread. However, you have to rely on common sense. If you ask the waiter to fill the bread basket for the third or fourth time in a row, they could warn you that you have to pay a surcharge.
How do I order more bread in Italian?
If you speak a little Italian and want to test your skills by asking the waiter for more bread, you can use one of the following phrases:
"Mi scusi, potrei avere altro pane?"
"Abbiamo finito il pane. Ce ne potrebbe portare dell'altro?"
"Ci potrebbe riempire di nuovo il cestino del pane?"
In case you don't speak Italian, don't worry. Most Italian cities are popular holiday destinations and the restaurant staff always speaks at least a little English.
Why do some restaurants serve breadsticks instead of bread?
Which types of bread can you find inside an Italian bread basket? 
Sliced white bread;
Small and soft breadrolls;
Wholewheat bread;
Breadsticks and taralli.
Breadsticks are very common to find because they are another food that never fails on Italian tables. Furthermore, unlike bread which has a very short shelf life, breadsticks keep well for several days.
During your next vacation in Italy, don't forget to enjoy all the goodness that you can find inside the bread basket every time you go to the restaurant!
Related "bread in Italian restaurants" questions
What is coperto in an Italian receipt?
Coperto is the "cover charge" that represents the cost for the use of tablecloths, napkins, plates, and cutlery and the subsequent cleaning of the place occupied by the customer. In the early twentieth century, water and bread also began to be included in this cost
Why is it customary in Italy to charge the cover charge?
The item "coperto" is the cost related not only to the bread basket but also to the table equipment (tablecloth, cutlery, and napkins). The practice has a well-defined historical origin. It was in fact introduced in the inns of the Middle Ages, against customers who stayed on the premises only to shelter from the cold and consume the food brought from home, hence the addition of the cost for the covered place in Italian "coperto".
How much does a cover charge usually cost in an Italian restaurant?
In Italy, the cost of the cover charge is at the discretion of the restaurateur, even if it should be proportionate based on the wealth of tablecloths, napkins, plates, cutlery, and bread basket. On average we pay from 1,50 € to 3,50€ per person.
Why can't I find the cost of the bread listed on the receipt of the Italian restaurant?
You will not find the cost of the bread listed with a separate item on the receipt, but you will find it in the "coperto" item which includes bread, but also tablecloth, cutlery, plates, and expenses related to the laundry.