It is not a secret: Italians are addicted to pizza, given that we can't resist eating it with our hands, even at a restaurant… Consequently, we are also quite picky about how the dough, cooking and topping ingredients should be.
This is why we have earned the reputation of pizza-Nazi over time, since here in Italy the culture of Neapolitan pizza made to perfection is so shared as to make us particularly demanding. Therefore, it would automatically think that Italians hate and never consume pizza in its most versatile and simply transportable variant, frozen pizza. 
Instead of what one might think, in Italy frozen pizza is still quite consumed, it is often preferred to freshly baked pizza from the pizzeria, precisely because it has its own unique features, like being cheap and the convenience of being able to keep it and cook only at the time of consumption, which is often homemade. 
Frozen pizza: 8 out of 10 Italians eat it often!
I admit it, despite being of Neapolitan origins (from my father's side). I occasionally buy frozen pizzas too, although I know perfectly that a freshly baked pizza from my trusted pizzeria is pretty quite different; however, later I will give you a couple of tips to improve your frozen pizza during cooking. 
I am used to baking my favorite frozen pizza after work when my stomach is too upset to give me the right time to cook (or wait for home delivery) and the only thing I feel like doing is throwing myself on the couch and eating something watching an adrenaline-pumping 90s movie. 
But I did not expect this slightly American habit to become mainstream here too.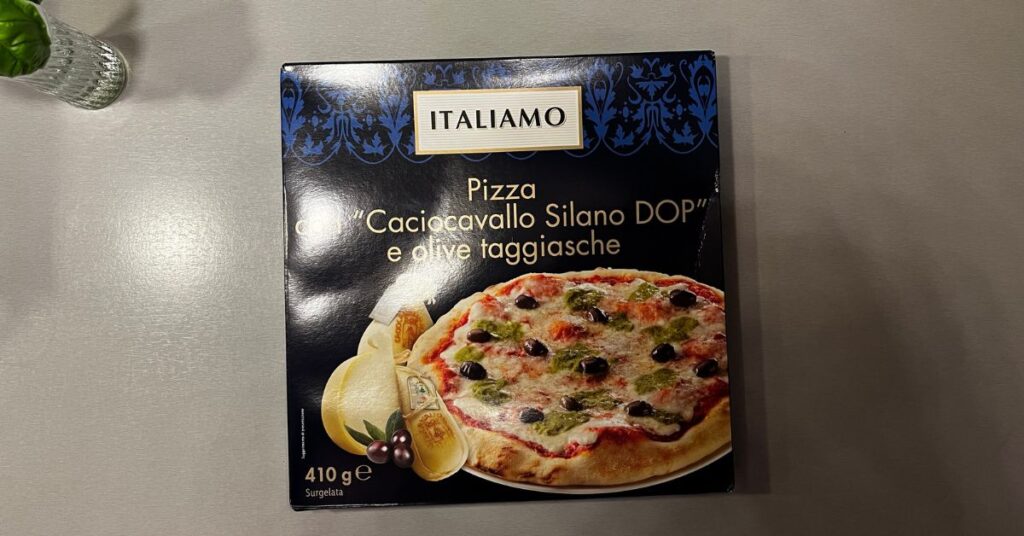 Although, according to a research lead in 2022 by AstraRicerche on behalf of a well-known Italian frozen food company, almost 86% of those interviewed (1009 Italians between the ages of 18 and 65) buy and consume frozen pizza; 55.6% bring it to the table and 27% of families with children offer it at least once a week.
Very important numbers for a people who have made this food a national symbol and who know perfectly well that, within a few kilometers there are dozens of pizzerias ready to prepare any pizza requested by telephone or via food delivery apps. 
Why are these data observed here in Italy? Have we really all become slaves to the frenetic rhythms of our daily lives to be able to overshadow the freshness of the most important food for our culture? I will explain it to you right now…
Frozen pizza and pandemic, opportunity makes the thief
We cannot forget that we have just come out of a pandemic period which has involved and turned every aspect of our lives upside down and yes, even the quantity of frozen pizzas bought and eaten at home.
The untouchable food and wine sector ended up suffering the consequences, at least according to 24.4% of the interviewees who let themselves be carried away by the promotion of frozen products, finding themselves appreciating them in terms of several aspects: 
convenience and savings (21%); 
easy organization of dinners/parties/improvised home aperitifs (20.7%); 
convenience and versatility, even for a quick meal in front of the TV (17.8%)
These above are therefore the occasions that explain why many Italians decide to buy frozen pizza instead of going to a pizzeria, essentially for convenience, organization and versatility. 
But now I have to specify that in Italy, the average quality of frozen pizzas that are on the market is quite high, in fact even a simple and frozen food like pizza can have many levels of quality. I have personally eaten several brands of frozen pizzas and made my choice, read below. 
The frozen pizza brand most loved by Italians 
If the turnover of frozen pizza producers exploded during the months of lockdown, managing to bring with it an important aftermath also in the following years, there must certainly be some proposals better than the others that make this option truly valuable for Italian Nazi-cooking. Right? 
And it seems to be so. 
There are several brands of frozen pizzas able to offer a good result in terms of quality-price, for me it is the FiorFiore Coop "Pizza with Campania buffalo mozzarella", branded by the homonymous supermarket (COOP), which amazes in terms of flavor and consistency of the dough, and color contrasts. 
There are also many finger food alternatives for aperitifs, such as mini-pizzas to be cooked in the toaster, but nothing to do with the concept of traditional pizza which they don't even remotely come close to. 
By the way: should you find yourself in Italy looking for a frozen pizza, don't let the impeccable aesthetics or colorful packaging fool you. The taste that delights does not always go hand in hand with the aesthetic frame, although here it is used to say that "even the eye wants its part"!
Frozen pizza: how to improve it… Italian style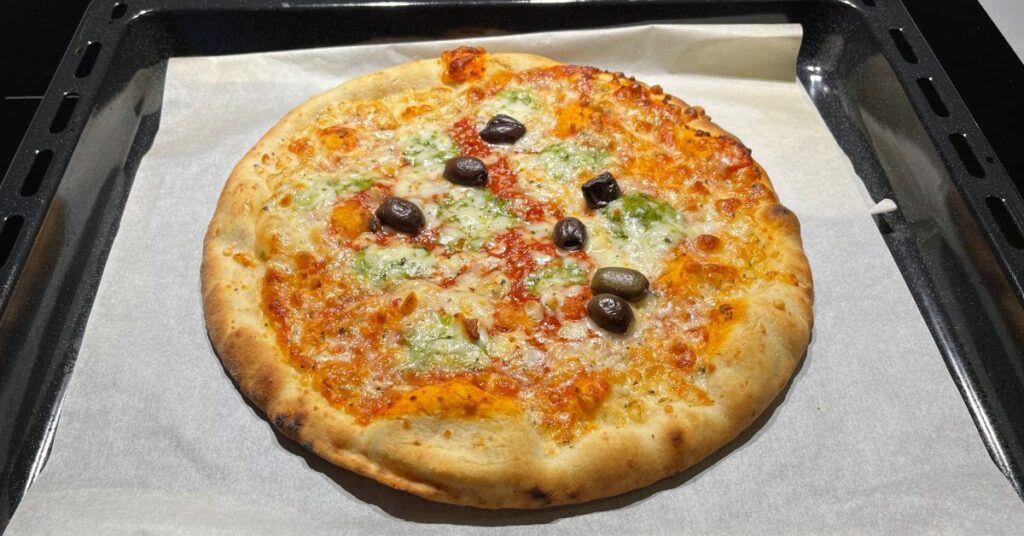 At this point, let's move on to my favorite phase: saving the face of frozen pizza with a little Italian flair.
Dry crust (cornicione)? Before baking, brush it with water and hydrate it just enough so that it is fragrant but never too biscuity.
Low flavor? Enhance the taste with a drizzle of raw extra virgin olive oil, after cooking, or before baking but, in this case, be careful that it doesn't get too hot! If you have some available, you can also indulge yourself with some flavored or spicy oils.
Want more topping? A simple margherita can be enriched with a salami such as mortadella or ham (to add halfway through cooking) and a marinara with a few anchovies, or you can also insist on sliced and grilled vegetables!
The only recommendation: do not evaluate hasty or alternative cooking, there is no pizza that is not cooked in the oven, even if frozen! So avoid cooking your frozen pizza in a pan or pot and for heaven's sake forget about the microwave!
Sources: