For centuries, Italians have held a special fondness for quail, valuing it for its meat and eggs. While globalization has made it a more niche delicacy, it still graces the menus of many fine dining establishments.
Quail meat is a versatile treat in Italy, often baked, grilled, stuffed, simmered in tomato sauce, or served with polenta.
Here are some traditional dishes:
Quaglia Ripiena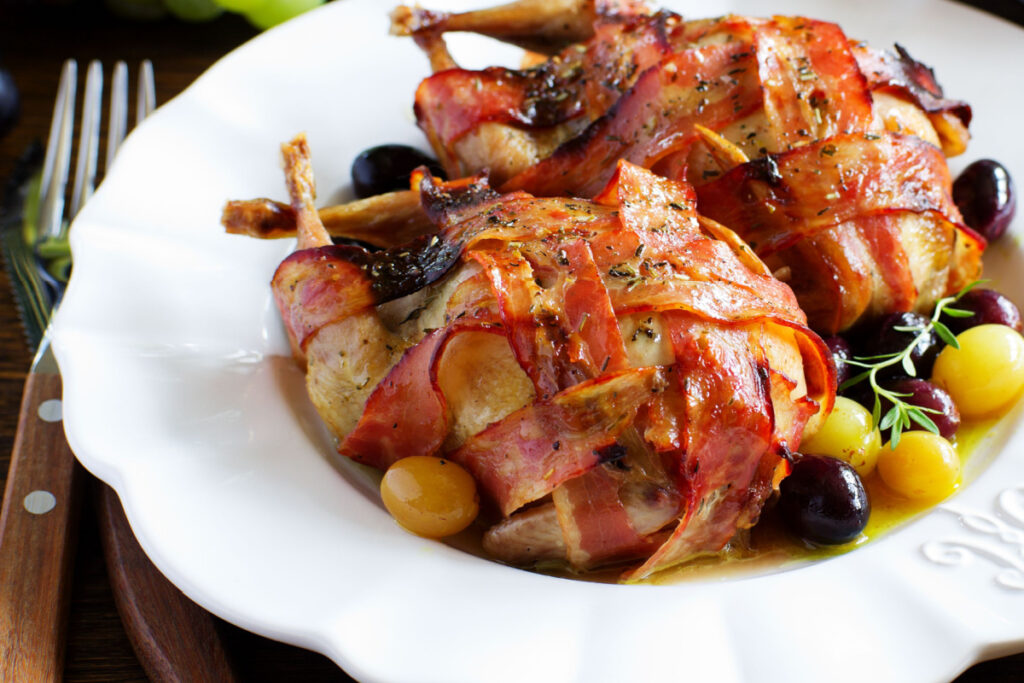 Quaglia Ripiena is a traditional Italian dish featuring stuffed quail, often roasted with its skin to preserve its tenderness. The filling, made of meat, salami, breadcrumbs, and seasonings, gives the quail a rich flavor, complemented by a buttery white wine and mandarin orange sauce.
Risotto con le Quaglie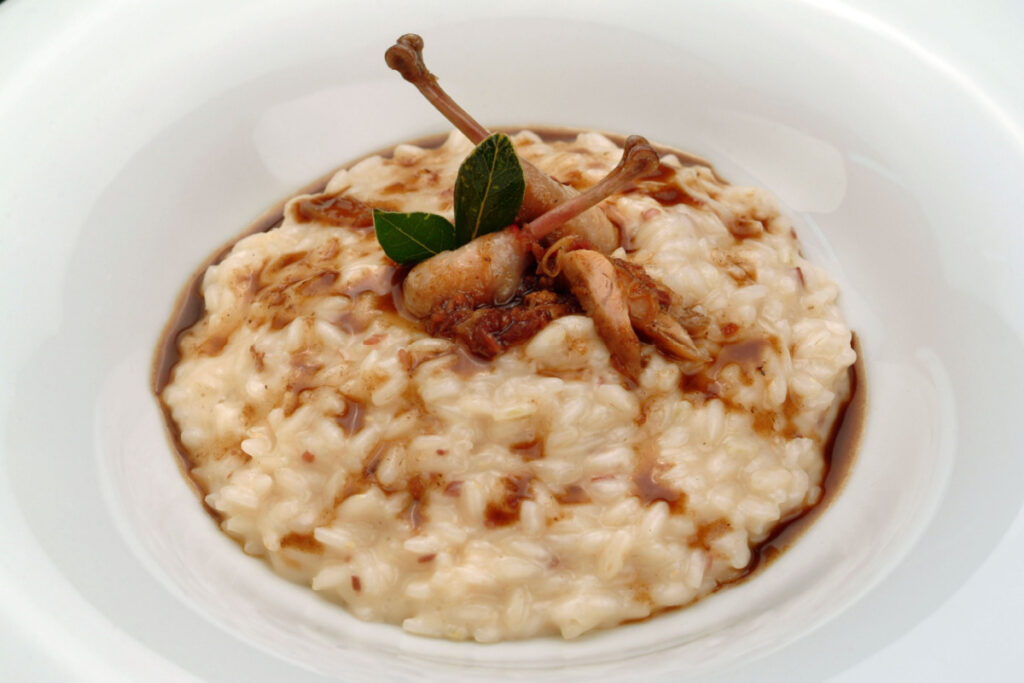 Risotto con le quaglie is a creamy Italian rice dish infused with the rich flavors of tender quail meat. It combines the succulence of quail with the comforting texture of perfectly cooked risotto.
Quaglia Arrosto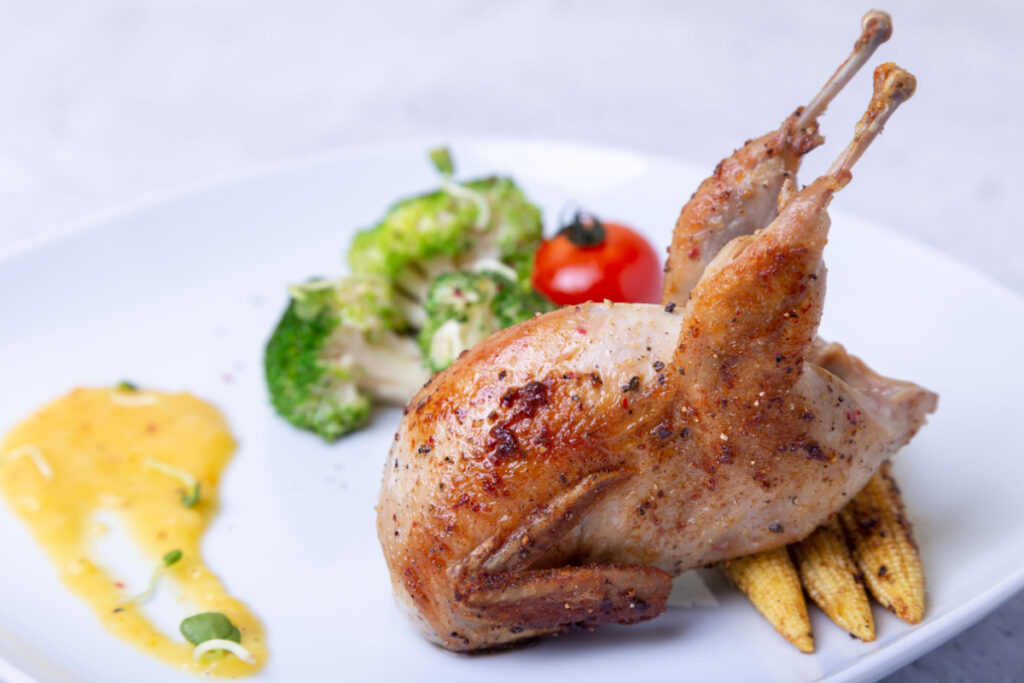 Quaglia Arrosto is a classic Italian dish featuring roasted quail, often seasoned with herbs and garlic. This succulent poultry is crisped to perfection, offering a tender interior beneath a golden exterior.
Uova di Quaglia Fritte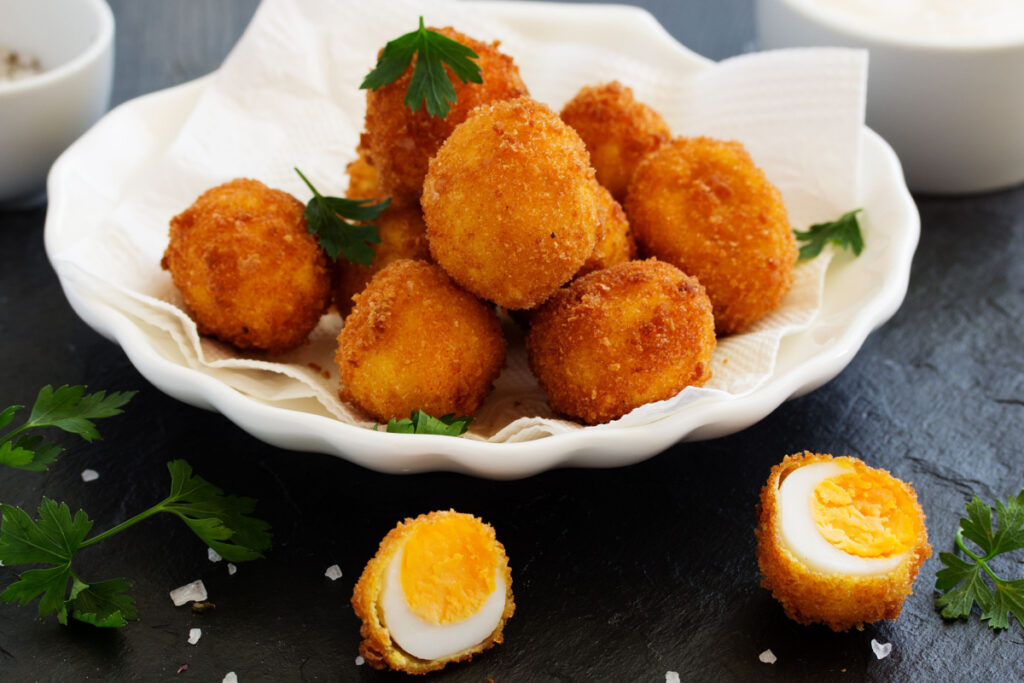 Breaded and fried quail eggs offer a delightful crunch on the outside with a tender center, making them a tantalizing treat that guests can't resist. These small eggs, with their speckled shells, are not only visually appealing but are also nutritionally rich, boasting higher vitamin and mineral content than chicken eggs while containing less cholesterol.
However, with Italy's post-war economic boom and the rise of intensive poultry farming, chicken became a staple for many, overshadowing traditional game birds like the beloved quail.
But if Italy is already known for its love of chicken, why does quail continue to maintain its culinary position?
Quails in Italy: Beyond the Ubiquity of Chicken
Now, you might wonder, with the widespread consumption of chicken, why quail?
The allure of quail meat stems from its extreme tenderness, high protein content, low cholesterol, and exceptional digestibility. While it once dominated the seasonal dietary habits of the average Italian, the rapid pace of modern life, along with the globalizing gastronomy and rising prices, has somewhat curtailed its popularity.
Traditionally, quail meat was a favorite among hunters, enthralled by its unique flavor. These days, only select specialty butchers carry both wild and farm-raised quail. It's rare to find them in supermarkets, especially the wild ones. On the contrary, some Italian supermarkets sell quail eggs.
Though wild quails are fattier and boast a richer taste, farm-raised variants are considered more premium in quality.
The transition from rearing quails for their eggs to raising them for meat consumption is credited to the bird's nutritional properties.
Packed with proteins and almost devoid of fats and cholesterol, quail meat is ideal for a healthy and balanced diet. This makes it especially suitable for seniors, those in recovery, and even children.
When it comes to cooking, the quail is versatile. Although it's classified as game (and thus dark meat), it doesn't strictly require aging or marinating, particularly the farm-raised variety. Popular cooking methods include pan-frying followed by short braising or stewing, roasting in the oven, or grilling.
Despite its distinct flavor and numerous benefits, quail has become increasingly rare in modern Italian cuisine. Beyond the dominance of chicken, there are specific reasons for this decline.
Reasons Quail is Less Common on Italian Tables:
Economic Development: With post-war prosperity and industrialization, intensive poultry farming became prominent, making chicken a more accessible and affordable option for many households.
Modern Lifestyles: The pace of contemporary life has led to a preference for meats that are quicker and easier to prepare and serve.
Globalization of Cuisine: The introduction and popularization of various international dishes have diversified Italian dietary preferences, leading to a decline in traditional dishes featuring quail.
Availability: Quail, especially the wild variety, is not readily available in standard supermarkets and requires a visit to specialty butchers.
Increased Costs: Quail is often more expensive than other poultry, making it less appealing for regular consumption.
Shift in Culinary Trends: Modern Italian culinary trends might prioritize other meats or vegetarian dishes over traditional game birds.
Labor Intensive Preparation: Cleaning and preparing quail can be more labor-intensive compared to larger birds.
Smaller Portions: The smaller size of quail means that it offers less meat, which may not be as filling or cost-effective for family meals.
Cultural Shifts: Younger generations might not have grown up eating quail, leading to decreased demand and familiarity.
So, whether you're on a culinary trip to Italy or just exploring international dishes from your kitchen, give quail a try.