Tuscan cuisine is honest and hearty, offering intriguing and tasty options when it comes to street food. So, beyond the classic Tuscan dishes we've discussed here, there are foods that can easily be enjoyed without having to sit down in a local trattoria. Here, we call them "cibo da strada".
Let's now explore the street foods that all of Tuscany, with its diverse and gastronomically unique cities, can offer to a hungry traveler with legs ready to roam.
1. Panino con la Porchetta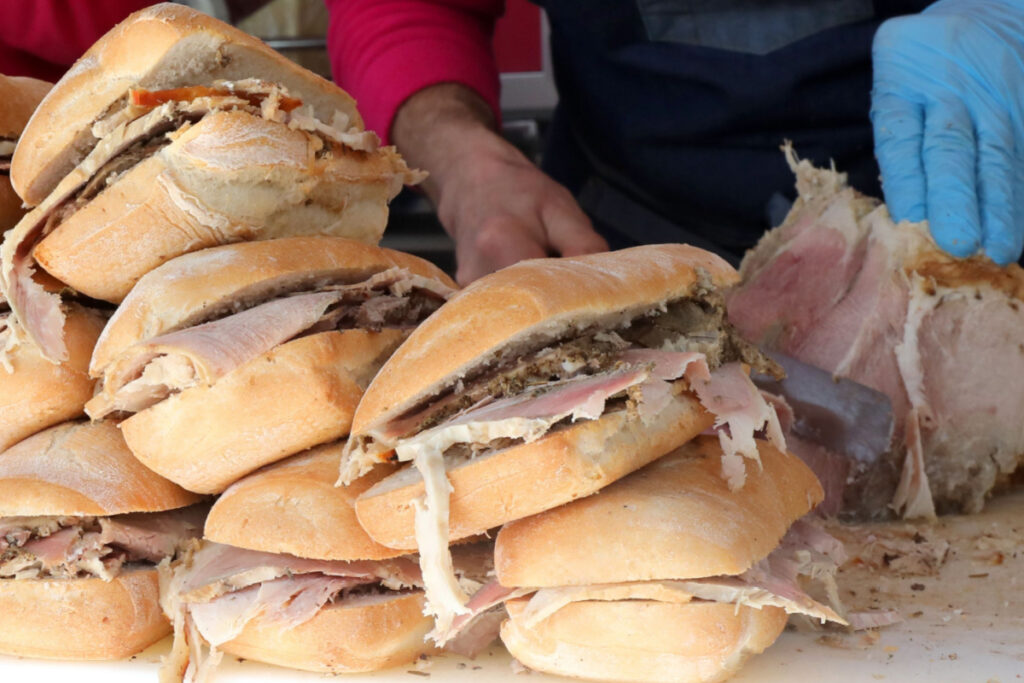 In Tuscany make sure you don't miss out on a staple street food: the Panino con la Porchetta. Picture this: slices of succulent, herb-infused porchetta (a savory, fatty, and moist boneless pork roast) nestled inside a crispy Tuscan bread roll.
This sandwich is a gastronomic symphony of flavors! The porchetta, seasoned with garlic, pepper, and wild herbs like rosemary or fennel, is the star of the show. It's delightfully rich, a true celebration of all things pork. Pair it with the neutral, salt-free Tuscan bread, and you've got a balance that's just right.
You'll find the Panino con la Porchetta in street stalls, local butcher shops, and even at town festivals. It's a common sight in weekly markets and is especially popular during public celebrations. It's more than just a sandwich; it's a part of Italian life.
2. Focaccia con la Mortadella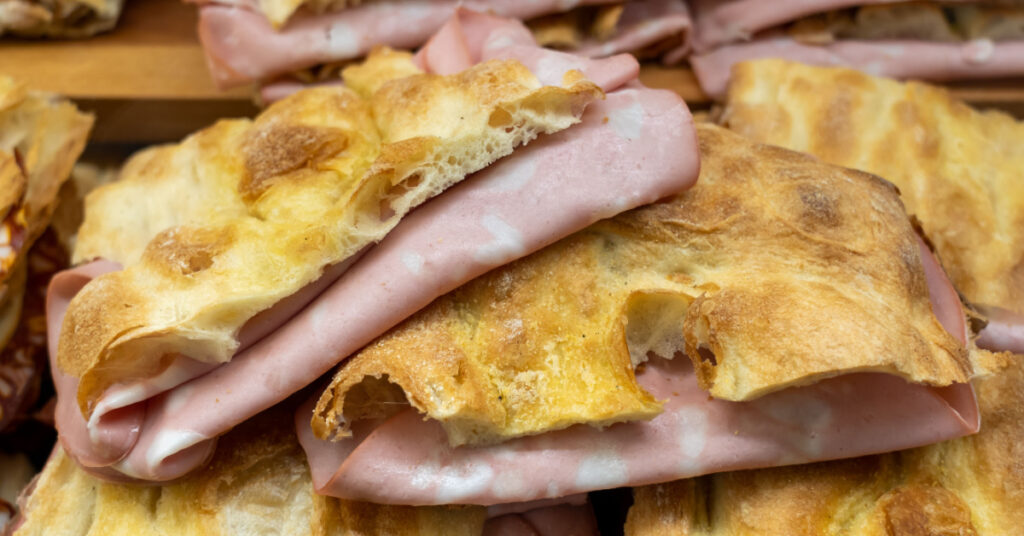 In the Massese dialect, they said "fugaccia con mundiola", which means focaccia with mortadella, is a favorite local snack from the Tuscan city of Massa Carrara. If you're a fan of flatbread and cured meats, this is your culinary heaven.
Fugaccia is the Tuscan version of a flatbread, akin to a thick-crust pizza, slightly crusty on the outside yet soft and airy on the inside. Then comes the Mundiola – an affectionate local term for mortadella, a silky, finely ground pork sausage flecked with delicate pieces of fat and peppercorns, delivering a robust flavor.
Once baked, the Fugaccia becomes the perfect carrier for the thinly sliced Mundiola, creating a delightful balance of textures and tastes: the bread's crunchy crust versus the mortadella's softness.
3. Pizza Sfoglia Aretina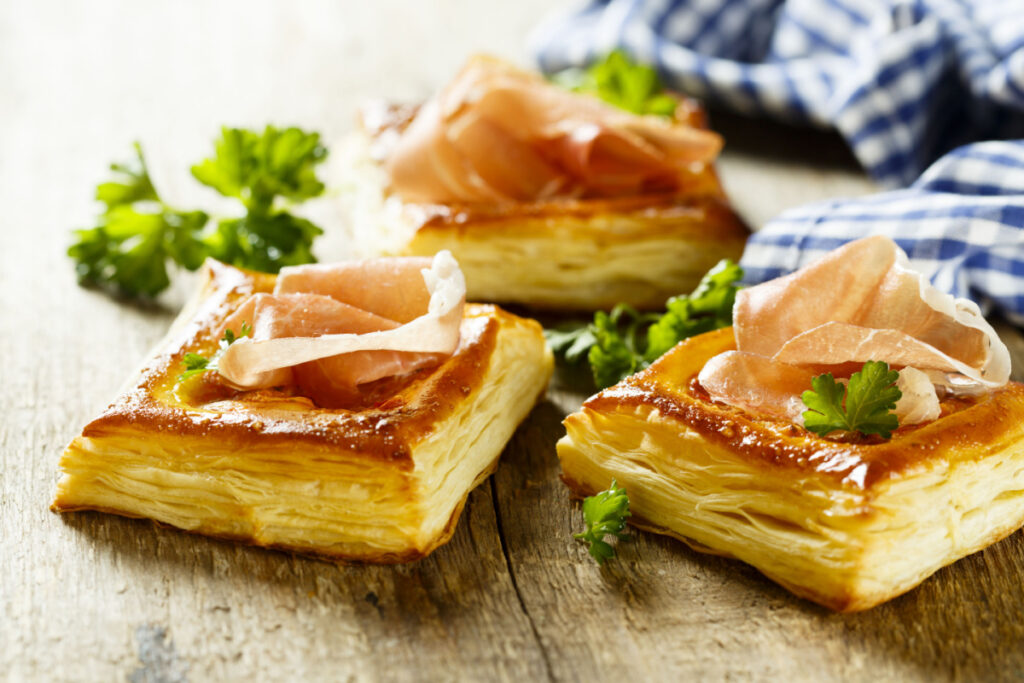 In Arezzo don't miss out on a delightful street food called Pizza Sfoglia Aretina. Its exact origins are a mystery, but it's been a staple here for decades. Every bakery or bar you stumble upon in the city, there's a good chance you'll find this scrumptious treat!
Now, this isn't your typical pizza. It's a rectangle-shaped flaky pastry, packed with a filling of tangy tomato sauce and creamy mozzarella. Sometimes, you'll find a layer of cooked ham in there as well – a delightful surprise! The contrast of the crisp, golden crust and the soft, cheesy center is a match made in heaven. It's a snack, a street food that hits the right spot anytime you feel peckish.
Locals enjoy Pizza Sfoglia Aretina as a quick breakfast or an afternoon pick-me-up. Oh, and my personal favorite? The ones with ham. The salty meat complements the cheese and sauce perfectly.
4. Panino con Prosciutto Toscano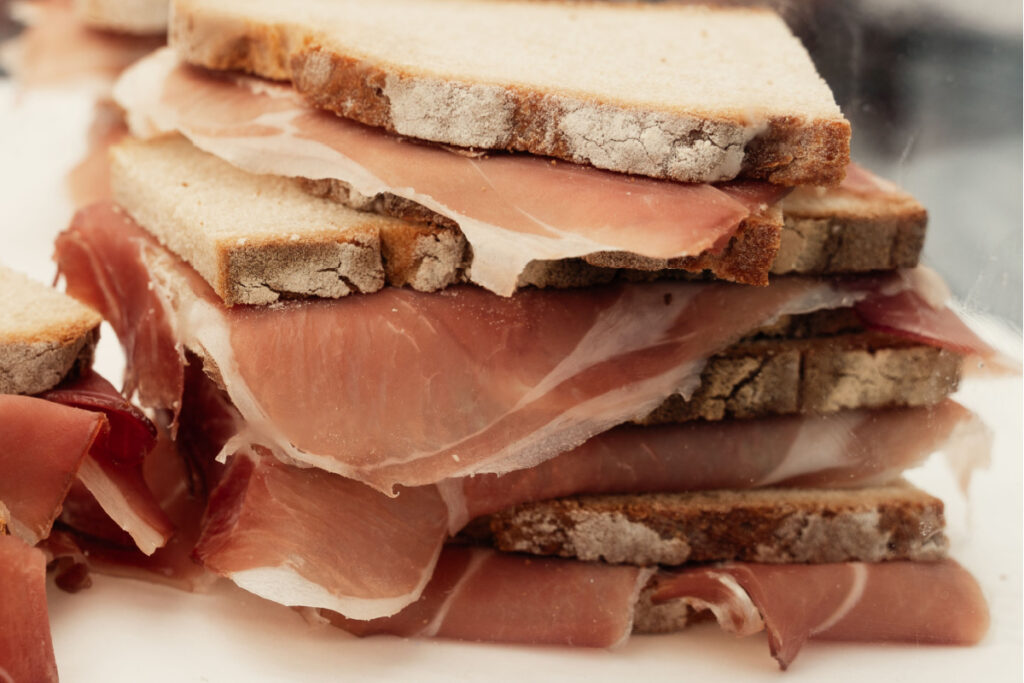 This mouth-watering sandwich typically savored as a snack or light lunch, consists of toasted Tuscan bread layered with thin slices of tender Tuscan Prosciutto DOP.
Now, let's talk about Prosciutto Toscano DOP, this ham, produced following an ancient Tuscan tradition, offers a delicate, yet intense flavor, enriched by spices, herbs, and local aromas.
You can find this delight in local delis, bakeries, and wine bars throughout Tuscany, especially in bustling street markets where fresh ingredients meet skilled artisans. After experiencing this, you'll find yourself craving another round. Happy munching!
5. Cecina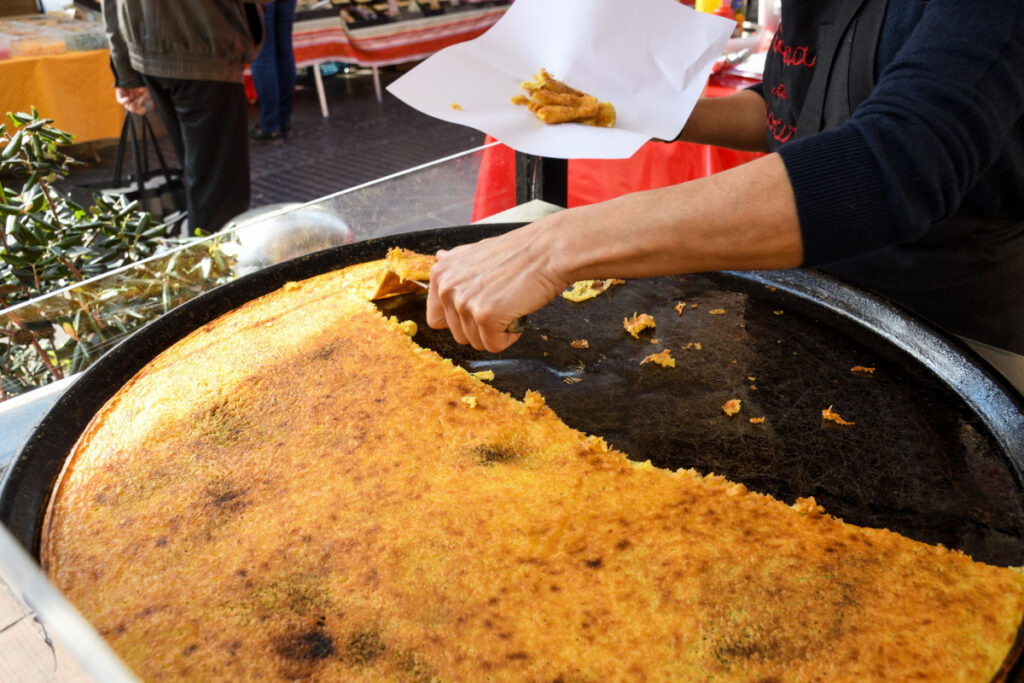 This delicious snack, also known as 'farinata' or 'torta di ceci', is a thin, savory pancake made from chickpea (ceci) flour, water, salt, and extra virgin olive oil. Crispy on the outside, soft and creamy on the inside.
Cecina is deeply rooted in Italian history, with its creation dating back to 1284 during a war between Genoa and Pisa. As legend has it, a storm at sea caused barrels of oil and sacks of chickpeas to spill and mix with seawater on a Genoan ship.
With food being scarce, the sailors had no choice but to eat this strange chickpea and oil mash. However, some left their portions in the sun, which dried into a sort of pancake. Famished the next day, they tried these chickpea pancakes and loved them!
Today, you can find cecina in pizzerias, bakeries, and street food kiosks across Tuscany.
6. Frittelle di Riso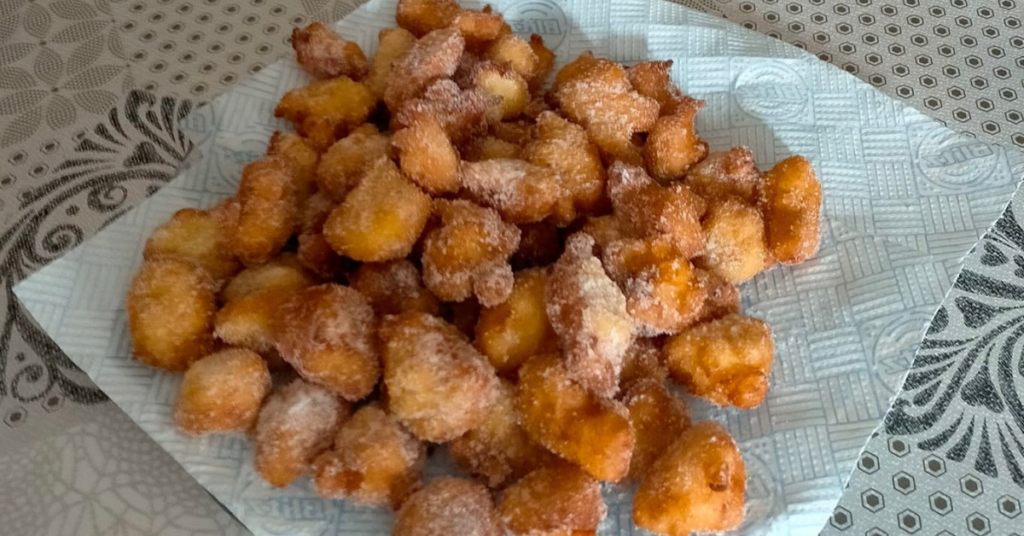 Frittelle di Riso or Rice Fritters, are a popular sweet street food enjoyed during festive occasions in Tuscany. Originating from the Renaissance period, these fried delights hold a special place in the hearts of locals and top-notch chefs alike.
The preparation involves cooking rice in a mixture of water and milk, with a touch of vanilla and orange zest. Once the rice is cooked and cooled, it is combined with eggs, a sprinkle of flour.The mixture is then shaped into rounds or desired forms before being deep-fried in sunflower oil until golden and crispy.
These fritters are traditionally enjoyed during the festivities of San Giuseppe, a celebration honoring fathers in Tuscany, but you can find them year-round in local pastry shops or specialty fritter shops known as "Frittellari".
7. Roschette Livornesi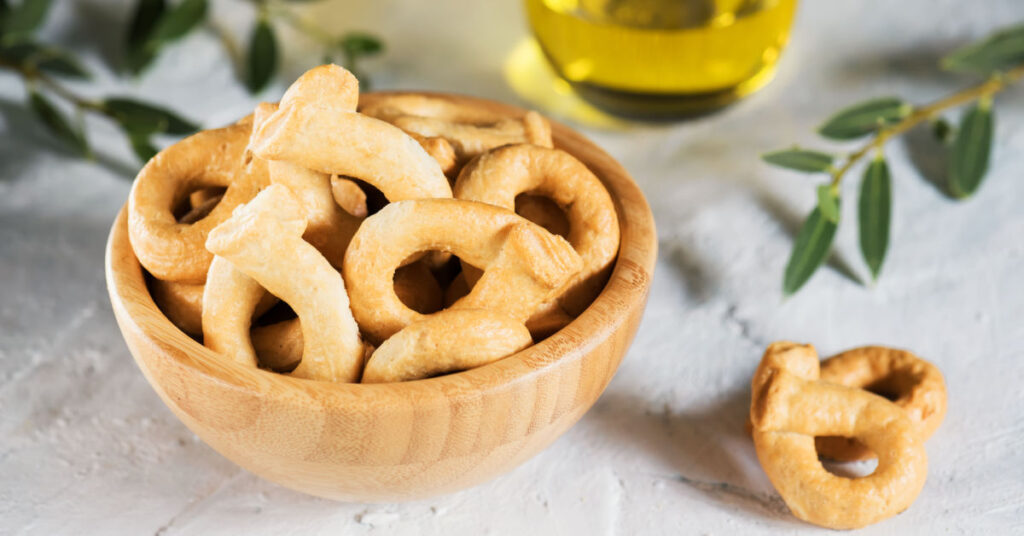 Roschette Livornesi are like taralli, small doughnut-shaped breadstick, crispy on the outside, a little chewy on the inside, with a delightful olive oil undertone.
These savory bread rings are not a main course or a side dish – think of them more like an appetizer or snack. The main ingredients are simple, but oh-so-Italian: flour, sourdough, extra-virgin olive oil, water, and salt.
The word "roschette" derives from the Hebrew "ka'ak," which, guess what, also means little bread rings! These snacks were brought to Livorno by Sephardic Jews.
When in Livorno, I'd suggest taking a stroll around the old Jewish quarter on market days. You'll find charming family-run bakeries and trattorias, where you can taste these authentic, tradition-rich roschette.
8. Panino 5e5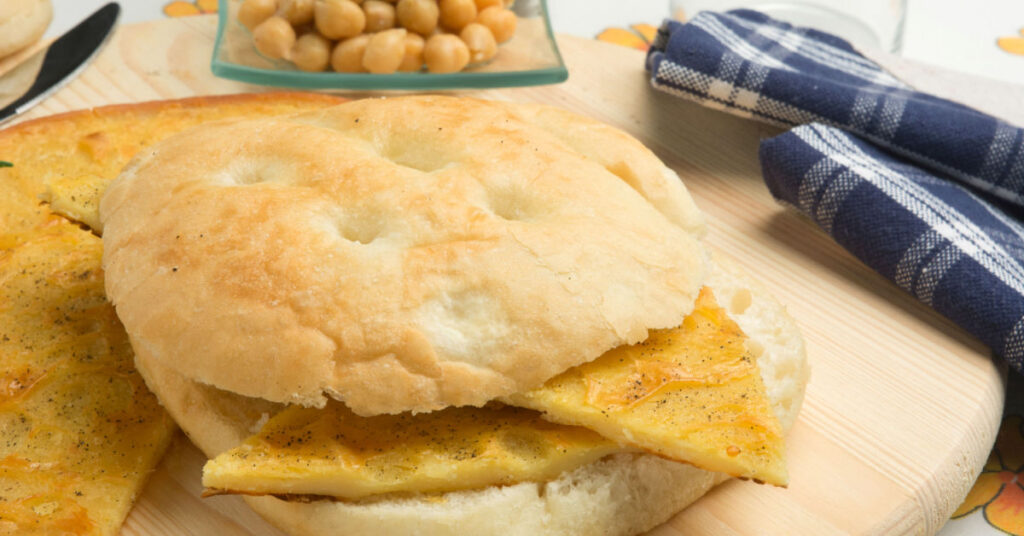 That's the famous 5 e 5 sandwich, a quintessential Tuscan street food, named after its price of "five and five" lire (the Italian currency before the euro) 5 lire for bread and 5 lire for chickpea cake back in the 1930s.
This panino is stuffed with slices of warm, savory chickpea cake or torta di ceci here in Italy, dusted with a hearty helping of black pepper. The silky texture of the torta di ceci contrasts beautifully with the crusty bread, culminating in a symphony of flavors with each bite.
Now, where can you find this delicious treat? Lucky for you, it's not hard to come by. You'll spot it in bakeries, at street stalls, and even in bars across Livorno. Be sure to get it fresh, though – there's nothing like a piping hot 5 e 5 straight from the oven!
9. Torta d'Erbi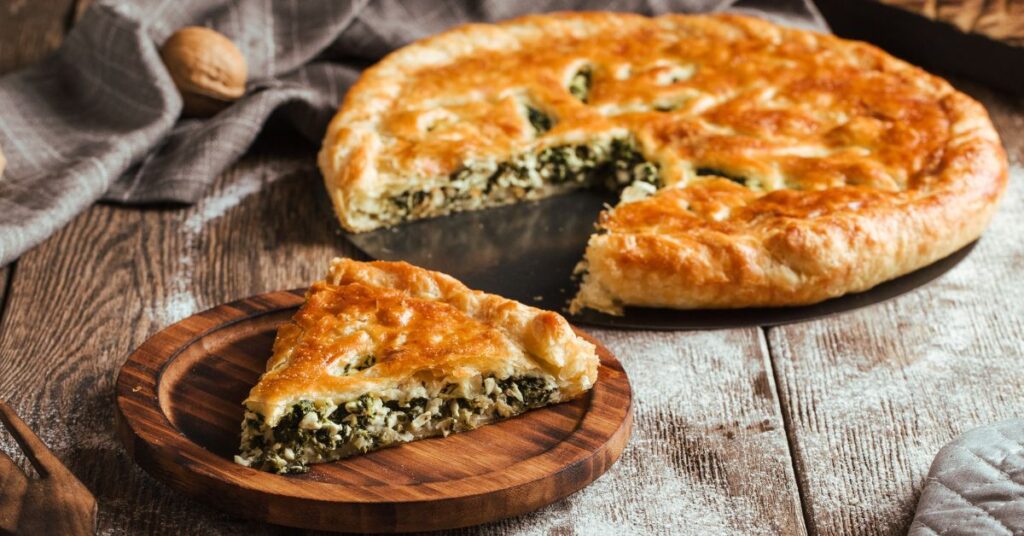 You can think Torta d'Erbi as an Italian-style savory pie, one that's brimming with the freshest greens, a love song to the seasonality of vegetables, which is quite felt in Italy.
The main stars are wild herbs (or "erbi" as they call them locally), like borage, but there's no set-in-stone recipe. This means, depending on the season, you might find it spruced up with homegrown veggies like potatoes, zucchinis, onions, chard, or leeks. Eggs and cheese take a back seat here; it's all about the greens, baby!
Baked in traditional "testi" (cast iron cookware consisting of a circular pan and a domed lid), the Torta d'Erbi has this earthy, rustic feel to it. Each bite offers a comforting crunch and a burst of hearty, herby flavors. It's served hot or cold, and it's as versatile as it gets – breakfast, lunch, dinner, snack, you name it!
10. Panino col Lampredotto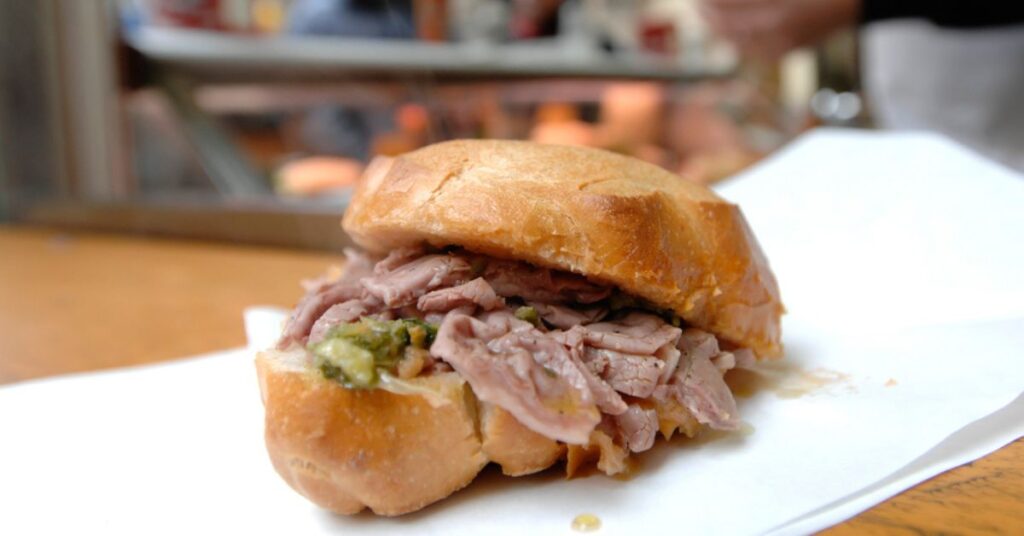 This humble sandwich, a symbol of Florentine street food, will thrill offal enthusiasts and curious eaters alike. Lampredotto, the star ingredient, is a type of tripe, specifically the fourth stomach of the cow, slow-cooked until tender in a flavorful broth. If this surprises you, consider that in Italy they even eat the face of the cow.
It's served in a local bread called "semelle", and its top is dunked quickly in the same broth for that extra juicy touch. A zesty parsley-based green sauce, with stale bread, vinegar, oil, and anchovies, provides a perfect contrast. Of course, some street vendors offer a gourmet spin with additions like veggies or pecorino cheese.
Strolling around Florence, you'll find many food trucks and local vendors (known as "trippai") filling the streets with the alluring aroma of Lampredotto. These stands are usually bustling with locals grabbing a quick lunch or late-night snack, truly a testament to its popularity.
11. Schiacciata Toscana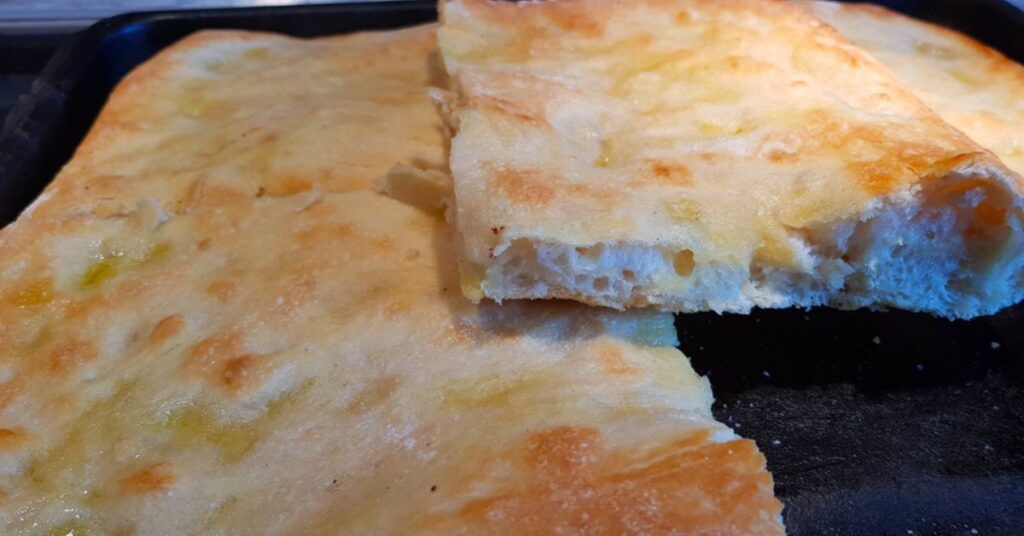 Schiacciata is the simplest street food in tuscany, meaning "flattened" or "crushed", is a classic Tuscan flatbread prepared with a simple mix of flour, olive oil, and salt, this bread is the ultimate comfort food.
Its history is believed to date back to ancient Egypt, before yeast was even used in baking. Tuscan farmers later adopted this bread, baking it once a week before making their loaves, to check the temperature of their brick ovens. The bread's texture would tell them if the oven was hot enough for the loaves.
Taste-wise, Schiacciata offers a perfect balance of crusty outside and soft, fluffy inside, generously sprinkled with salt and drizzled with a hearty amount of olive oil. It's typically enjoyed as a snack or an appetizer, though when filled with Tuscan salami, it makes a perfect light meal.
12. Fritto di Pesce da Asporto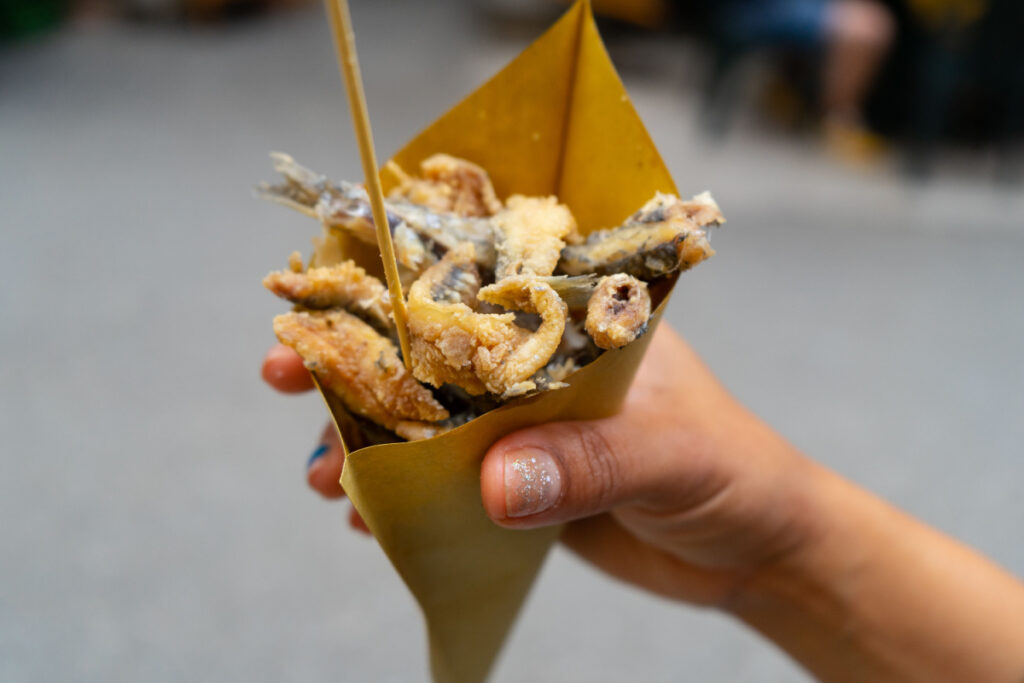 Don't miss "Fritto di Pesce da Asporto" or takeaway fried fish. It's a pocketful of joy; imagine a cone of paper overflowing with golden bites of deliciousness that are crispy on the outside and tender inside.
"Fritto di Pesce" is an assortment of seafood, including calamari, shrimp, and small fishes. The seafood is lightly battered and deep-fried to perfection, a fine balance that brings out the fresh, sweet flavor of the sea. The crunch of the first bite, the steamy, succulent seafood inside, the hint of lemon you can sprinkle on top – it's a sensory carnival in every mouthful.
You'll find these cones of happiness across Italy's coastal areas, in streetside kiosks, or at seafood markets. In Tuscany, Livorno is especially famed for its seafood street food.
13. Bombolone Toscano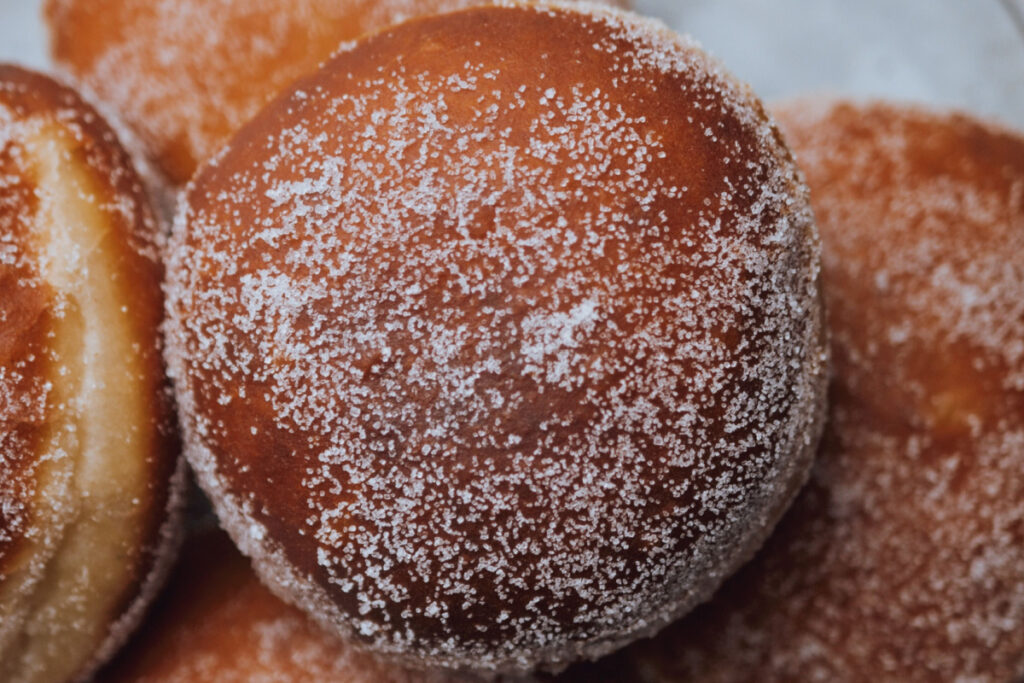 Let me tell you about a tasty street food delight from the heart of Tuscany: the Tuscan Bombolone. This fried doughnut-like pastry is a favorite among locals and tourists alike.
While many doughnuts include eggs and fillings like jam or custard, the Tuscan Bombolone traditionally keeps it empty inside, although you may find some filled with custard, especially in Maremma and Siena regions.
Instead of eggs, a generous helping of mashed potatoes is mixed into the dough, providing a soft, melt-in-your-mouth texture. Once the dough is shaped, it's deep-fried to a perfect golden brown in moderately hot oil. A sprinkle of sugar on top is the cherry on the cake, or should I say, the Bombolone!
14. Brigidini di Lamporecchio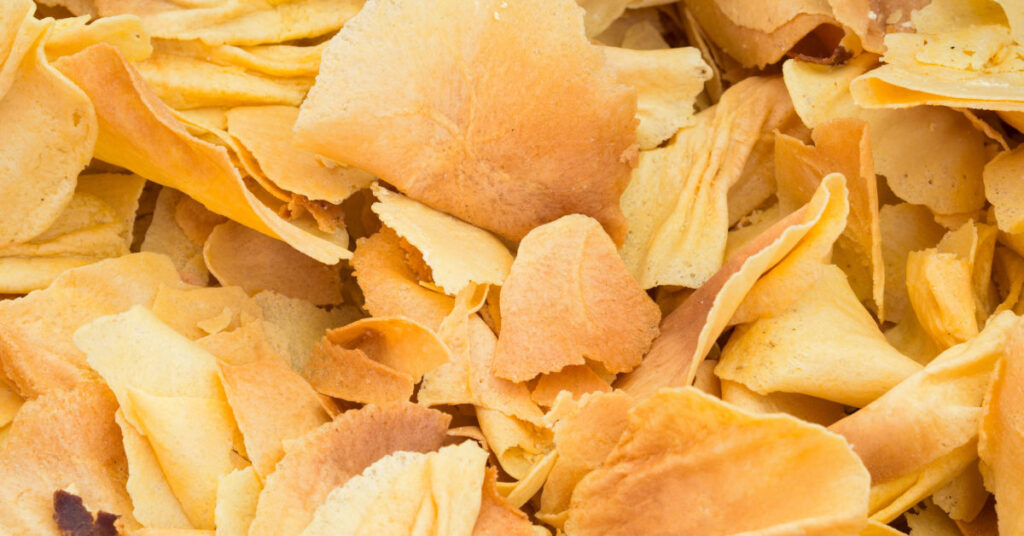 In Tuscany but above all in the city of Pistoia, you should taste Brigidini di Lamporecchio, these guys are a type of wafer-thin cookie, irregularly shaped and slightly curved, a heavenly sweet snack with an invitingly warm, golden hue.
Made from a simple combination of sugar, eggs, and flour, what really sets Brigidini apart is their signature taste of anise. This gives them a unique, subtly sweet and slightly licorice-like flavor. I'm telling you, these crisp, yet delicate cookies will just melt in your mouth!
As you stroll around the local fairs and markets, you're likely to spot them in tall, thin bags, for this reason they are the perfect sweet street food for those who love walking and nibbling.
15. Necci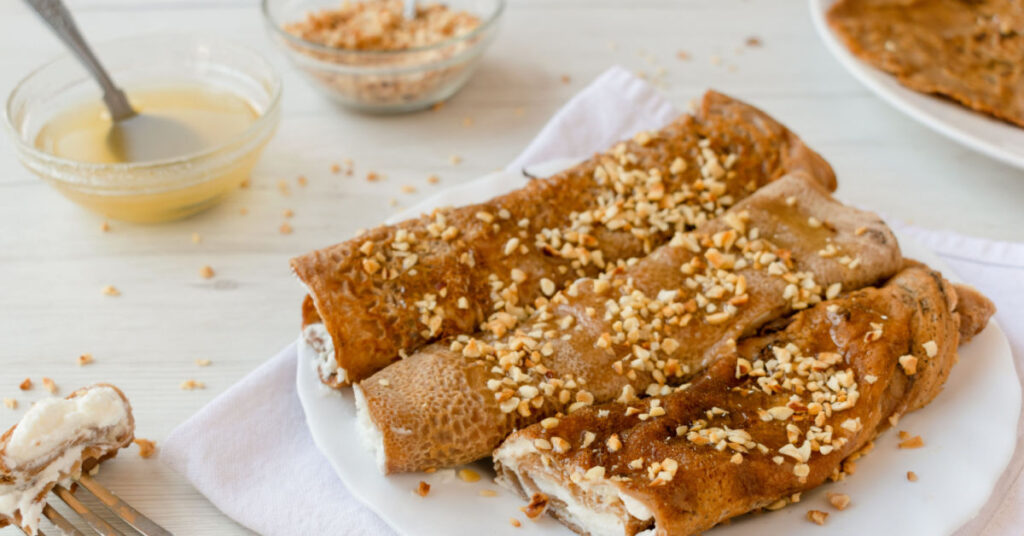 These Necci are a street food of sorts, but also a fantastic dessert or snack, making them quite versatile. Their main ingredient? Chestnut flour, which is simply mixed with water and a pinch of salt. Pretty basic, right? But boy, the flavor they pack is anything but.
Now, imagine biting into a thin, pancake-like crepe, with an earthy, subtly sweet taste. That's the experience of a Necci. Traditionally, they're filled with creamy, sweet ricotta cheese, but modern twists see Nutella or Tuscan cured meats making a grand entrance.
The name "Necci" is thought to come from the Latin "nec," meaning death, referencing the reliance on chestnuts as a food source during times of famine. It's a humble nod to survival and resilience. You'll find the best Necci in small trattorias and bakeries, and sometimes even on street stands in Pistoia and surrounding areas.
16. Caldarroste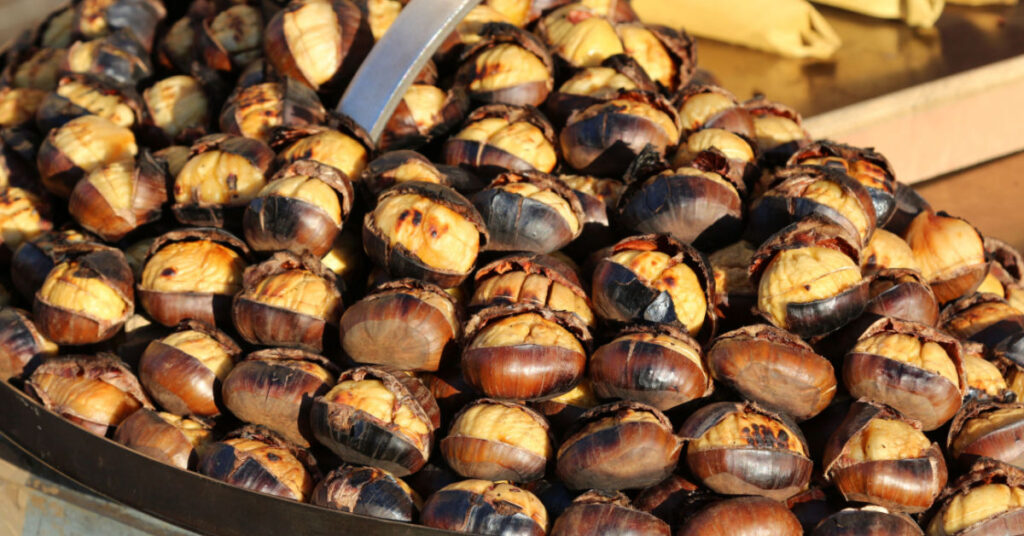 Caldarroste are a popular street food in Tuscany, especially during the autumn season. They are roasted chestnuts, a traditional food that is loved by locals and tourists alike.
Chestnuts are rich in minerals, vitamins, and fiber, making them a healthy snack that is good for digestion and can boost your immune system. They are also gluten-free, making them a great option for people with celiac disease.
Caldarroste are typically sold by street vendors who roast the chestnuts over an open fire and serve them in a paper cone. The smell of the roasted chestnuts is hard to resist. They are perfect for a quick snack while exploring the city or as a warm treat on a chilly day.
17. Frati Livornesi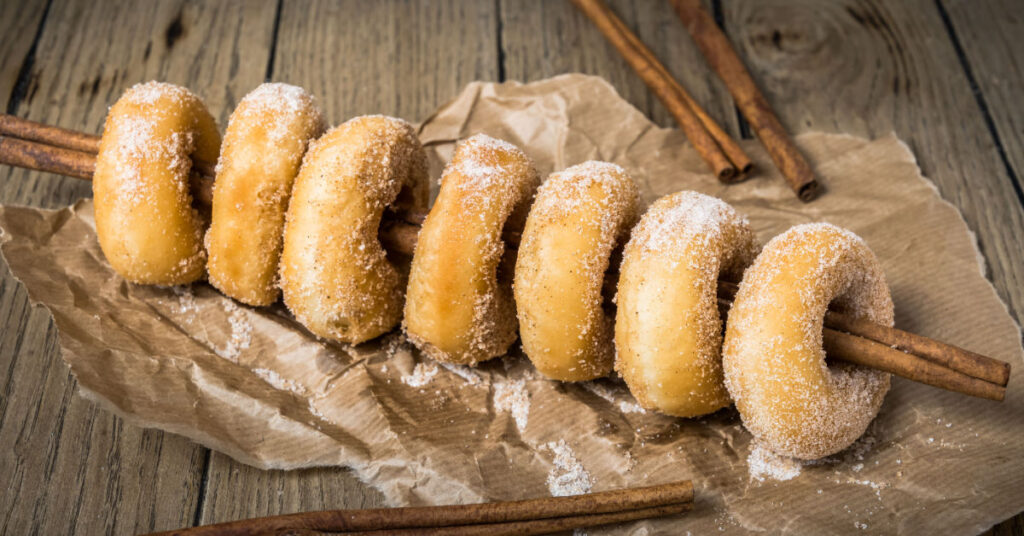 A delicious local treat in Livorno known as "Frati Livornesi", is sold mainly as typical Carnival sweets. Think of Frati Livornesi as a mid-day snack, street food, or if you've got a sweet tooth like me, as a sneaky dessert! It's a divine little doughnut-like creation, and trust me when I say it's just as heavenly as it sounds.
Mainly, these Italian treats are a simple concoction of flour, water, yeast, a bit of sugar, salt, and a splash of lemon essence. After the dough is prepared, it's left to rise before being shaped and fried in sunflower seed oil. Once golden, the doughnuts are covered in a light dusting of sugar, creating a sweet, crunchy outer layer that gives way to the soft, pillowy inside.
The name "Frati" is a local term in Livorno that roughly translates to "monks" in English, thought to be inspired by the shape of these treats that resemble a cleric's tonsure!