For an American, the Italian daily eating schedule might seem like a delightful enigma waiting to be unraveled.
Breakfast at 9:00 AM, lunch at 1:00 PM, a snack at 4:00 PM, and dinner at 8:00 PM. On average, these four meals represent the sequence and timing of the dining routine in Italy.
But, of course, there are nuances to note, especially when contrasting Italian eating times with the typical American eating routine.
To give you a clearer picture of our daily meal habits, here's a straightforward table for your convenience:
Italian Eating Schedule
Italian Meal
Time
Duration
Meal Description
Breakfast (Colazione)
6:00 – 8:00 AM
~30 min
Light breakfast with coffee and sweets. Younger Italians increasingly choose cereals.
Mid-Morning Snack (Spuntino di Metà Mattina)
OPTIONAL
11:00 AM
~15 min
Optional snack; essential for kids. Often fruit, sandwiches, or a quick coffee in the offices.
Lunch (Pranzo)
1:00 – 2:00 PM
~1 hour
Main meal with pasta and a second course. Some opt for a lighter, single dish.
Afternoon Snack (Merenda)
4:00 – 5:00 PM
~15 min
Tea or coffee for some, snacks or desserts for others. Kids like Nutella or fruit.
Happy Hour/Aperitif (Aperitivo)
OPTIONAL
6:00 – 7:00 PM
~30-45 min
Social drinks with snacks. Occasionally extends to "Apericena" (a mix of aperitif and dinner).
Dinner (Cena)
8:00 – 9:00 PM
~1-1.5 hours
Family dinner time. Meal size varies. Northern Italy tends to eat earlier than the South.
This table outlines an Italian's daily meal schedule with timing and durations. The data is sourced from ISTAT combined with personal experiences from living in Italy. It represents an average, and not all Italians may adhere to this schedule.
As shown in the table, in Italy, we typically eat three main meals a day: breakfast, lunch, and dinner. However, if you include the morning snack or afternoon snack—or both—it can total 4 or 5 meals daily.
Now, let's delve into each individual meal to gain a clearer understanding of how we structure our eating schedule in Italy."
The Meals of a Day in Italy
Breakfast (Colazione)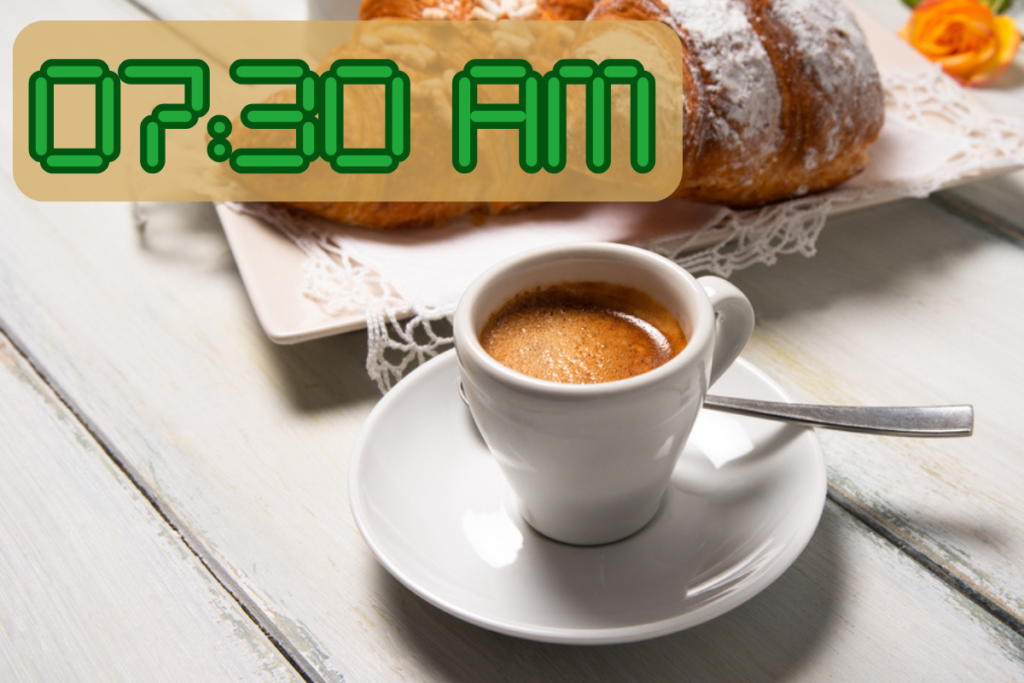 In Italy, breakfast is usually consumed between 7 and 8 in the morning. Unlike the hearty and varied American breakfast, Italians prefer to start their day on a lighter note. Traditionally, breakfast consists of a hot drink such as coffee, milk, or tea, paired with something sweet like cookies, bread with butter and jam, or croissants. Many Italians also enjoy having their breakfast at a café. In recent years, cereal consumption has surged in Italy, and the variety available in local supermarkets has expanded greatly.
Lunch (Pranzo)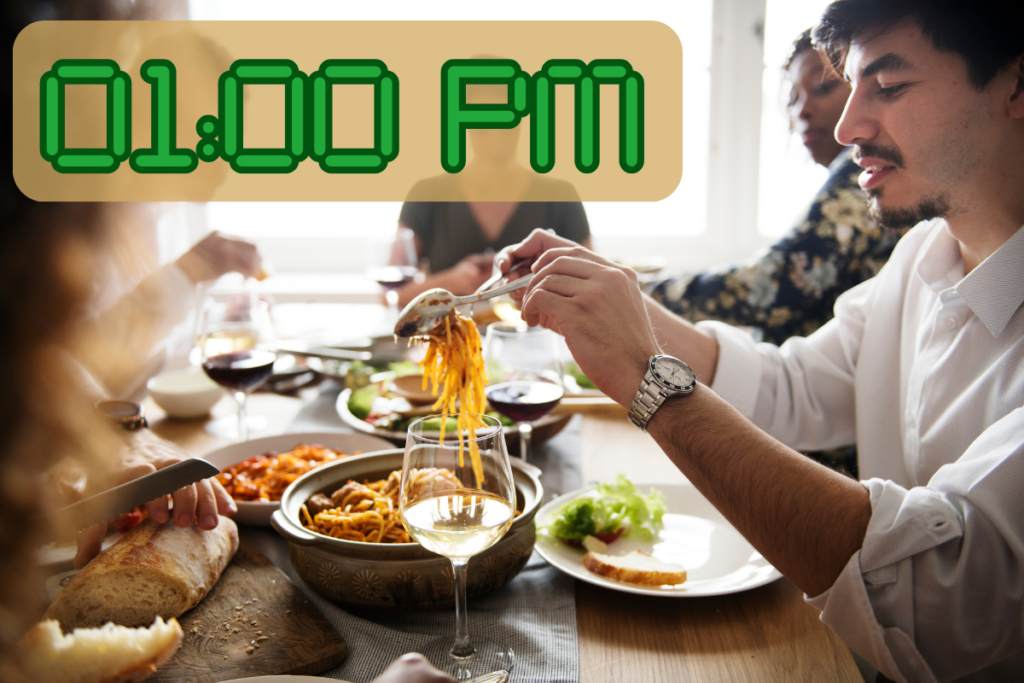 Lunch in Italy typically occurs around 1 PM. While many Italians might grab a quick bite outside due to work, the traditional lunch is a substantial meal. For those dining at home, a typical menu might include a pasta dish, followed by a second course of meat, fish, or eggs, a vegetable side, fruit, and finally, a coffee. During special occasions, like Sundays, desserts such as pastries, cakes, or gelatos might also be served. There's no excuse for skipping lunch, especially on Italian beaches. Around this time, you'll see entire families having lunch on the beach.
Afternoon Snack (Merenda)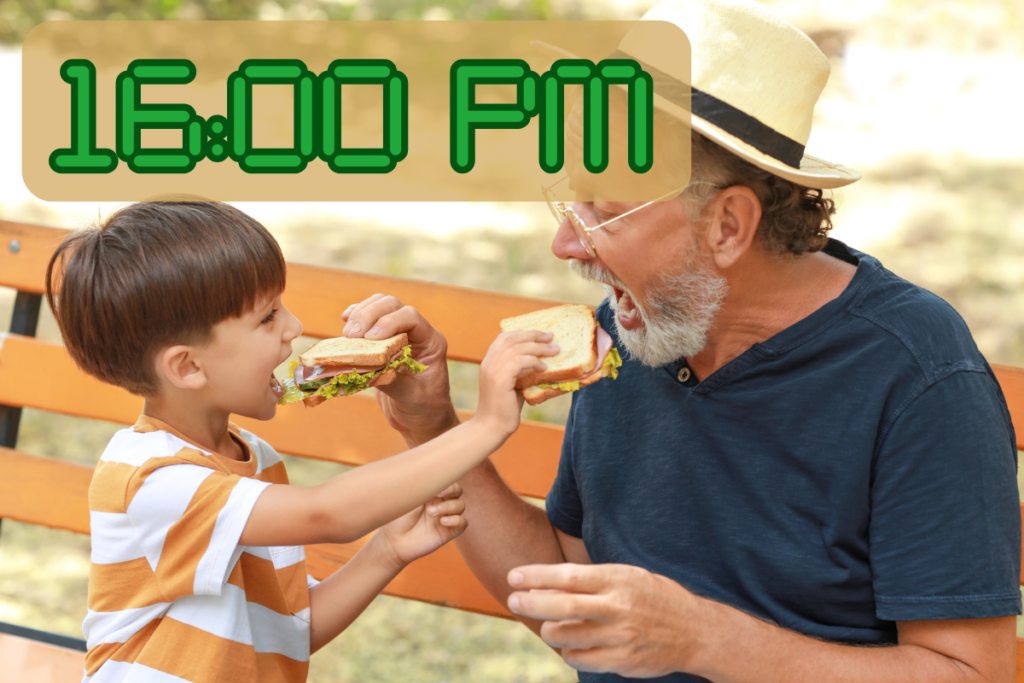 Around 5 PM, Italian children take a break from play for a snack, which could be a sandwich, ice cream, or something sweet. A particularly popular snack item is Nutella, a hazelnut and chocolate spread slathered on bread. Its popularity in Italy is akin to peanut butter in the U.S., which, while not unheard of in Italy, isn't as common. Packaged treats, like small pies or loaf cakes, are also well-loved.
Dinner (Cena)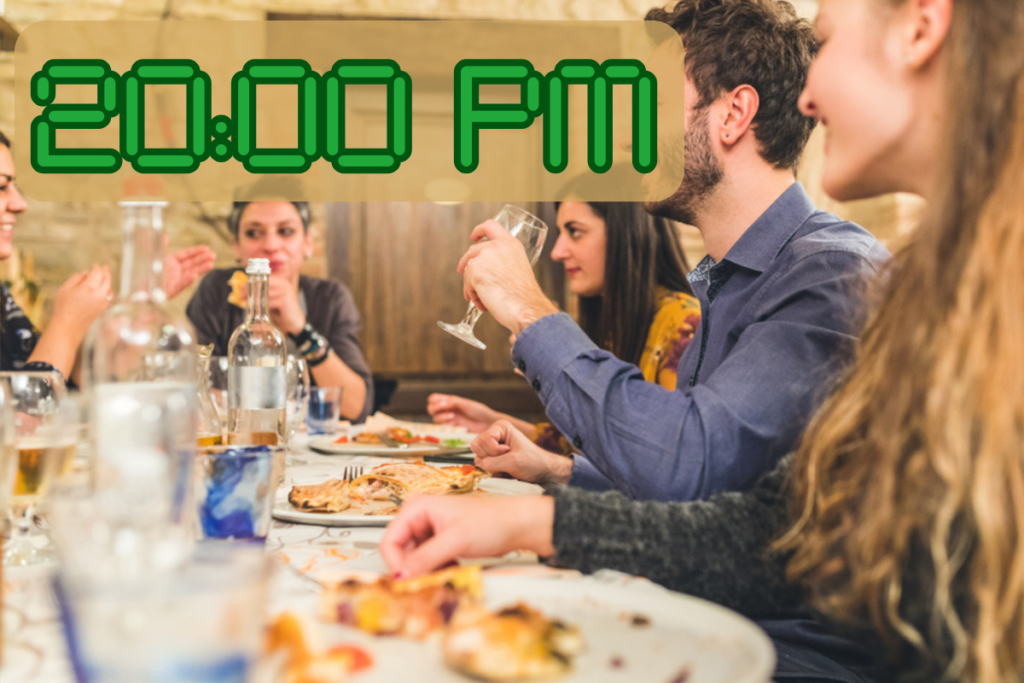 Dinner in Italy is a cornerstone of the day. After work, all family members gather to dine together, sharing food and conversation. Although on special occasions, dinner might be as hearty as lunch, it's usually lighter, featuring a dish of meat or fish or deli meats, followed by cheeses, vegetables, and fruits.
Comparison of Daily Meals: American vs. Italian
Globalization might have synchronized daily lifestyles around the world, but subtle differences in meal times and habits persist from country to country. While in Italy meals are well-defined and spread throughout the day, the U.S. has its own distinct mealtime routine.
Breakfast:
In the U.S., breakfast generally falls between 6:00 AM and 10:00 AM, depending on work or school schedules. On weekdays, it's often a rushed affair with many folks eating on the go. Common foods include cereals, breakfast bars, bagels, and yogurt. Coffee reigns as the breakfast beverage of choice, with about 65% of American adults partaking. This contrasts with the traditional Italian breakfast, which leans sweeter and more leisurely, featuring hot beverages and pastries.
Lunch:
Lunchtime in the U.S. typically spans from 12:00 PM to 2:00 PM. For many workers, it's a quick break featuring cold dishes like salads and sandwiches. Although the timings may align, the Italian lunch often feels heartier, with dishes like pasta served as the main course.
Dinner:
Dinner, or "supper" as some might call it, is seen by many Americans as the day's main meal, usually consumed between 6:00 PM and 8:00 PM. This contrasts with Italian dinner timing, which rarely starts before 8:00 PM. While the Italian dinner is a crucial family gathering time, American dinners can range from elaborate dishes to simple take-out.
Snacks and Breaks:
Americans often take snack and coffee breaks during the day, typically around 10:30 AM and 3:00 PM. These brief respites offer a moment of relaxation and align with the Italian concept of "merenda," though the snack contents may vary.
Happy Hours and Brunch:
Two standout moments in American food culture are Happy Hour and Brunch. Happy Hour, between 4:00 PM and 8:00 PM, is a post-work social event. Brunch, a fusion of breakfast and lunch, is a weekend favorite and can span several hours, often kicking off around 11:00 AM.
In conclusion, while the basic structure of meals might seem similar, the habits, timings, and culture surrounding meals in Italy and the U.S. are distinctly unique.