Eating hare meat in Italy isn't exactly a daily ritual—chicken, beef and pork still hold the podium spots here. But don't be fooled; hare isn't some culinary unicorn here in the land of pizza.
Hares are usually hunted in the wild, and their meat is considered a rare delicacy here in Italy, especially when cooked in traditional stews or as part of a rich, flavorful ragù sauce to season pasta.
The meat of the hare has a distinct gamey flavor; the most beloved cuts are the thighs and the saddle. Its aromatic and robust taste pairs perfectly with fruity sauces, but also with juniper, rosemary, pears, and chestnuts.
Don't make the mistake of considering the hare just a fancy rabbit…
Hare meat is often classified under "furred game," along with other game like boar and deer. Unlike its close relative, the rabbit, hares are considerably larger, weighing up to 13 pounds. The meat itself is referred to as "dark meat" due to its deep red hue. Furthermore, hare meat is extremely lean (2.32g of fat per 100g) and low in calories (114 calories per 100g), like most other game meats.
You might be wondering why you haven't seen Hare dishes on the menu at your local Italian trattoria.
The reasons are multiple: hare is not as readily available as other types of meat, and the strong flavor may not appeal to everyone. Additionally, cooking hare to perfection is a slow process that doesn't align well with the fast-paced nature of most restaurants.
Savoring Hare: Italy's Most Exquisite Dishes
Although various Michelin-starred chefs have glorified hare with modern and gourmet recipes over the years, it's the traditional preparations—like Lepre in Salmì and Pappardelle al Ragù di Lepre—that remain Italian favorites.
Pappardelle al ragù di Lepre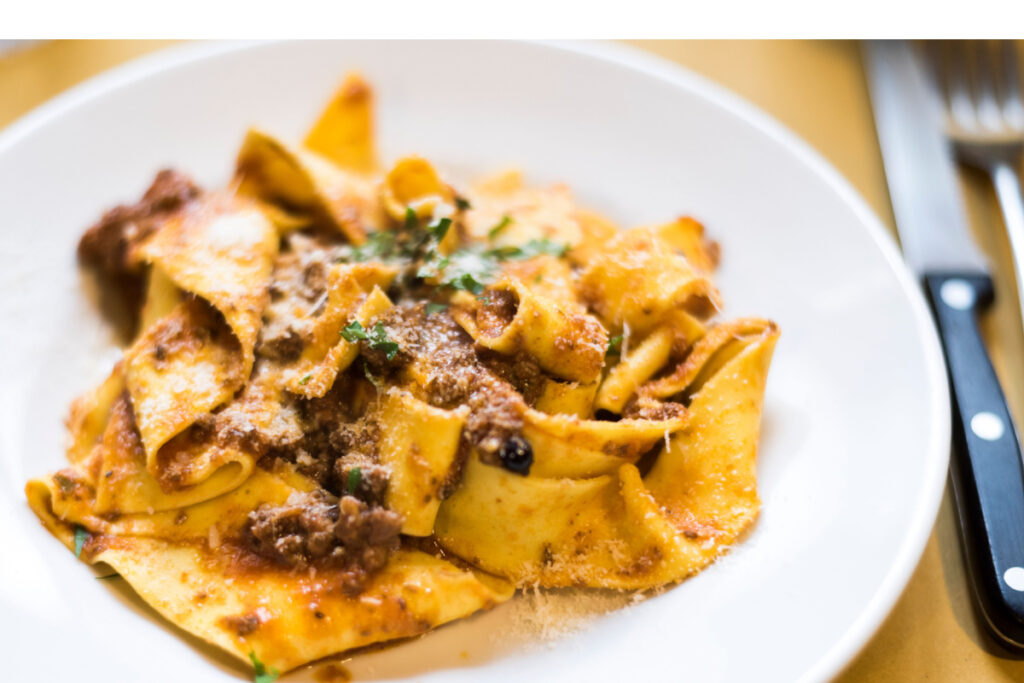 Pappardelle al ragù di Lepre is the iconic dish of the city of Grosseto in Tuscany, is a rich pasta dish featuring broad, egg-based noodles and a savory hare sauce. The hare's gamey, intense flavor pairs well with the pasta and can be prepared in a tomato-based or creamy white sauce. The dish offers a unique, hearty taste that sets it apart from typical pasta dishes.
Lepre in Salmì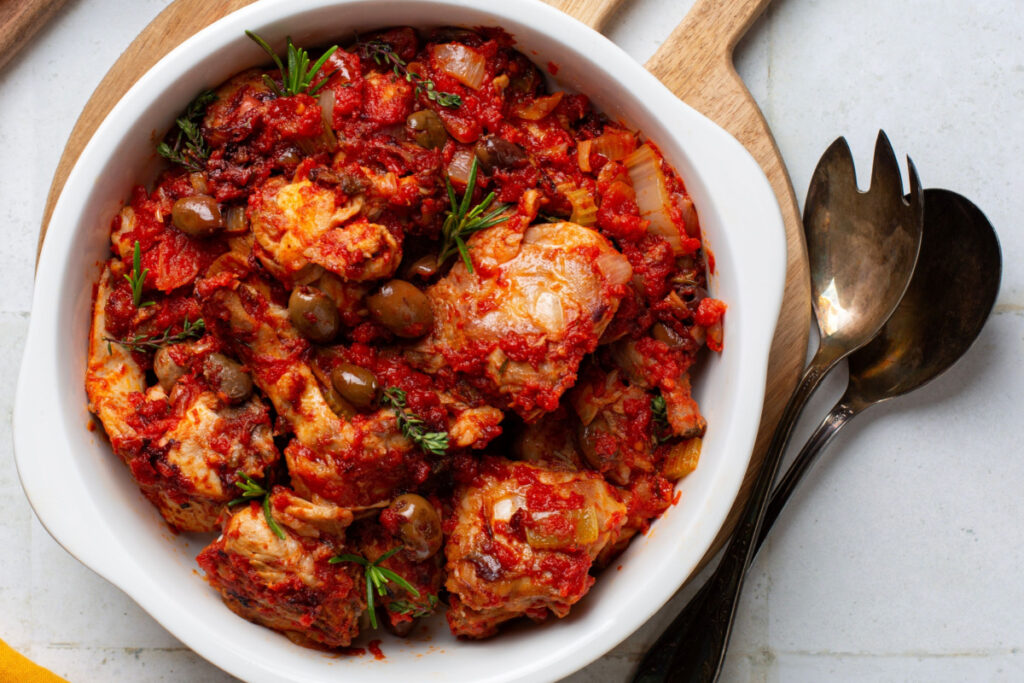 Lepre in Salmì is a prized Italian dish, especially popular in regions like Tuscany and Emilia-Romagna where hunting is part of the local culture. The dish features hare meat marinated in a mix of red wine, vinegar, and spices to soften its gamey taste. The meat is then slow-cooked in this rich marinade. The result is a tender and flavorful meat dish enveloped in a tangy, complex sauce.