Before we dive deeper (no pun intended), let's clarify one thing:
Both squid and cuttlefish produce ink, which is secreted from a special sac located between the creature's gills. While the ink from each cephalopod species is slightly different in color, it's the cuttlefish ink, known as "nero di seppia" that is used in Italian cuisine.
Cuttlefish ink is softer, smoother, and more well-rounded in flavor, whereas true squid ink can have a strong, metallic taste which can be off-putting for people who are new to it
Cuttlefish ink has been used in Italian cuisine for centuries, dating back to at least the Roman era. Today is most commonly used to add flavor and color to pasta dishes, risottos, and seafood recipes.
You're curious about the flavor?
It's not as fishy as you might imagine, it offers an iodized hint despite being particularly savory and having a slight seafood flavor. The subtleness of its flavor makes it a beloved ingredient for seafood dishes.
When it comes to dining with cuttlefish ink, you've got options. The Italian quintessential ink dish is Spaghetti al nero di seppia, a head-turning black spaghetti dish with cuttlefish. Then there's the luxurious risotto al nero di seppia, often adorned with shrimp, and of course, Seppie in Nero, a mouthwatering Venetian dish.
These dishes elevate cuttlefish ink from just an ingredient to a culinary experience, just look at the photos below to understand.
Top Italian Dishes Made with Cuttlefish Ink
Spaghetti al nero di seppia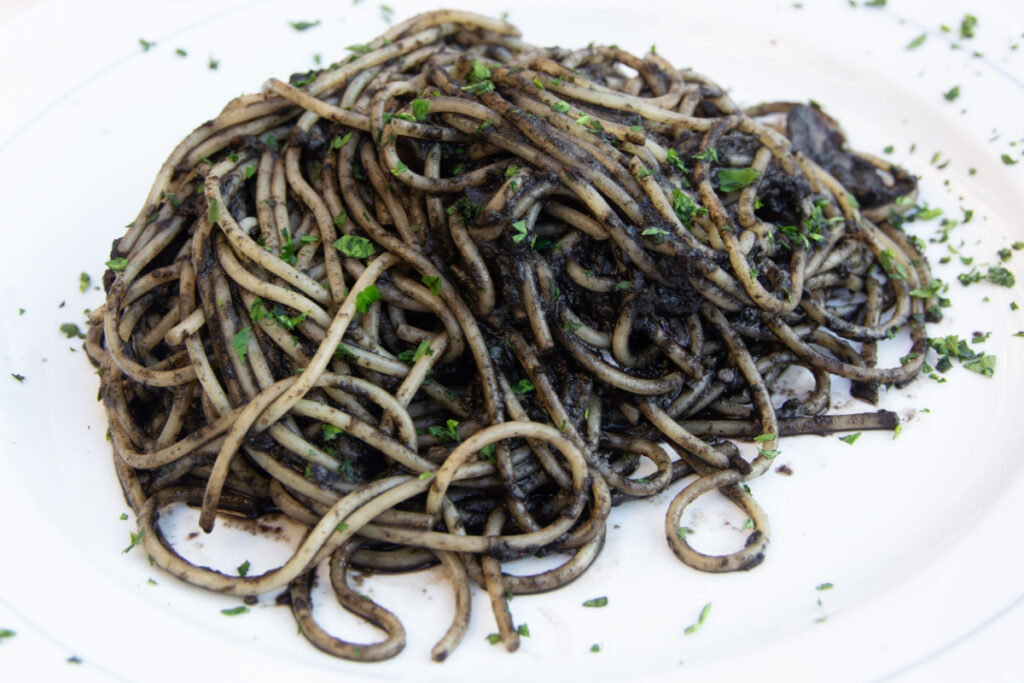 Spaghetti al nero di seppia is a luxurious Italian pasta dish featuring spaghetti coated in a rich, black sauce made from cuttlefish ink. The sauce adds a unique, briny depth of flavor that pairs wonderfully with tender pieces of cuttlefish or squid. A sprinkle of fresh parsley and a squeeze of lemon juice often complete this mouthwatering Mediterranean delicacy.
Risotto al Nero di Seppia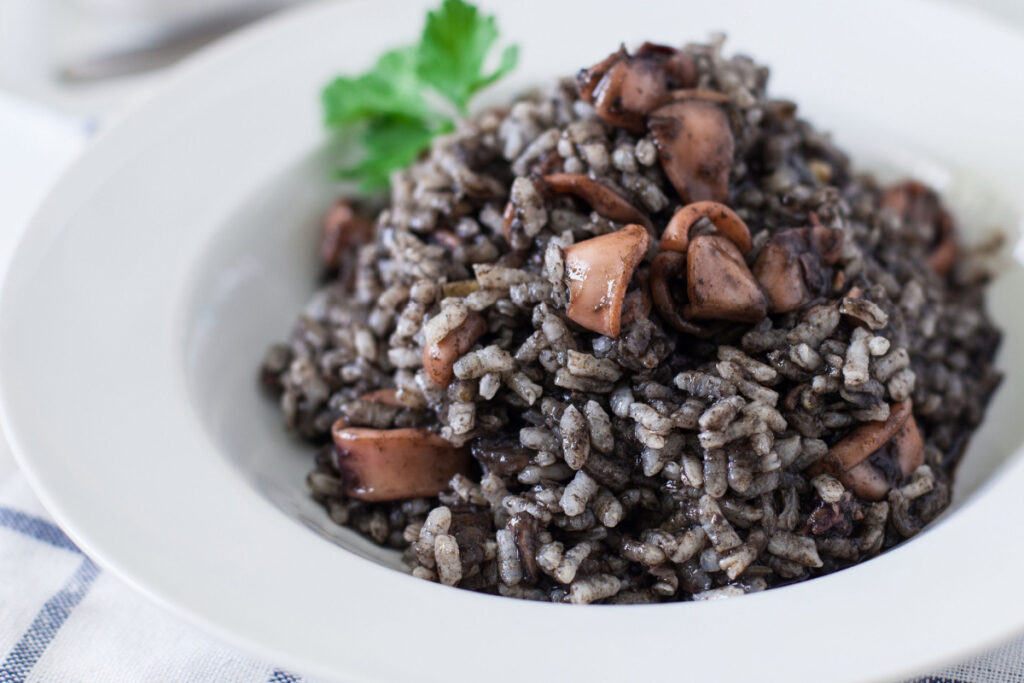 Risotto al Nero di Seppia is a rather popular first course in Livorno, the star ingredient of this dish is the black ink of the cuttlefish (nero di speppia in Italian), which not only acts as a natural coloring agent but also adds a distinct flavor to the dish.
Seppie in Nero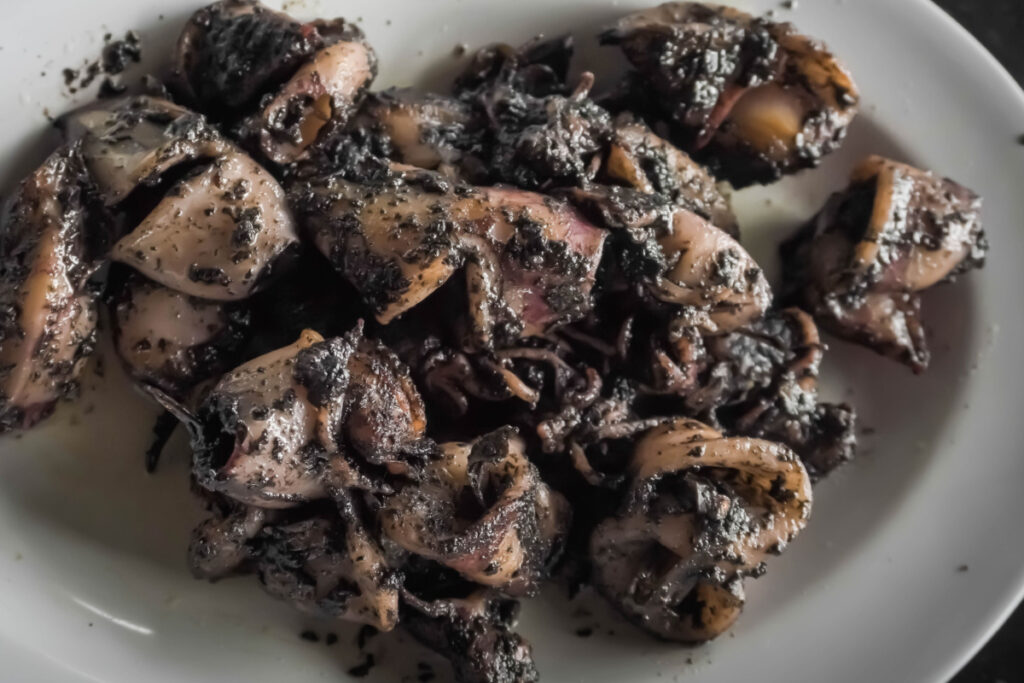 Seppie in Nero is a traditional Venetian dish featuring cuttlefish cooked in its own ink, creating a dish with a rich, briny flavor and a striking black sauce. Garlic, white wine, and tomato sauce often accompany the cuttlefish, elevating its unique taste. Served with fresh parsley, it's a seafood lover's dream and a visual feast.
Difference Between Squid Ink-Colored Pasta and Pasta with Squid Ink Sauce?
The Cuttlefish or Squid ink can be used in two ways: it can either be incorporated into the pasta dough, giving the noodles a dark hue and a subtle flavor, or it can be added to the sauce, imbuing the dish with a more intense flavor but it certainly won't dye everything a deep black but more of a greyish brown shade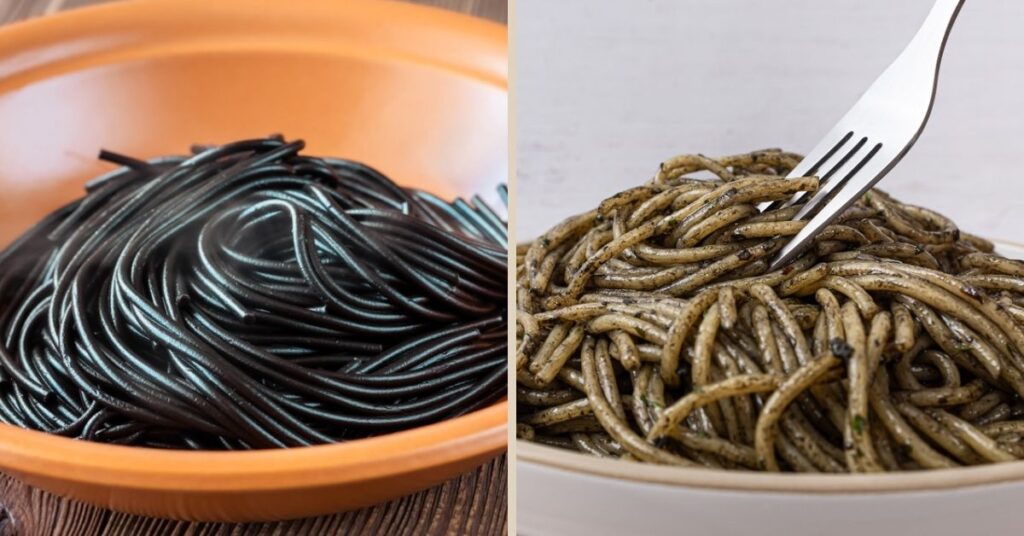 So there you have it. Squid ink is more than just a goth food trend; it's a flavorful ingredient deeply ingrained in Italian culture. From its role in history to its presence in modern gourmet recipes, it's a beloved part of the Italian culinary landscape that turns many seafood dishes into a dramatic delicacy.
Whether you're a culinary novice or a seasoned chef, this ink is worth the dive!