Yes, many traditional Italian desserts do contain alcohol. Whether it's liquors, bitters, or spirits, these alcoholic elements often grace traditional sweet recipes such as Babà al Rum or Zabaione cream that contains Marsala wine.
Alcohol serves multiple purposes in Italian desserts; it can offer unique flavors, elevate existing ones, or sometimes, simply be used for preservation.
Think about cakes moistened with diluted liquors, sweet peaches filled with cream (my favorites, you'll see below), or chocolates laced with rum or brandy. Now let's delve into some specifics!
Meet Italy's Most Alcoholic Dessert
The most iconic Italian dessert renowned for its alcohol content is Babà al Rum, a typical dessert of Naples. This delectable sweet treat consists of a yeast cake that is thoroughly soaked in rum syrup, giving it a moist, flavorful character that captures the essence of Italian indulgence.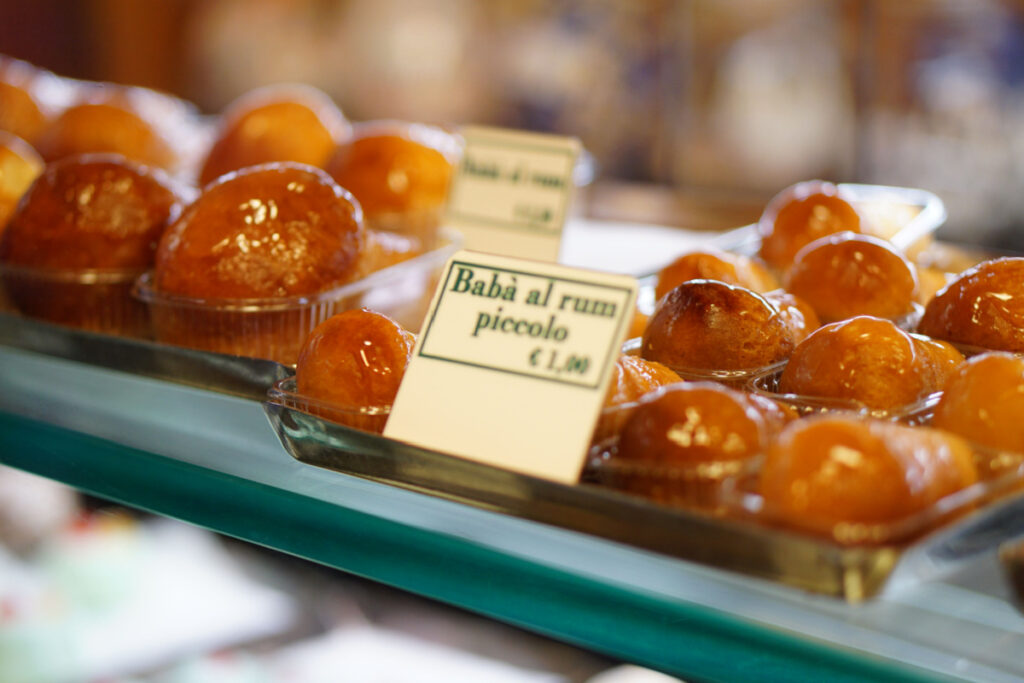 With each bite, you can taste not only the craftsmanship that goes into baking the cake but also the boldness of the rum that sets it apart from other desserts. It is a true epitome of how alcohol can elevate a dish, making Babà al Rum a staple in Italian cuisine.
Boozy Italian Treats: List of Desserts That Pack a Punch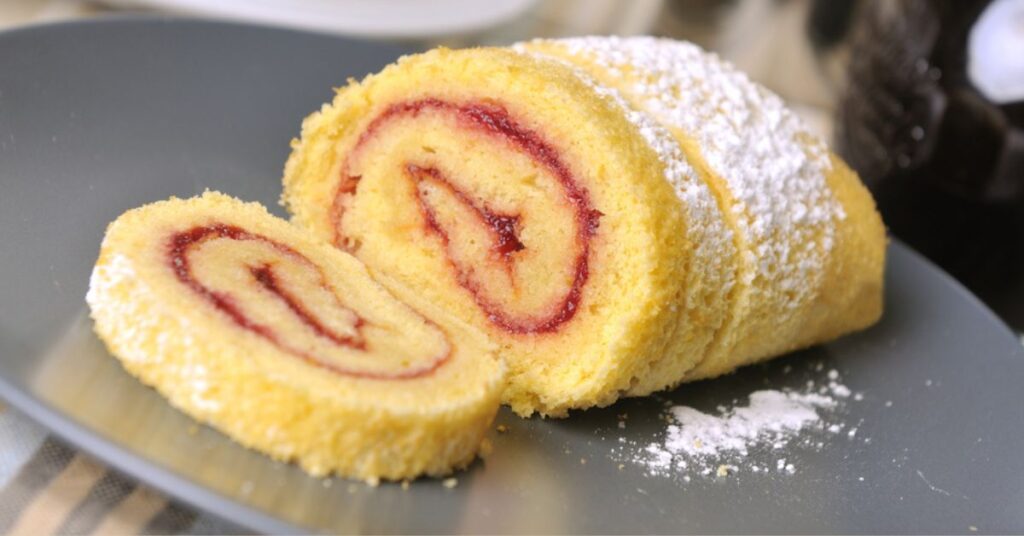 Gattò all'Aretina, the symbolic dessert of Arezzo city, is made up of a rolled sponge cake soaked in Alchermes liqueur (a beloved Tuscan liqueur with origins dating back to the Medici era) and filled with pastry cream and chocolate cream.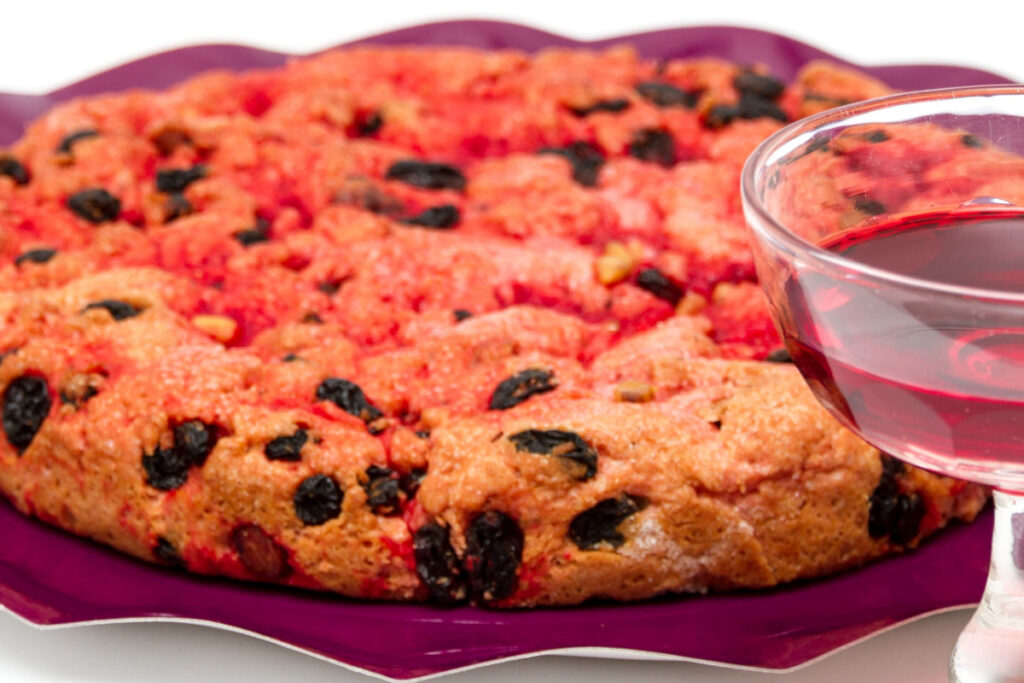 Schiaccia Briaca is a Tuscan dessert from the Isle of Elba in Tuscany. Its name translates to "drunken flatbread", which hints at its unique twist – it's made with wine! Imagine a soft, slightly chewy cake, rich with flavors of the Mediterranean.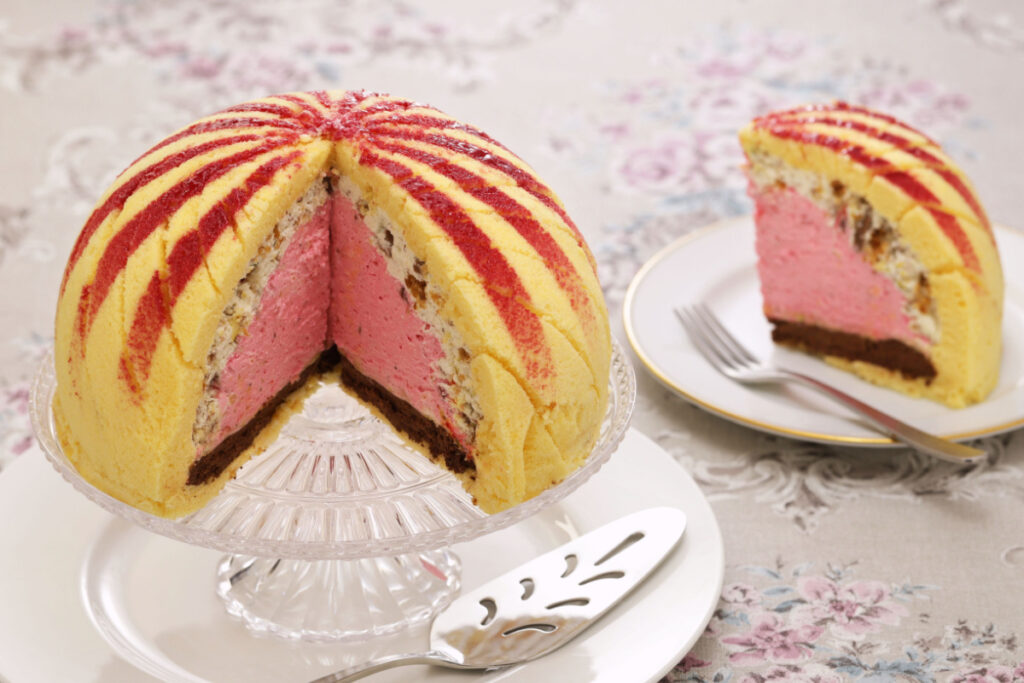 The main ingredients for Tuscan Zuccotto include ready-made sponge cake, powdered sugar, dark chocolate, almonds, hazelnuts, vanilla, cream, cocoa powder, and a touch of liqueurs like crema di cacao, Grand Marnier, and Brandy.
A classic cream-based dessert, typically made with Marsala wine.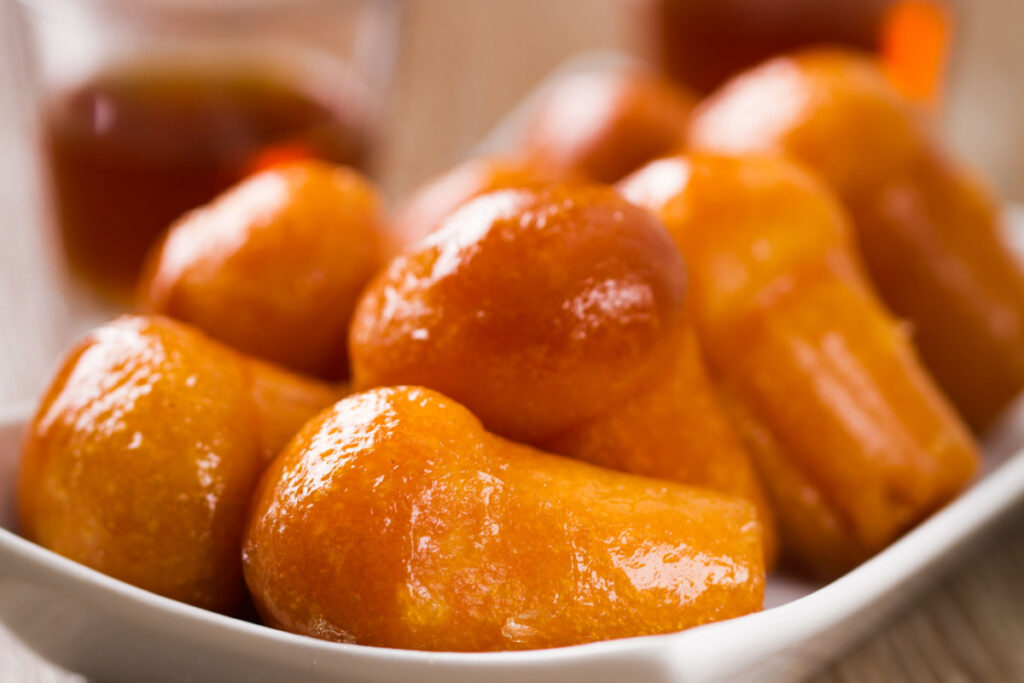 A naturally leavened dessert soaked in a rum-based syrup.
Sometimes flavored with liqueurs such as Amaretto or Sambuca.
This Sicilian cake may contain Marsala or rum.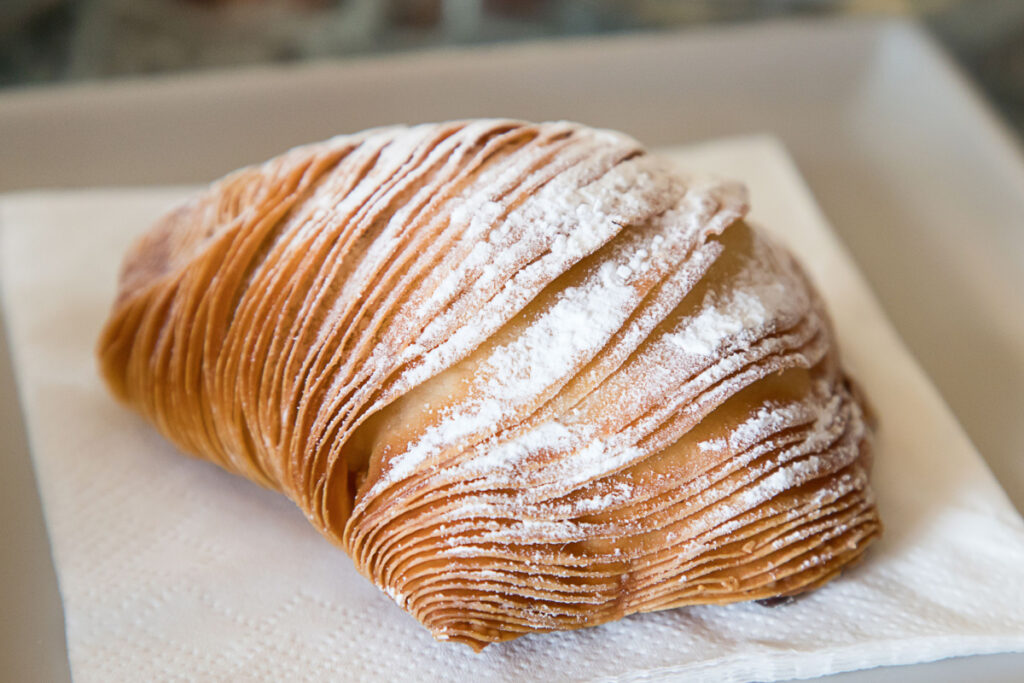 Occasionally, the sweet ricotta filling contains a touch of liqueur.
A cake infused with Limoncello, an Italian lemon liqueur.
This "half-cold" dessert can be flavored with various liqueurs like Amaretto or Limoncello.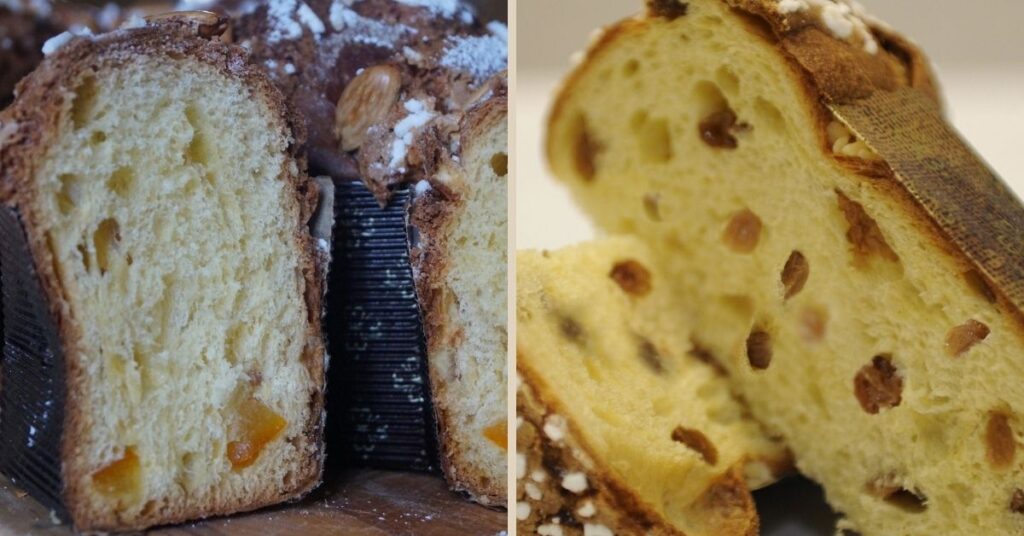 The traditional Christmas treat in some variants at times contains dried fruit soaked in rum or brandy.
This crumbly cake sometimes features a touch of Grappa.
While the shells are alcohol-free, the ricotta filling in some recipes is flavored with a small amount of Marsala or rum.
A typical dessert from Liguria, often enriched with rum or Marsala.
A layered dessert that may include Alchermes, a colored liqueur, or other types of liqueurs.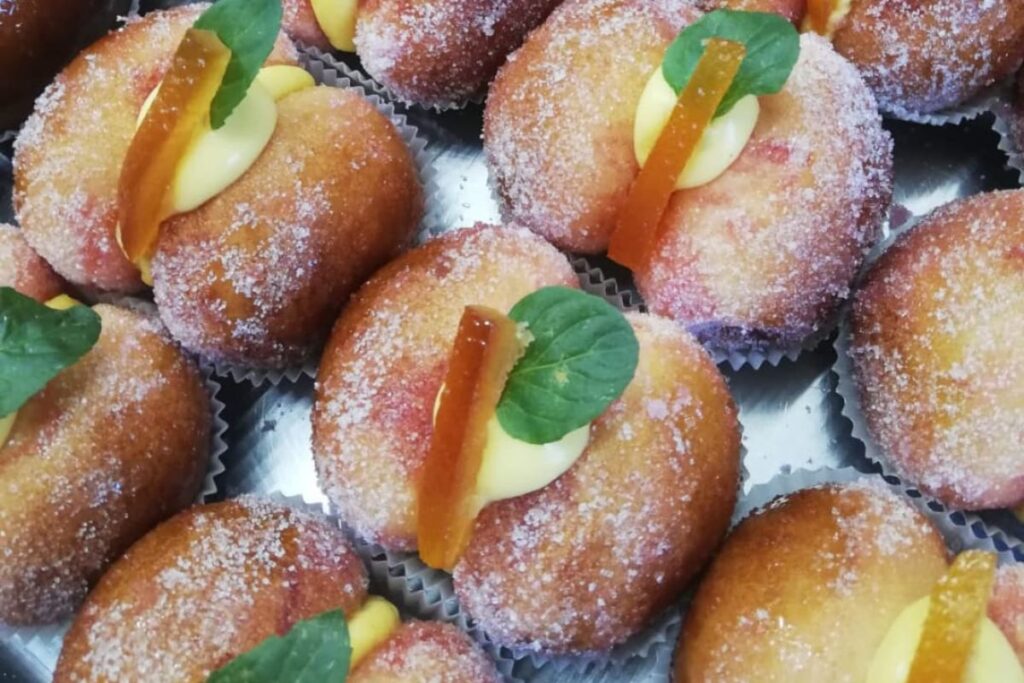 Small peach-shaped desserts, often soaked in alcohol like Alchermes or rum. They are a Tuscan specialty, precisely from Prato, and also one of my favorite pastries.
A variant of Zuppa Inglese, often made with cream, sponge cake, and a liqueur like Marsala or Alchermes.
The traditional recipe does not contain alcohol but lately it is often prepared with Marsala wine or coffee liqueurs like Kahlúa.
Which Alcohol are Commonly Used in Italian Dessert Recipes?
Alchermes: Mostly used in central Italy, it's a primary ingredient in Zuppa Inglese.
Amaretto: A sweet, almond-flavored liquor used in various cakes and cookies.
Cognac: Often paired with chocolate, this French brandy finds its way into many Italian recipes.
Rum: Popular for soaking cakes and making small pastries like Baba.
Sambuca: Known for its aromatic nature, it's often used in chocolates and spoon desserts.
Maraschino: An infusion of sour cherries and sugar; good for fruit-based desserts.
Grappa: A grape-based pomace brandy used in various dessert recipes.
Rosolio: Derived from rose petals, it's used to flavor lighter desserts.
Brandy: Used in cakes, puddings, and to aromatize custards.
Related Questions
Are There Italian Dessert Recipes that are Traditionally Alcohol-Free?
Yes, desserts like Cannoli, Gelato, Torta della Nonna, and many types of cookies and pies are traditionally made without alcohol.
How is Alcohol Incorporated into Traditional Italian Dessert Recipes?
Alcohol can be mixed into the batter, used as a soaking liquid for cakes, or added to fillings and creams.
Can I Request Italian Desserts Without Alcohol in Italian Restaurants?
Yes, many establishments offer alcohol-free versions of traditional desserts or can make adjustments upon request.
What is the Legal Drinking Age for Desserts with Alcohol in Italy?
In Italy, the legal drinking age is 18. However, the alcohol in desserts is generally cooked off or present in such small quantities that it is typically not a concern.
Are There Non-Alcoholic Versions of Italian Desserts Available?
Certainly! Most Italian desserts have non-alcoholic variants, so you can enjoy the flavors without the buzz.