It is not easy to compile a complete list of all the typical desserts of Tuscany, as every city in this region boasts its own unique sweets, each with a different history and tradition. But of course, I have made an effort, and I have gathered many specialties from the Tuscan pastry tradition, aware that it could be an endless census.
The Tuscan pastry tradition is an embrace of simplicity and authenticity, with genuine ingredients that breathe life into rustic and flavorful desserts. The doughs, enriched with nuts and spices, celebrate seasonality and local products, while each dessert is a journey through time, a tribute to family and conviviality.
Probably long before the end of this article, you'll be salivating, but personally, I can tell you that number 23 is absolutely my favorite Tuscan dessert. It's a part of my childhood and adolescence, and it is likely the most beloved sweet among all Tuscans.
1. Zuccotto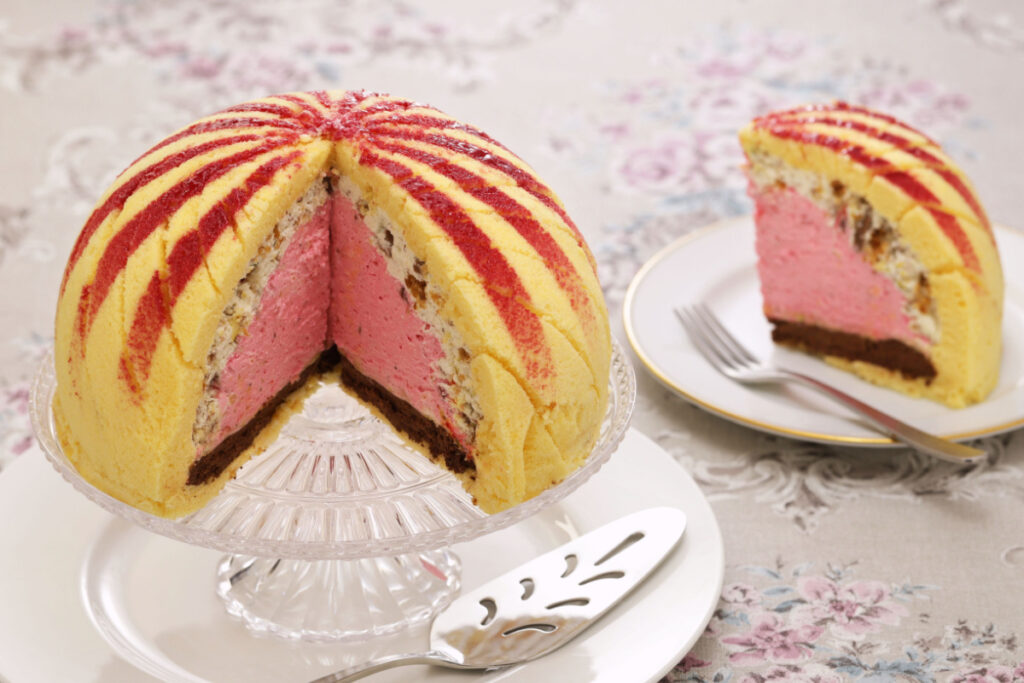 It's a delicious dessert created with layers of sponge cake filled with a creamy mixture of ricotta cheese, whipped cream, and cocoa. It's a heavenly combination of flavors and textures that will satisfy your sweet tooth.
Legend has it that Zuccotto is the first semifreddo (partly frozen dessert) in the history of Italian cuisine and was created to pay homage to Caterina de' Medici. In fact, "zucca" in Tuscan dialect means "head," and it's said that the first mold used to shape this dessert resembled an infantry helmet.
While the original recipe featured ricotta, candied fruit, almonds, and dark chocolate, there are now many variations of Zuccotto, including the famous gelato version known worldwide.
You can find Zuccotto in various restaurants, trattorias, and pastry shops in Florence. It's a popular dessert that's often enjoyed after dinner with friends. Trust me, it's a fantastic way to end a meal on a sweet note, a spoonful of pure indulgence!
2. Castagnaccio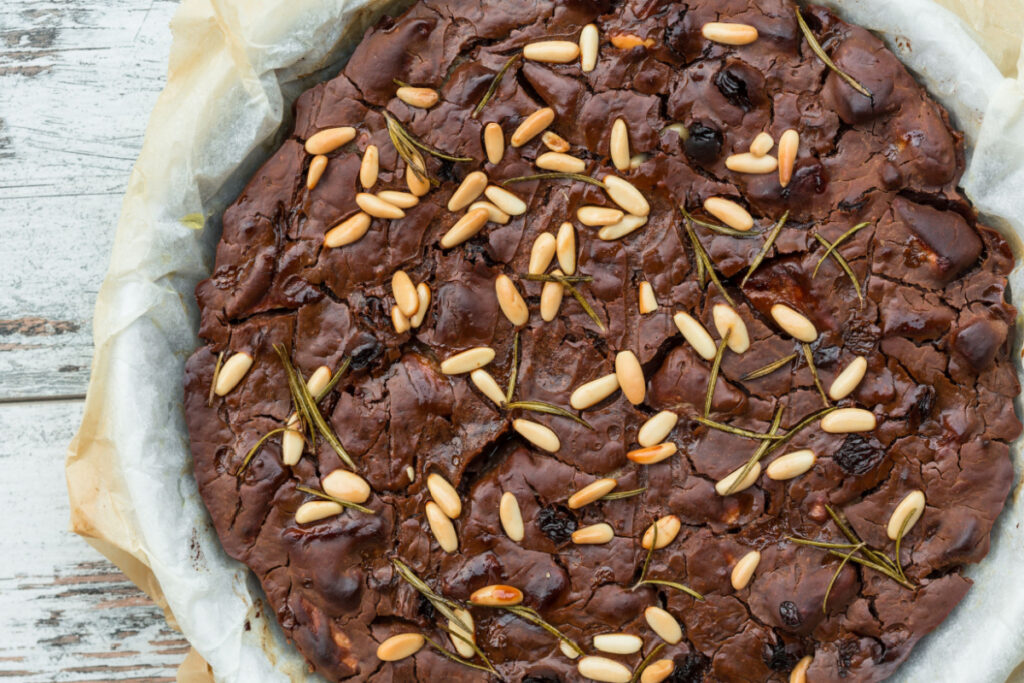 Castagnaccio it's a no-yeast dessert, hailing from the humble beginnings of Tuscany's chestnut-rich woodlands. Back in the day, chestnuts were known as "the bread of the poor" and were a staple for those in need.
This rustic cake, made from chestnut flour, isn't your typical sugary dessert. It's dense but oh-so-delightful when you bite into it. The texture is soft and the taste? A combo of sweet, nutty, and a little earthy, thanks to the main ingredients: chestnut flour, olive oil, pine nuts, and rosemary.
It's not just about the food, it's the tradition! The Castagnaccio is baked up plenty during winter, especially around Christmas. Picture this: A cozy Tuscan kitchen, the sweet, nutty aroma filling the air, and the warmth of family gathered around. Yeah, this is more than a dessert, it's a time-honored tradition.
READ ALSO: this list of the Typical Tuscan Christmas Dishes
3. Torta Pistocchi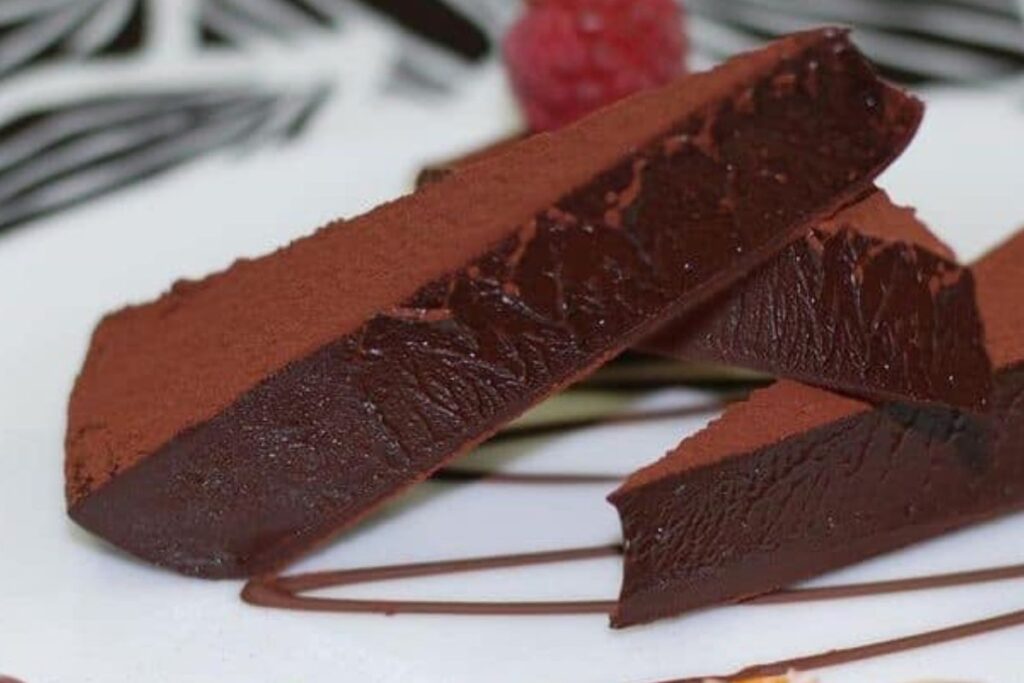 The Torta Pistocchi is a heavenly dessert hailing from Florence, the brainchild of Claudio Pistocchi, who was an Executive Chef in Florence. Imagine this: it's almost like a big, soft, and creamy chocolate truffle, but in the form of a cake.
Its ingredients are refreshingly simple, yet the flavors are profound—extra dark chocolate, bitter cocoa powder, and a touch of cream. No sugar, eggs, butter, or flour. No preservatives or additives. Just pure, unadulterated chocolate bliss.
Now, imagine biting into this cake. It's rich and velvety, with the deep, bitter notes of the cocoa harmoniously blending with the slight sweetness of the cream. It's the kind of dessert that makes you close your eyes and savor every single bite.
Though the Classic version of the Torta Pistocchi is legendary, nowadays you can find an assortment of variations, including some with white chocolate. Eleven variations, to be exact, so there's a slice of heaven for every type of chocolate lover out there.
As someone who has had the privilege of indulging in this cake, I can say it's a truly unforgettable experience. When I'm in Florence, I make it a point to enjoy a slice (or two), and it's always as extraordinary as the first time.
4. Buccellato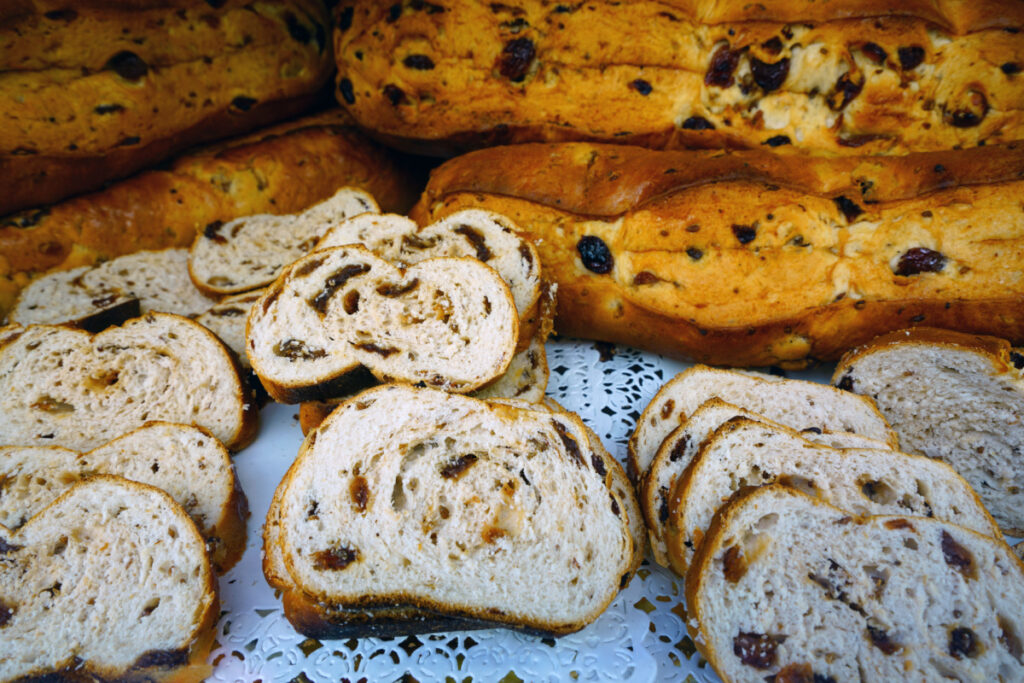 Buccellato bread from Lucca has ancient origins and is traditionally shaped like a circular ring, although oval versions are now more common for convenience.
The buccellato is a humble dessert made with simple and inexpensive ingredients. It has a glossy, golden crust and a soft, compact interior filled with raisins and anise seeds.
Fragrant and delicious, it pairs perfectly with a cup of tea or coffee for breakfast, or as a sweet treat after a meal, accompanied by a glass of wine or a shot of anise liqueur.
READ ALSO: this list of Traditional Tuscan Dishes
5. Confetti Ricci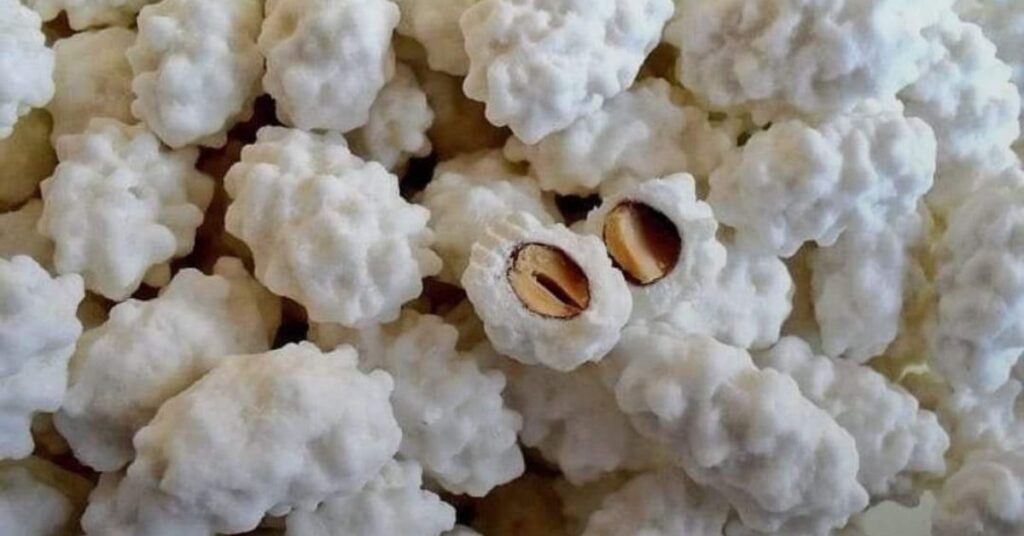 A unique and delightful little sweet treat from Pistoia, the Confetto a Riccio. Confetto in Italian means "candy," and "a Riccio" translates to "like a hedgehog," referring to the irregular, spiky appearance of this sweet treat.
These candies aren't your typical sugared almonds, they're bigger and somewhat spiky, hence the nickname "birignoccoluto," or "knobbly." Their irregular shape comes from the unique way they're made using a metal funnel to sprinkle sugar onto the candy's core.
And what a core it is! It's not just plain almond like your usual Italian confetti. No, the Pistoia version can contain a variety of different flavors – from cocoa balls and hazelnuts to candied orange, coriander, or even chocolate. The result? A sweet and slightly vanilla-flavored treat that's a joy to eat!
READ ALSO: this post on the Pistoia gastronomic tradition
6. Gattò all'Aretina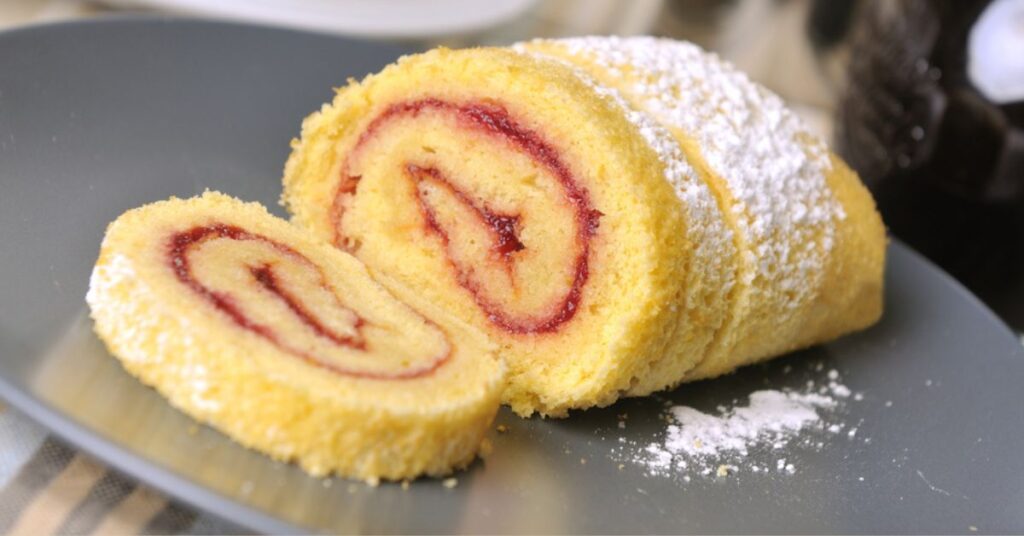 This delightful treat is a typical dessert of the Arezzo province, originally served at weddings and banquets in the countryside. Today, you can find it at local festivals and in the display windows of pastry shops and bakeries throughout Arezzo and its surrounding areas.
Gattò all'Aretina is made up of a rolled sponge cake soaked in Alchermes liqueur (a beloved Tuscan liqueur often used to prepare desserts, with origins dating back to the Medici era) and filled with pastry cream and chocolate cream.
The word "gattò" comes from the French word "gateau," which means "cake." In Tuscany, this sweet roll is also commonly referred to as the "salame del re" or "king's salami".
7. Cenci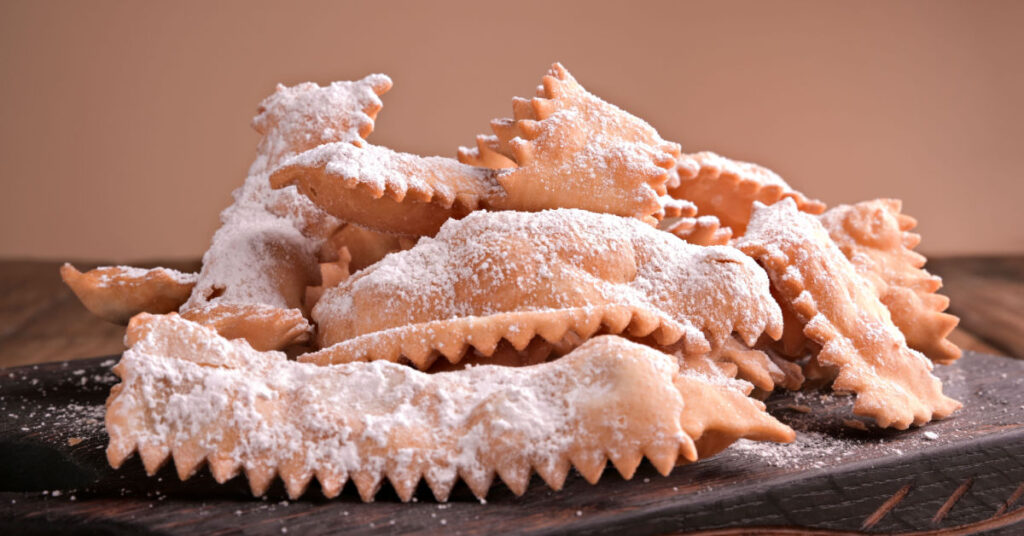 Cenci are delightful fried pastries commonly enjoyed during Carnevale season in Tuscany and beyond. These small treats are made from a simple dough of flour, eggs, sugar, and Vin Santo (a sweet dessert wine), fried until golden, and dusted with powdered sugar.
Cenci has become a symbol of Tuscan culinary tradition, cherished not only in Italy but also around the world for their deliciousness and historical significance.
You can find Cenci during Carnevale festivities in Tuscany, where they are often sold in bakeries, pastry shops, and even at street stalls. They are a delightful indulgence that brings joy and a touch of sweetness to the festive atmosphere.
8. Torta di Riso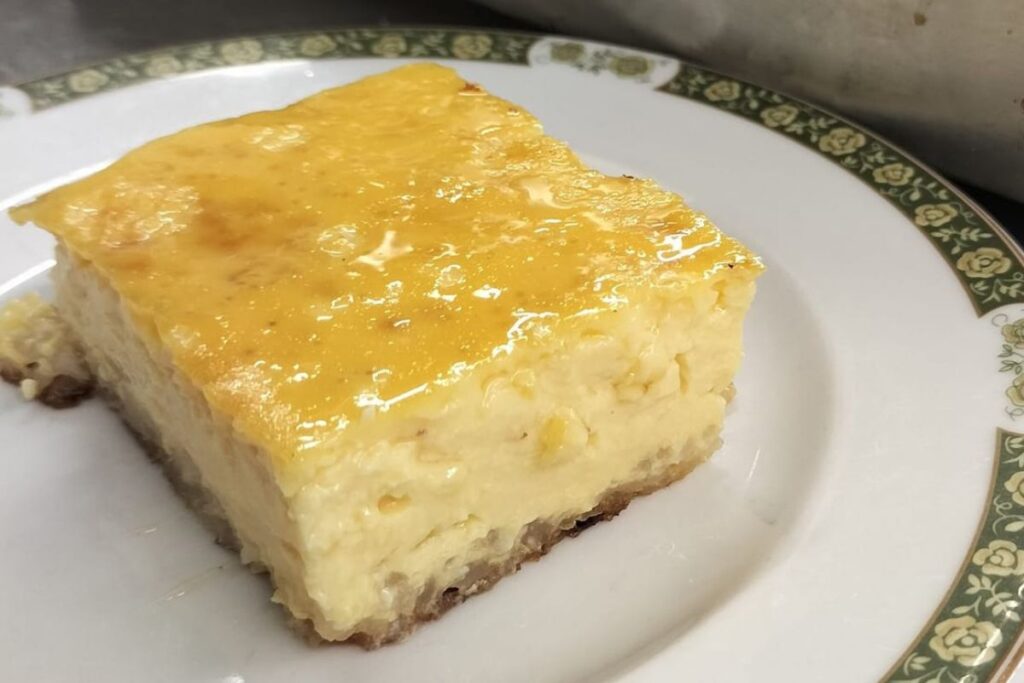 Torta di Riso literally means 'Rice Cake', but trust me, it's way more than just that. At its heart, Torta di Riso boasts two distinct layers: the bottom one, packed with rice and the top, a rich egg cream resembling creme caramel. When you bite into it, you're met with a symphony of textures – the gentle bite of rice beneath a soft, creamy layer.
It's not only a star during Easter meals but also shines during other spring celebrations like April 25th and May 1st. But if you're yearning for a slice outside of these dates, you're in luck. Many local trattorias, bakeries, and even some bars serve it, given its popularity.
9. Cantucci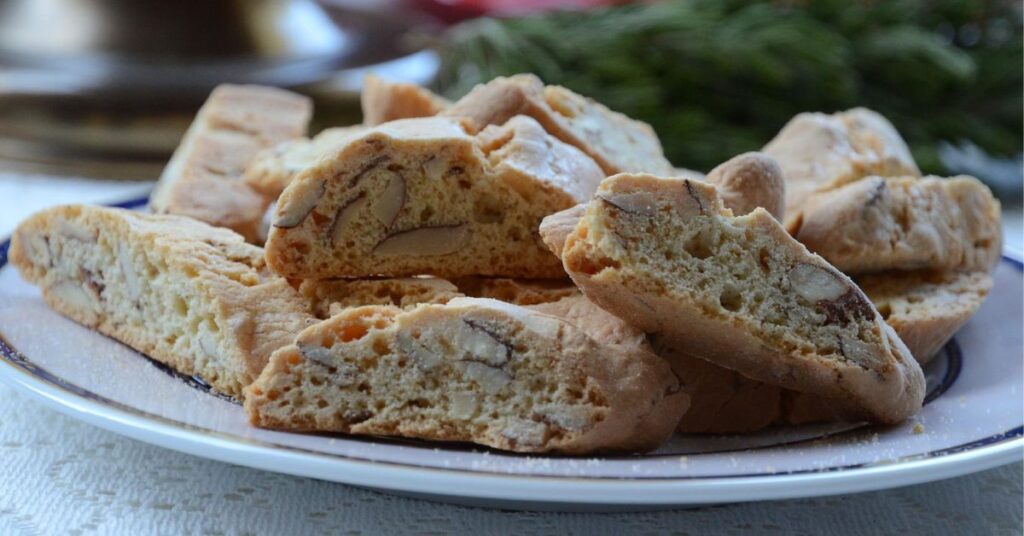 These biscuits are simple yet unique. They're made of flour, sugar, eggs, butter, and lots of almonds – not toasted or peeled. The result is a biscuit that's crisp, slightly dry, but not too hard, crumbly, and oh-so-aromatic.
You see, "cantuccio" stems from the Latin "cantellus" meaning "piece" or "slice," describing how they're prepared. After baking, the dough is sliced diagonally into individual biscuits. This tradition dates back to Roman soldiers, who would slice and re-bake their bread to make it last longer.
If you're in Tuscany, particularly Prato around the holiday season, you'll find Cantucci everywhere – from local bakeries to fancy restaurants. Nowhere will you find a biscuit that encapsulates the region's flavor so well.
10. Torta coi Bischeri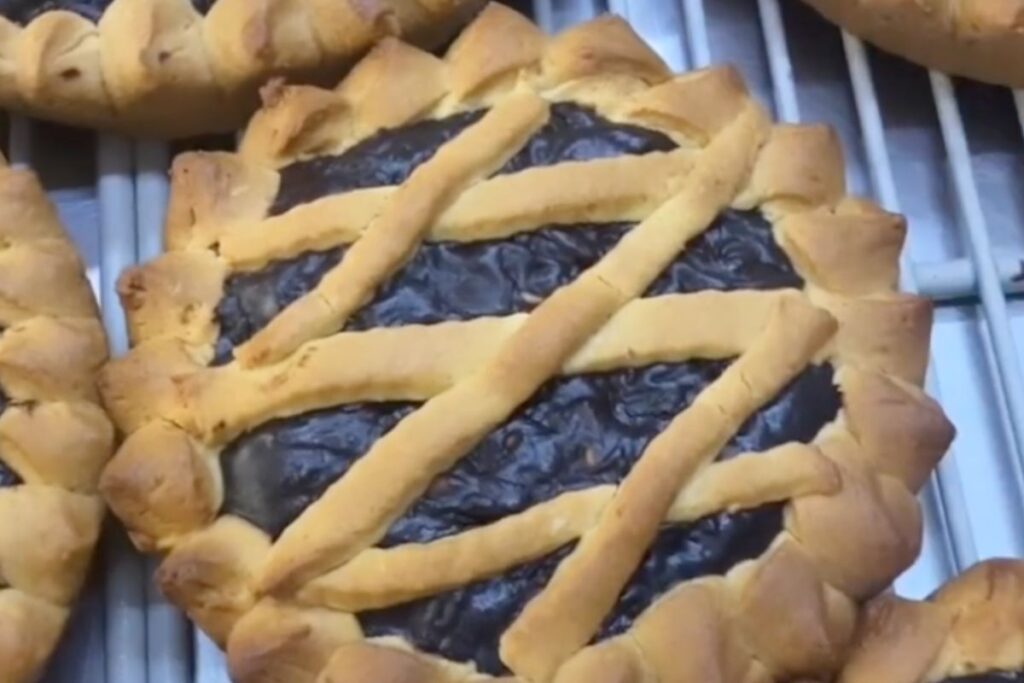 Another traditional dessert that you shouldn't miss: bischeri cake. This ancient sweet treat is still prepared on special occasions in the Pisa area. It's a homemade dessert made with dark chocolate, rice, cocoa, raisins, candied fruit, and pine nuts, enclosed in a golden crust and decorated with "bischeri" or beaks, as if they were the delicious merlons of a medieval castle.
Torta coi bischeri is a dessert made with a combination of different ingredients that give it a unique flavor. The dark chocolate and cocoa give it a rich, intense flavor, while the rice, raisins, and candied fruit add texture and sweetness. The pine nuts, on the other hand, give the dessert a slightly nutty flavor and a crunchy texture. All these flavors come together perfectly in the crumbly, buttery shortcrust pastry that encases the filling.
READ ALSO: here about Pisa culinary tradition
11. Ricciarelli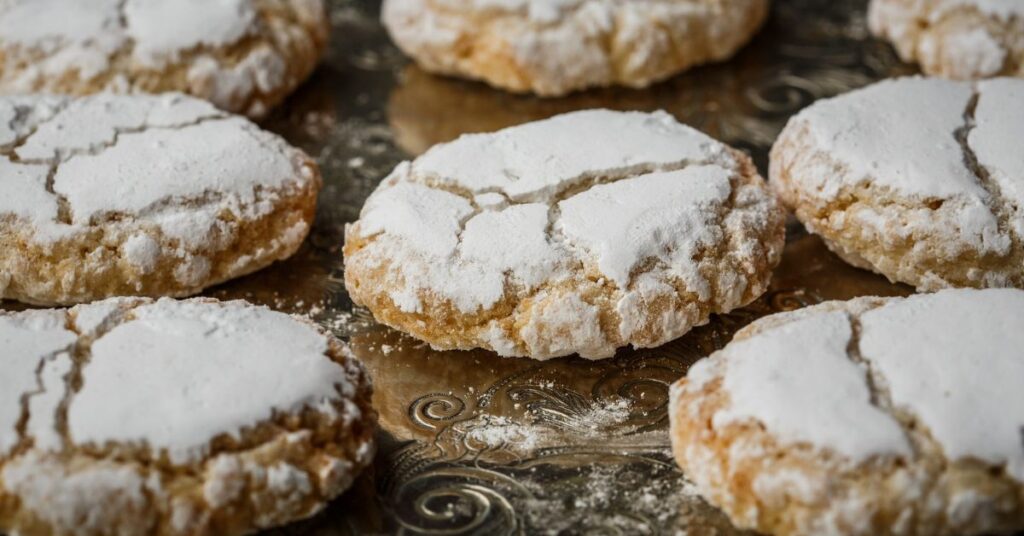 These sweet almond cookies are a staple on Tuscan Christmas tables. Originating from Siena, they're thought to have been inspired by the sultan's curled beards, brought back from the Crusades by Ricciardetto della Gherardesca in the 14th century.
Made from almond paste, sugar, honey, and egg whites, they're lightly crisp on the outside, but the inside? It's a different story – soft, moist, and rich almond flavor.
You can find them in almost any pasticceria (pastry shop) around Siena, you'll also notice them popping up around the Christmas season in food markets and traditional Christmas fairs.
READ ALSO: here is the unique culinary wealth of Siena
12. Pesche di Prato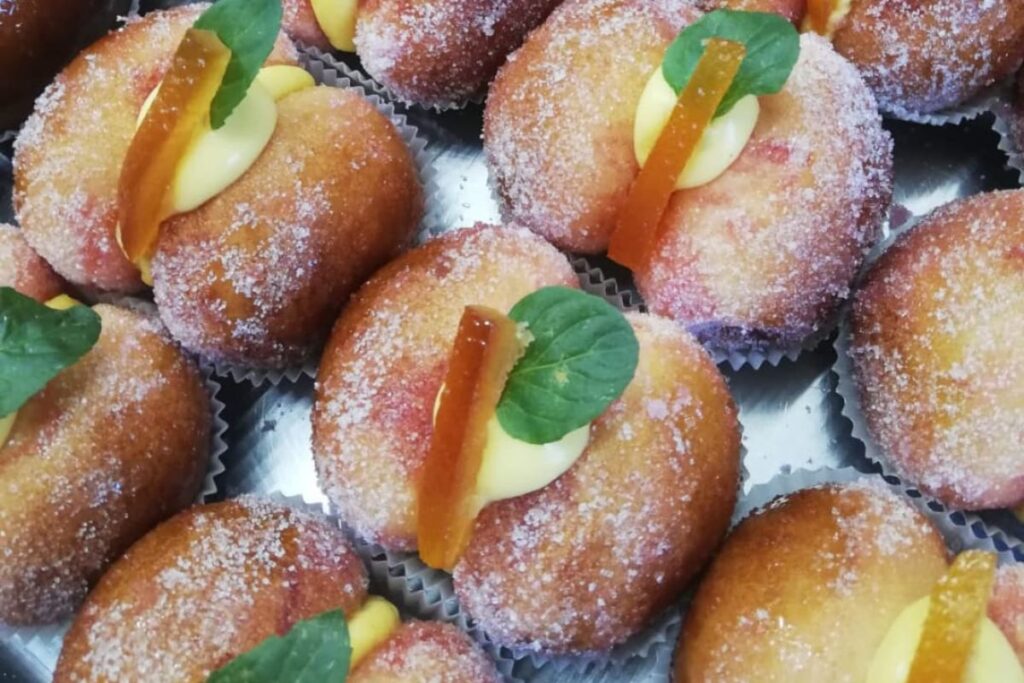 I've got a sweet treat you need to try: Pesche di Prato, or Prato peaches, is a typical Tuscan dessert that you can find in the area between Prato and Florence. Now, don't let the name fool you, they're not actually made with peaches. Instead, they're named after their shape, which resembles a peach.
Pesche di Prato are made up of two soft brioche pastry halves that are filled with either cream or, alternatively, chocolate. The brioche pastry is soaked in Alkermes: another famous Tuscan product of medieval origin, a liqueur that gives the treats their signature pinkish color, much like that of a peach.
Legend has it that Pesche di Prato originated during the celebrations for the proclamation of Italian Unification when a Prato chef presented them, winning the appreciation of everyone. Since then, they have become part of the culinary specialties of Prato, alongside the famous cantucci biscuit.
READ ALSO: here you will find the culinary offer of the Prato cuisine
13. Panforte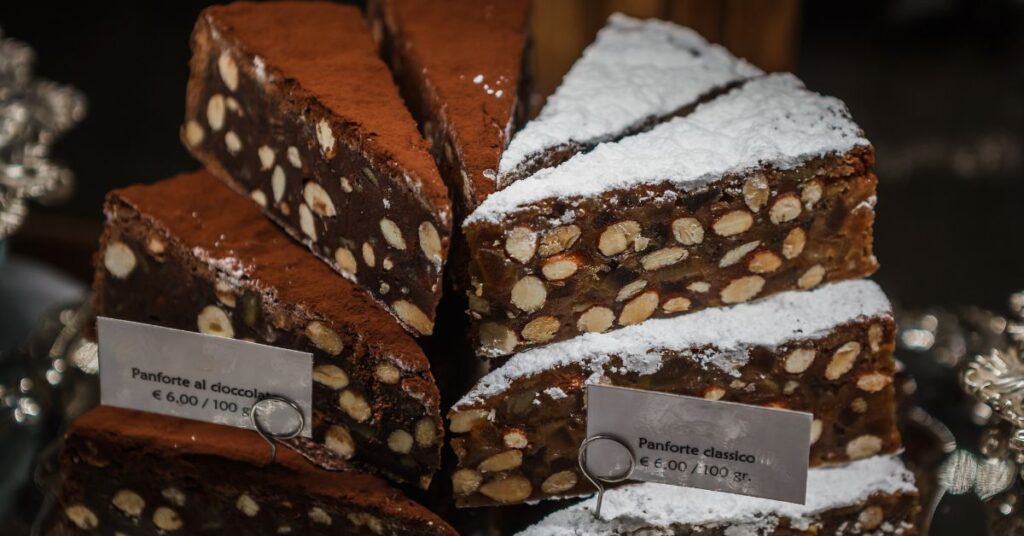 Let me introduce you to Panforte di Siena, one of the most delightful Tuscan treats you've got to try around the holiday season. Originating from the city of Siena, it's a dessert with an old-world charm, dating back to the Middle Ages.
Panforte, which literally translates to "strong bread", ain't bread at all. It's a dense, rich, and sweet confection packed with dried and candied fruits, honey, and a blend of spices. It's this mix that gives it an inviting aroma and a unique, sweet taste with a lingering hint of candied fruit, almonds, and spices. Definitely a flavor explosion!
Panforte is deeply rooted in Tuscan tradition, particularly around Christmas. It's an essential part of holiday celebrations, shared with family and friends.
14. Schiacciata alla Fiorentina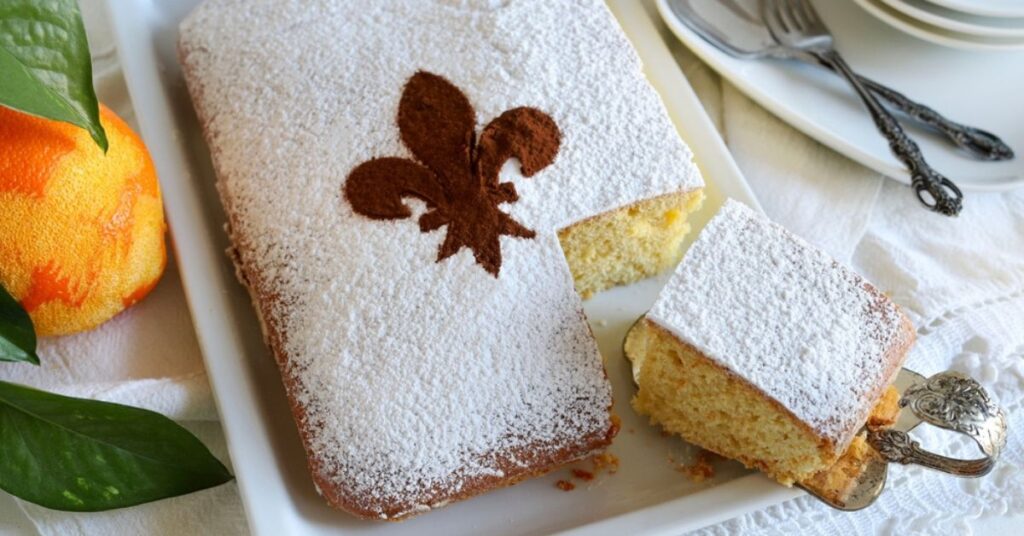 Schiacciata alla Fiorentina is one of the most typical Carnival desserts from the city of Florence. It's a simple yet delicious rectangular and low cake that's soft and fragrant, topped with the traditional "Giglio" symbol (a Lily flower).
With its double leavening, which ensures its softness, Schiacciata alla Fiorentina is fluffy, fragrant, and irresistible. To flavor the Schiacciata Fiorentina and give it its classic colour, orange zest and juice are used, but many also add a pinch of saffron which gives the dessert a more decisive shade and flavor!
You can find Schiacciata alla Fiorentina in many bakeries and pastry shops in Florence. It's a popular dessert that locals enjoy year-round, but it's especially prominent during the Carnival season, usually in February. You'll find it during this time in various festivities and events celebrating Carnival.
READ ALSO: the many traditional foods of the city of Florence
15. Torta Mantovana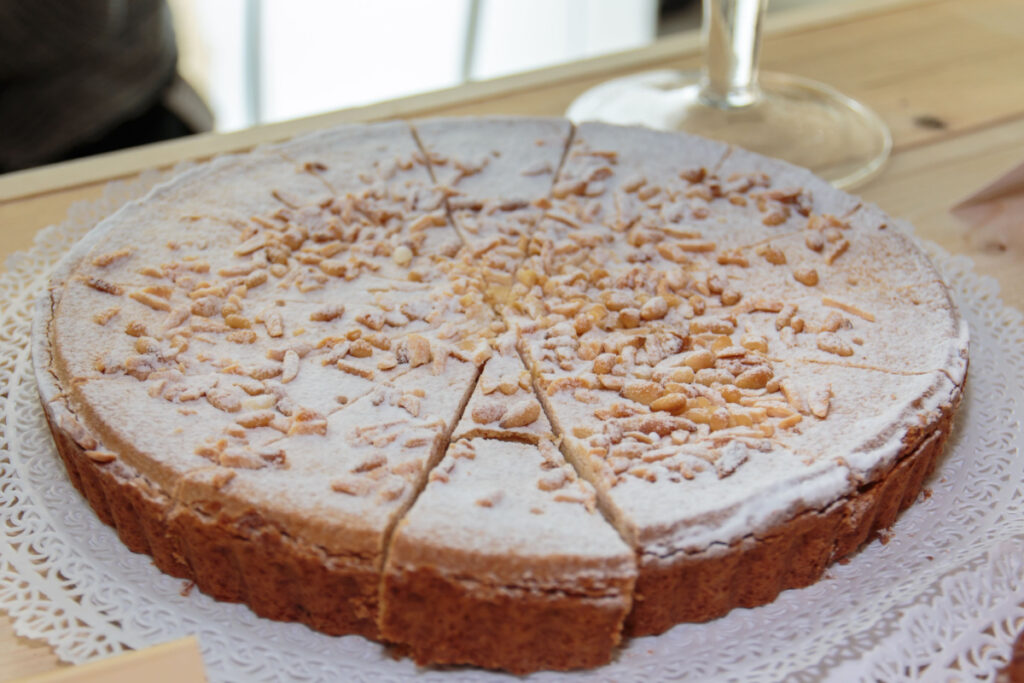 The Torta Mantovana is a delightful dessert that, despite its name suggesting a link to Mantua in Northern Italy, is a cherished staple throughout Tuscany. It's a soft, round cake, simple yet intensely flavored. At its heart are ingredients familiar in any Italian kitchen: eggs, sugar, flour, butter, lemon zest or orange essence, and almonds—though in some areas, you'll find it topped with pine nuts instead.
You can find this delectable treat in bakeries and pasticcerias throughout Tuscany. It is a typical offering for a special breakfast, merenda (the Italian afternoon snack), or a dessert after a meal. Personally, I love enjoying a slice with a mid-afternoon espresso—it's that perfect touch of sweetness, not too overpowering, and it just melts in your mouth, leaving a delightful, buttery aftertaste that pairs beautifully with the coffee's bitterness.
16. Kinzica Pisano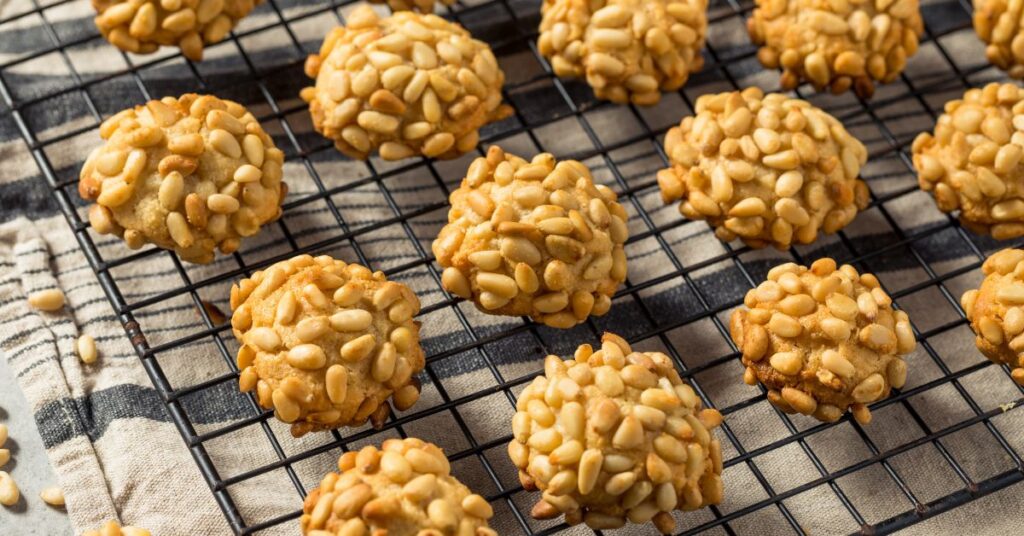 You should definitely try Kinzica Pisano cookie, a typical Pisan pastry made with pine nut dough from San Rossore Park. These pine nuts are obtained from domestic pine trees in the Mediterranean scrubland, giving the pastry a unique flavor and resin aroma.
Kinzica is exceptionally soft and spongy, dusted with powdered sugar, and covered with whole pine nuts on the entire surface.
In Pisa, the name "Kinzica" is very common; it seems to have been the name of a young girl, Kinzica De' Sismondi, who, around the turn of the millennium, sounded the alarm for an attempted invasion of the city by Saracen pirates. This pastry was dedicated to her and also the ancient name of a city district, San Martino.
17. Schiacciata con l'Uva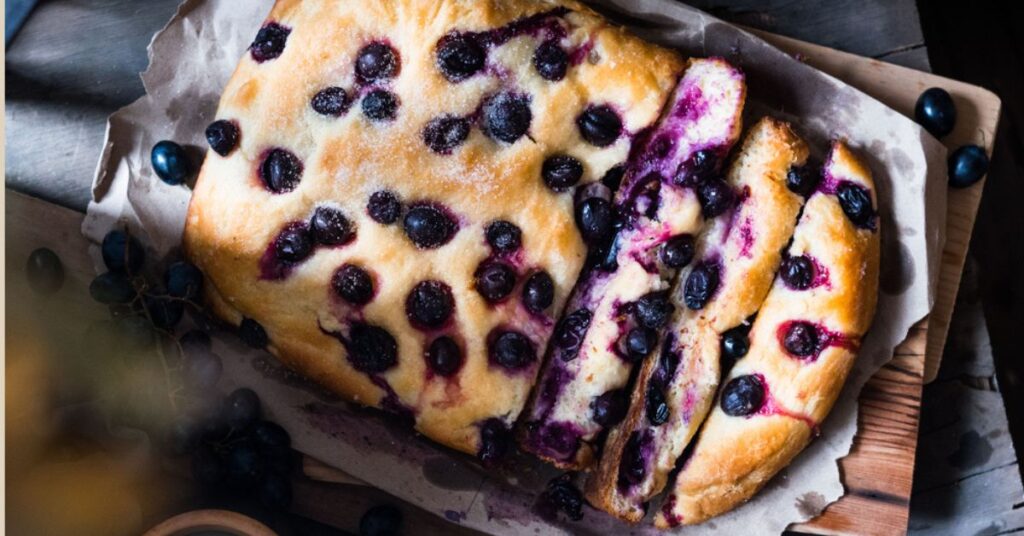 This mouthwatering "cake" is a traditional grape focaccia bread that originated in the Florence province but has become popular throughout Tuscany.
Legend has it that this sweet delight has ancient Etruscan origins, dating back to the 8th century BC. It consists of a simple combination of wheat flour, black grape berries, and a touch of sugar. The dough is enriched with extra virgin olive oil, which gives it a rich flavor.
This delicious treat is typically served chilled, and you can find it in local bakeries, pastry shops, and even at street food stalls. It's a delightful combination of flavors, with the sweetness of the grapes perfectly complementing the soft, slightly savory dough. Make sure to give it a try, and let your taste buds experience the authentic flavors of Tuscany!
18. Ricotta Ubriaca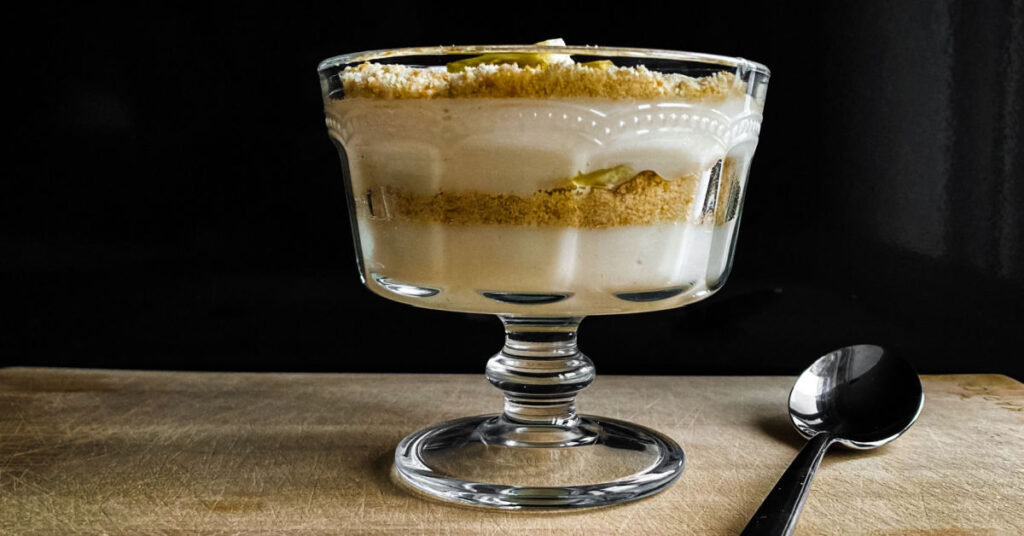 Originating from Livorno, it's an incredibly simple dessert that's been around for ages, born out of, guess what, humble ingredients.
In Italian, 'Ubriaca' means 'drunk,' and let me tell you, this dish lives up to its name with a delightful boozy twist! The Ricotta Ubriaca is primarily made from ricotta cheese, sugar, and most importantly, a generous pour of Marsala wine. Some variations swap out the Marsala for cognac, Vinsanto, or even red Vermouth.
It's a dessert now, but once upon a time, it was a precious second course meal. Even today, its unique, rich taste is undeniably mouthwatering. Imagine a creamy, sweet ricotta cream, enhanced by the warm and complex notes of Marsala.
19. Frittelle di Riso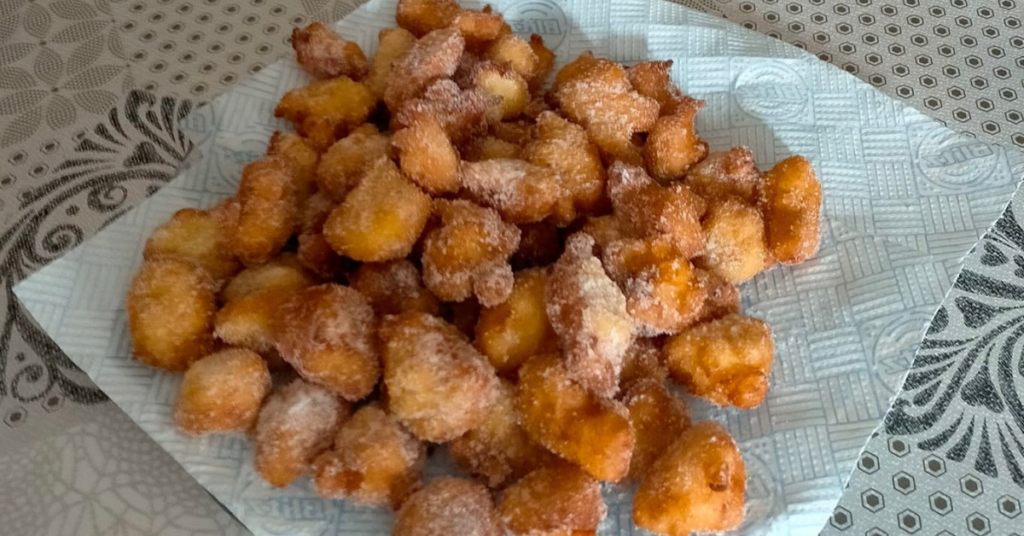 Frittelle di Riso or Rice Fritters, is a popular sweet street food or dessert enjoyed during festive occasions in Tuscany. Originating from the Renaissance period, these fried delights hold a special place in the hearts of locals and top-notch chefs alike.
The preparation involves cooking rice in a mixture of water and milk, with a touch of vanilla and orange zest. Once the rice is cooked and cooled, it is combined with eggs, and a sprinkle of flour. The mixture is then shaped into rounds or desired forms before being deep-fried in sunflower oil until golden and crispy.
These fritters are traditionally enjoyed during the festivities of San Giuseppe, a celebration honoring fathers in Tuscany, but you can find them year-round in local pastry shops.
20. Scendiletto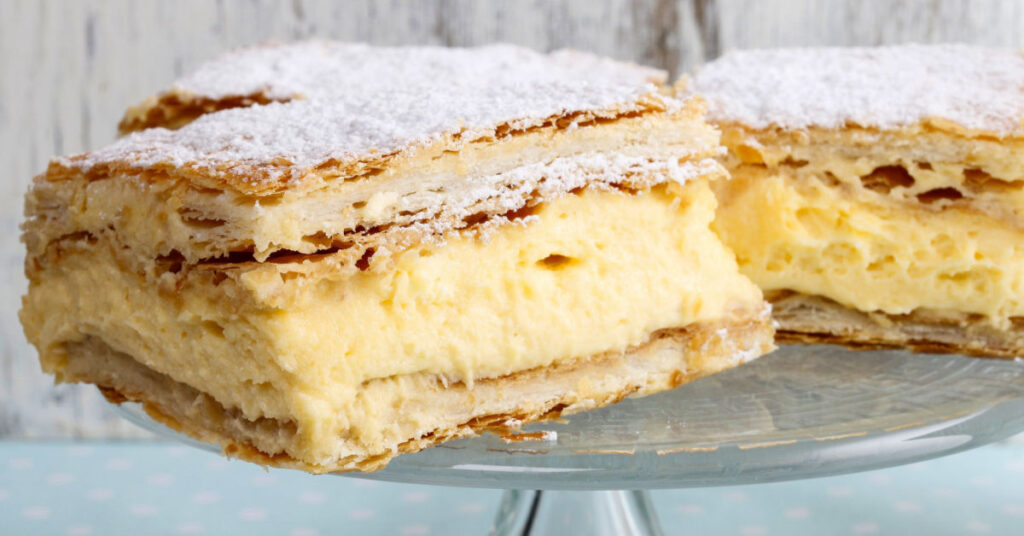 The "Scendiletto" cake is a typical Tuscan dessert with a name that has two possible origins. One interpretation relates it to the carpet placed at the foot of the bed or the woman's dressing gown, both known as "scendiletto." Or another interpretation: the deliciousness of this pastry with puff pastry and pastry cream is a great reason to get out of bed.
This dessert is a delightful treat, perfect for indulging your sweet tooth. Its creamy and flaky texture, combined with the delicate sweetness of the pastry cream, creates a heavenly experience. You can find Scendiletto cake in traditional bakeries, pastry shops, and even some restaurants throughout Tuscany.
21. Cavallucci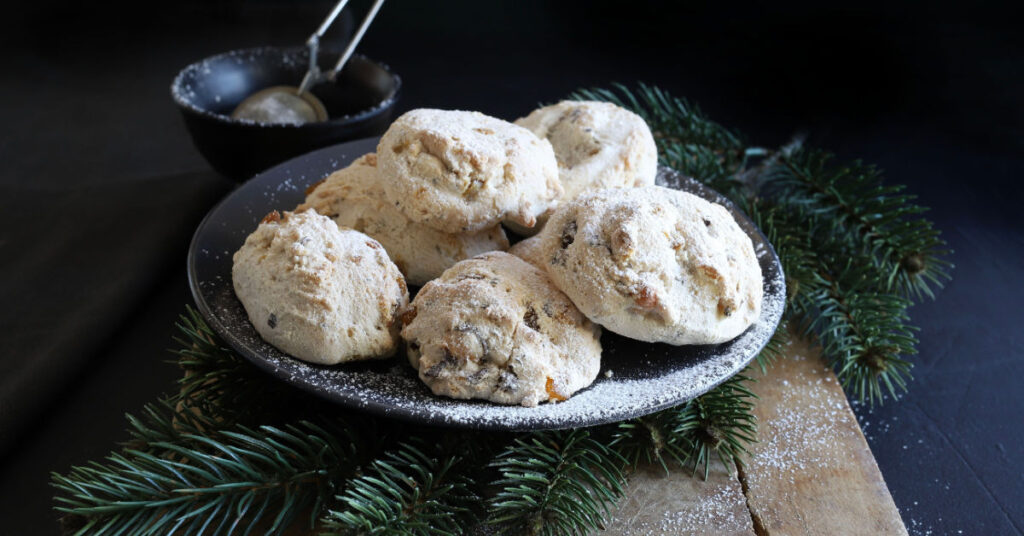 For dessert lovers touring Grosseto, the Cavallucci di Massa Marittima is a must-try treat. These large, irregular-shaped cookies have a unique, spongy yet compact texture that sets them apart. Made with walnuts, anise, and candied fruit, each bite is a wonderful harmony of flavors. But be warned, these cookies are quite firm, so it's customary to dip them into sweet wines like Aleatico, Passito, or Vin Santo – it's an Italian way to make dessert even more indulgent!
Interestingly, Cavallucci translates to "little horses," a nod to their history. These cookies were a staple among "cavallai," the individuals who changed horses at traveler's post stations. These hardy treats provided sustenance and comfort on long journeys.
Today, Cavallucci can be found in local bakeries and traditional food markets in Massa Marittima, a charming town within Grosseto. And around holiday times, don't be surprised if you're gifted a few as they are often shared as festive presents.
22. Crostata con Marmellata di Susine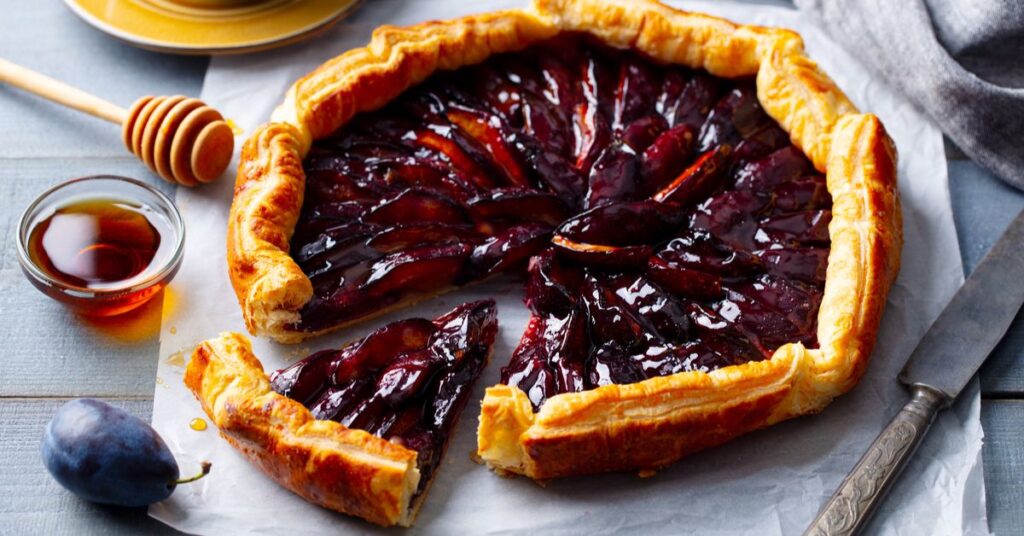 This is a crostata with plum jam. Crostata is a classic Italian dessert, similar to a tart or pie, it consists of a buttery shortcrust pastry filled with a sweet plum jam. In Tuscany especially in Montepulciano, plums are called "sucine" or "susine" and are the star ingredient in this delightful crostata.
The combination of the tangy plums and the sweet pastry creates a perfect harmony of flavors. When you take a bite, you'll experience the rich buttery crust giving way to the luscious, fruity plum jam. It's a burst of sweetness with a hint of tartness that will satisfy your sweet tooth.
23. Bombolone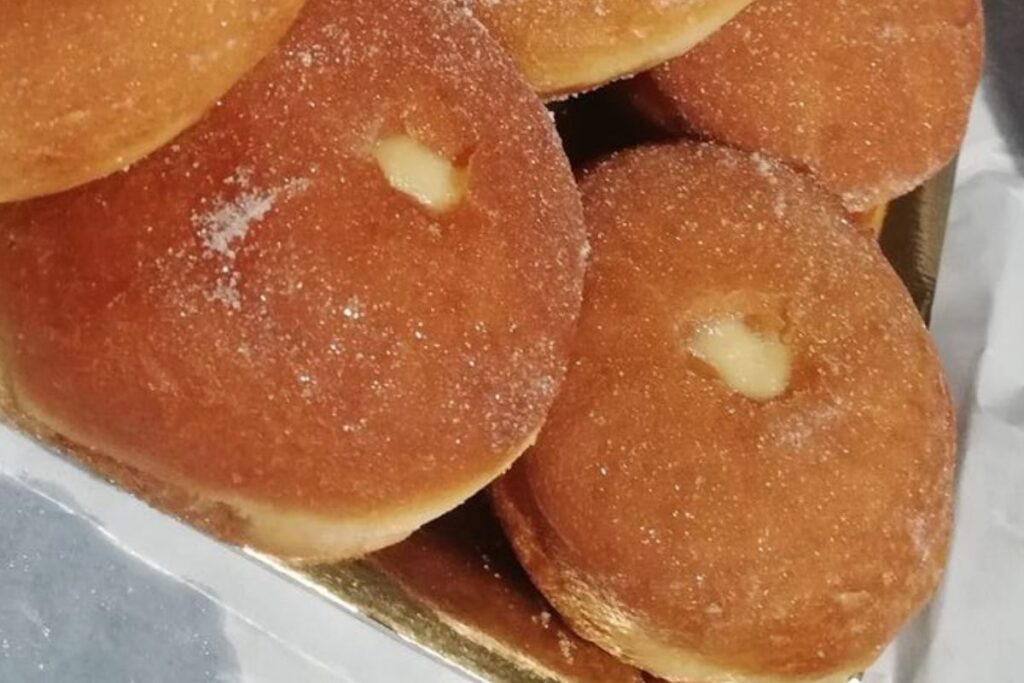 Let me tell you now about one of the Tuscan sweets that are part of my childhood but also of my nights as a teenager since it is customary to eat it even after returning from disco evenings: the Bombolone. This fried doughnut-like pastry is a favorite among locals and tourists alike.
While many doughnuts include eggs and fillings like jam or custard, the Tuscan Bombolone traditionally keeps it empty inside, although you may find some filled with custard (my personal favorite!).
Instead of eggs, a generous helping of mashed potatoes is mixed into the dough, providing a soft, melt-in-your-mouth texture. Once the dough is shaped, it's deep-fried to a perfect golden brown in moderately hot oil. A sprinkle of sugar on top is the cherry on the cake, or should I say, the Bombolone!
24. Brigidini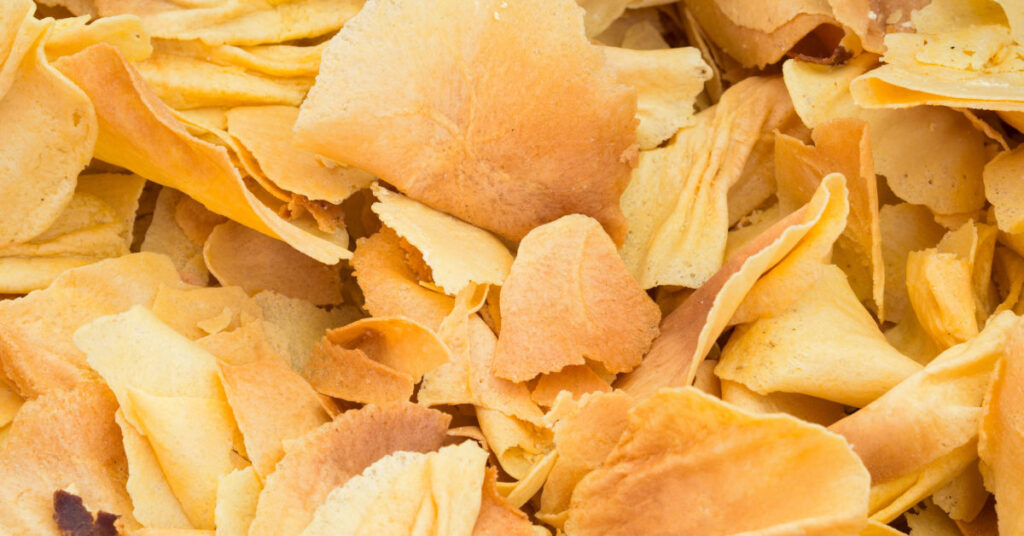 In Tuscany you should taste Brigidini, these guys are a type of wafer-thin cookie, irregularly shaped and slightly curved, a heavenly sweet snack with an invitingly warm, golden hue.
Made from a simple combination of sugar, eggs, and flour, what really sets Brigidini apart is their signature taste of anise. This gives them a unique, subtly sweet, and slightly licorice-like flavor. I'm telling you, these crisp, yet delicate cookies will just melt in your mouth!
As you stroll around the local fairs and markets, you're likely to spot them in tall, thin bags, for this reason, they are the perfect sweet street food for those who love walking and nibbling.
READ ALSO: the complete list of Tuscan Street Food that you cannot miss
25. Schiaccia Briaca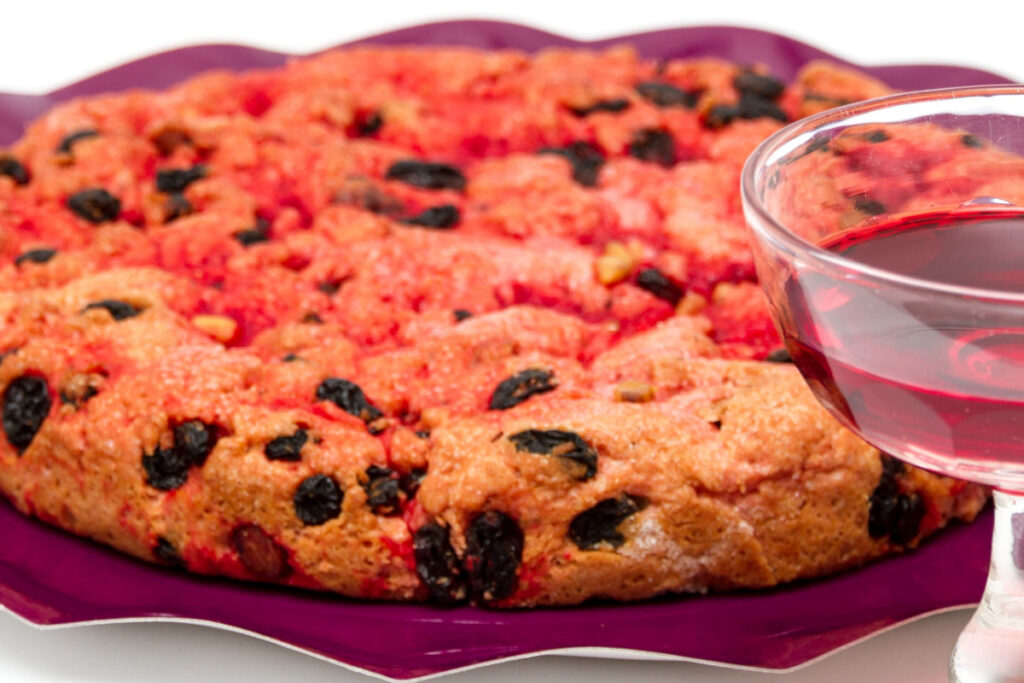 Schiaccia Briaca is a dessert from the Isle of Elba in Tuscany. Its name translates to "drunken flatbread", which hints at its unique twist – it's made with wine! Imagine a soft, slightly chewy cake, rich with flavors of the Mediterranean.
Its main ingredients are pine nuts and raisins, which give it a delightful sweetness and texture. Historically, it was made without eggs and its recipe has roots tracing back to the 13th century.
Now, here's where it gets its 'drunken' name: originally alcohol-free, over time the recipe evolved to include Aleatico di Portoferraio, a famous Elban dessert wine, and Alchermes, a bright red liqueur, which gives the cake its distinctive reddish hue. These ingredients not only help preserve the dessert but also add a deep, aromatic flavor that's absolutely unforgettable.
26. Pan di Ramerino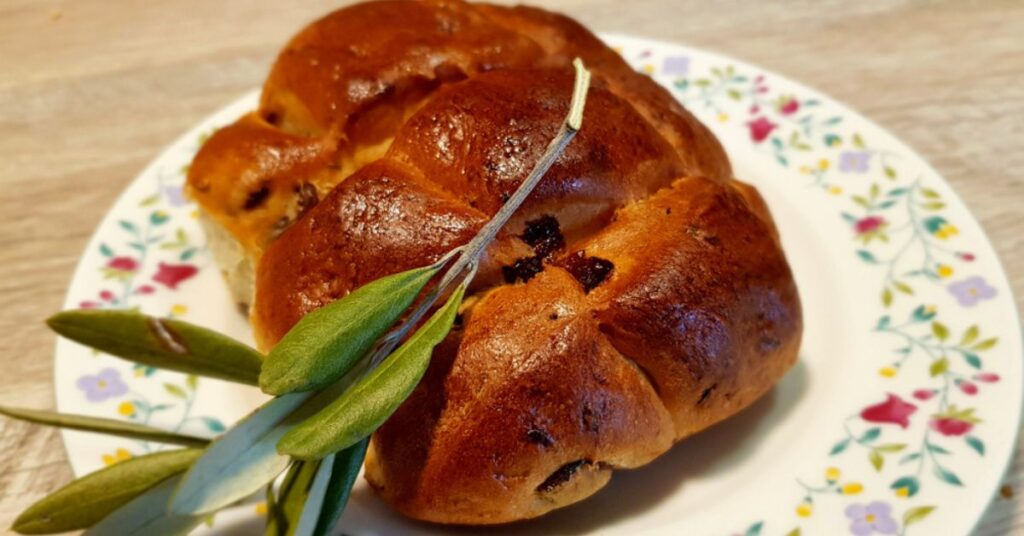 Pan di Ramerino is a bread roll enriched with a hint of sugar, raisins, extra virgin olive oil, and rosemary.
In Tuscany, it is called "ramerino," and it belongs to the tradition of Tuscan sweet bread known as "pandolci." These bread rolls were traditionally made in spring, especially leading up to Easter, and have been mentioned since medieval times.
While it used to be consumed on Holy Thursday, nowadays you can find it available for a much longer period, with some bakeries offering it year-round.
27. Puppe di Monaca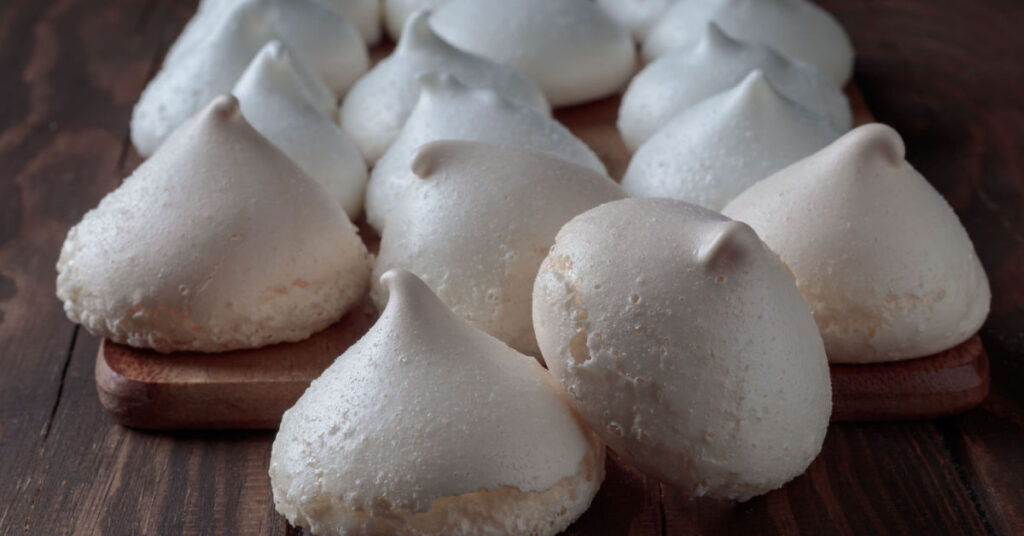 Puppe di Monaca in Prato are essentially meringues. But do you know why they're called "Nun's Dolls"? Well, the shape of these sweet treats resembles a female breast, and their white color matches the attire of nuns.
These sweet delights are part of the pastry tradition in Prato. You can find them in local bakeries or pastry shops throughout the year.
28. Corolli della Sposa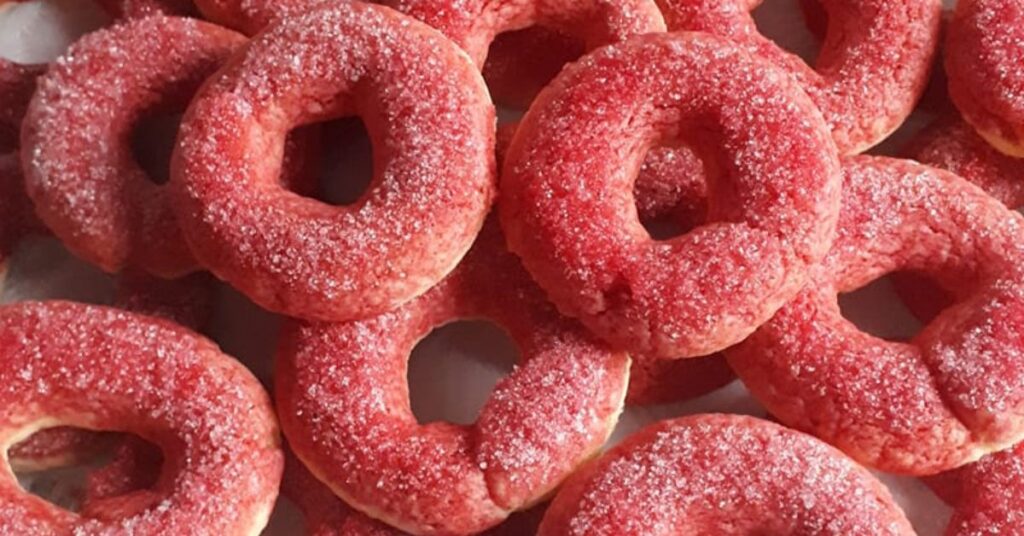 The Corolli della Sposa are traditional Tuscan cookies, originally prepared for weddings to celebrate the big day, they are a perfect dessert or snack, taking the form of small doughnut-like rings.
After baking, they are dipped in Alchermes, a low-alcohol, ruby-red liqueur that has been made in Florence since the 15th century, and then rolled in sugar. This gives them their classic bright pink color and signature sweetness.
Biting into a Corollo is like tasting a piece of Tuscan history—sweet, with a hint of spice from the Alchermes, and a soft, cakey texture. They're perfect with a glass of Vin Santo after dinner, continuing the Italian habit of ending a meal on a sweet, relaxed note.
You can typically find these cookies in pasticcerie (pastry shops) throughout Tuscany, especially in Florence. They aren't a daily treat, but they do make special appearances at weddings and during certain festivals.
29. Spongata della Lunigiana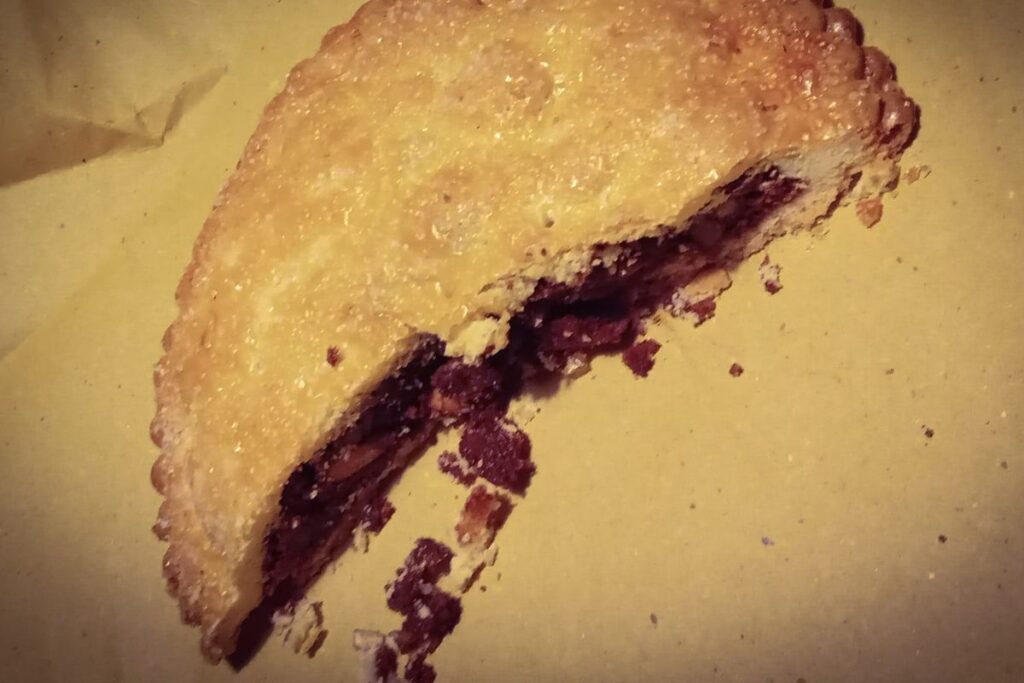 This round, pink-tinged cake has a luscious filling made of honey, bread, dried fruit, aromatic herbs, and spices.
Spongata cake has two layers of dough encasing the filling, forming a unique concoction that's available throughout the year. There's history in every bite – back in the early 19th century, young men from Pontremoli would traditionally gift Spongata to their sweethearts during Carnival.
This sweet delight starts with a dough made of flour, wine, butter, oil, and sugar. This dough is rolled out into a disc and placed on a baking tray, where it meets the filling. Another dough disc is then placed on top, with the edges crimped together and the top punctured with a fork for ventilation. It's then baked for just under 20 minutes, keeping the crust soft.
The filling itself is a marvel – honey boiled with white wine, dried bread, nutmeg, pepper, and cinnamon. This is mixed with crushed almonds, walnuts, and hazelnuts. Once off the heat, it's combined with liqueur, candied peel, raisins, and whole pine nuts, and left to rest for a day in a warm place. The result is a cake with a soft crust and a sweet and spicy filling that's truly delightful.
30. Scole Pistoiesi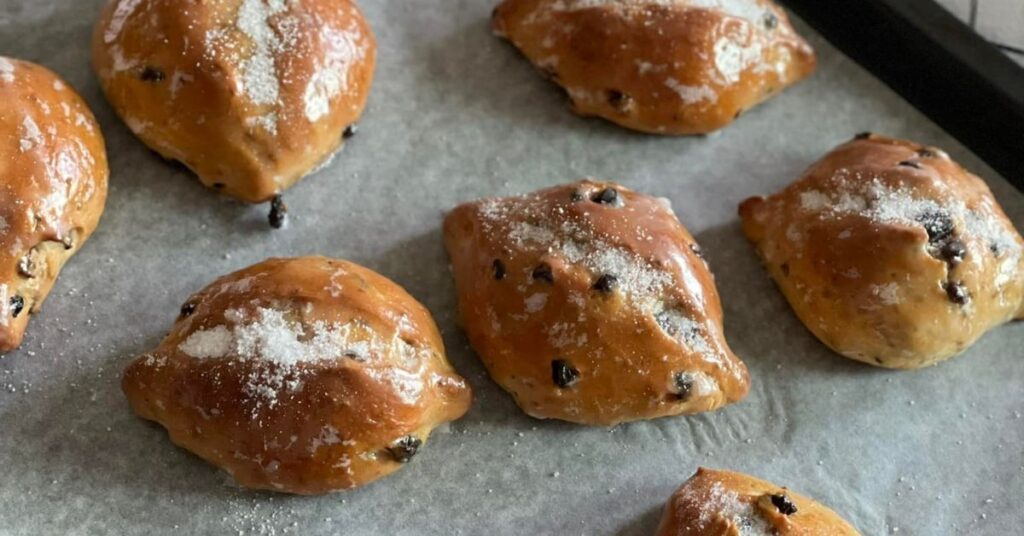 Scole Pistoiesi is a charming delicacy from the area around Pistoia, typically enjoyed during the Lenten season. They're semi-sweet buns, reminiscent of a time when bread was baked in wood-fired ovens. In the old days, village women would bake bread early in the morning, each bringing her own dough to a communal oven.
Given the ovens' unpredictable temperatures, they'd break off little bits of bread dough to test the heat. These test pieces, slathered with olive oil and sprinkled with a touch of salt, evolved into what we now know as Scole.
During the Easter period in Pistoia, it was customary to add anise and salt to bread—a nod to the religious symbolism of "grains of wisdom". So, imagine biting into a slightly sweet bun, with the gentle hint of anise complemented by the savoriness of salt. It's a perfect balance of flavors!
31. Torta della Nonna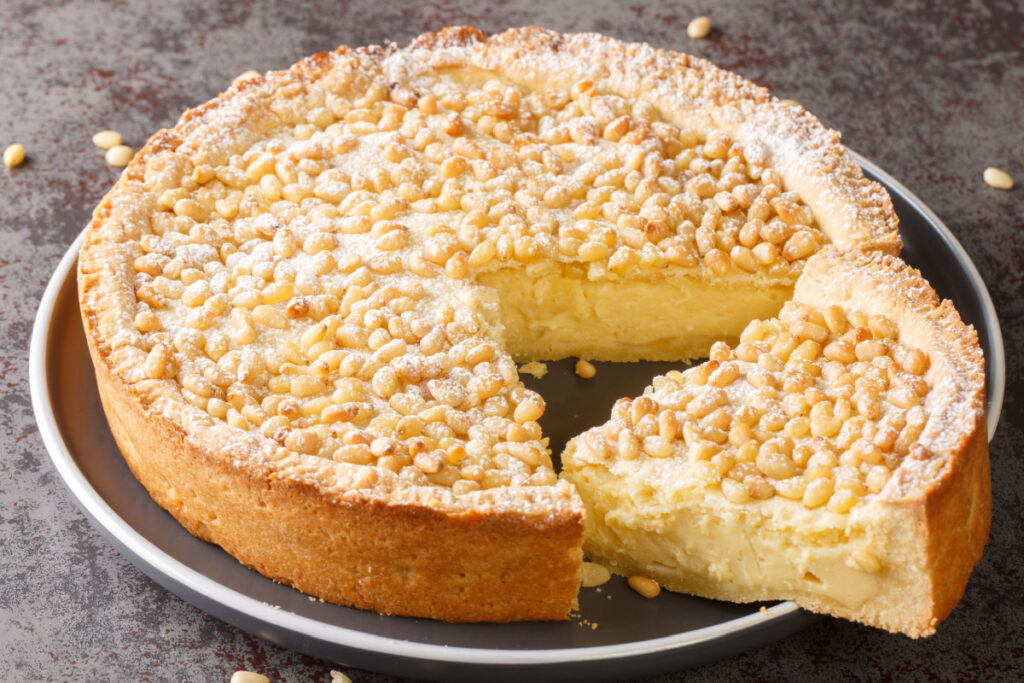 Torta della Nonna, or "Grandma's Cake," is a beloved Tuscan dessert, bringing together the simple charm of home cooking and the sweetness of a grandmother's love. Imagine a tart but with a softer, more delicate pastry crust. The crust, made without yeast, is tender and slightly crumbly, thanks to the addition of an extra egg yolk.
Inside, you'll find not the typical custard, but a softer, creamier version that's rich yet gentle on the palate. It's made from milk, sugar, and egg yolks, flavored with a hint of lemon zest. The whole dessert is topped off with a layer of pine nuts and a dusting of powdered sugar, adding a delightful crunch and sweetness to each bite.
Torta della Nonna doesn't need a special occasion; it's a year-round treat. However, it feels extra special when shared during family gatherings, mimicking the warm and comforting presence of a doting nonna (grandmother).