Goose meat may not be the first thing that springs to mind when you think of Italian cuisine, but you might be surprised at how this avian delight has carved out its own niche in Italy's gastronomic landscape.
So, do Italians eat goose meat?
Yes, but it's more of a regional specialty in particular festivities than a nationwide restaurant staple. If you're looking to broaden your palate, a trip to Northern Italy might just be your ticket to a delicious goose roast or stew.
The feast of San Martino (Saint Martin), celebrated on November 11th, is a tradition in Italy that marks the end of the harvest season and the beginning of winter. Particularly in the northern regions, it is customary to have a dinner featuring goose meat.
Typical Italian Dishes with Goose
Maccheroni all'Ocio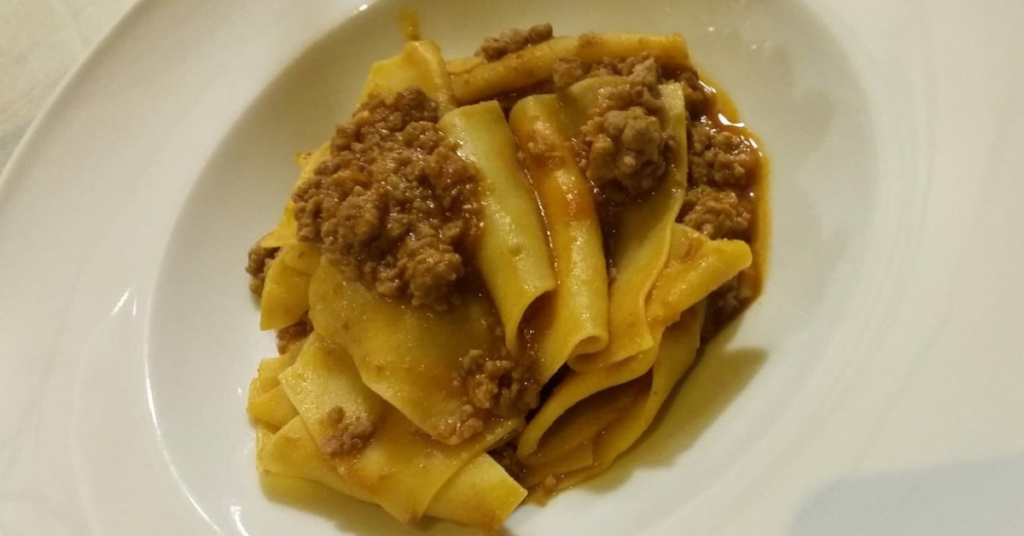 In Arezzo, Tuscany, "Maccheroni all'Ocio" is a unique pasta dish featuring large pasta squares and a robust local goose sauce. "Ocio" refers to a gander, making this dish a true goose specialty.
Collo Ripieno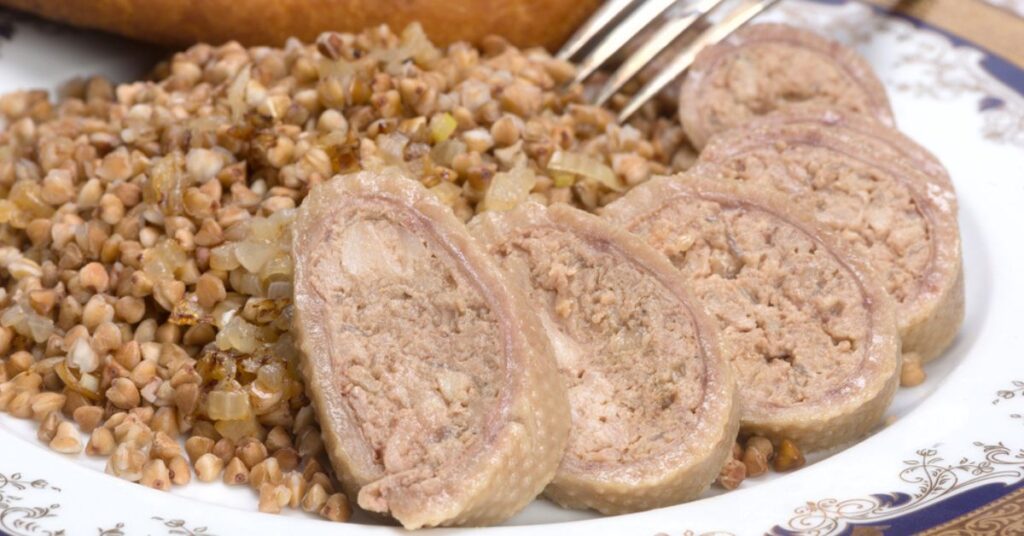 Collo ripieno in English means "stuffed neck," and it's a savory dish typically made from goose or chicken neck. It's a testament to Italian resourcefulness, transforming a humble ingredient into a culinary star.
Why Goose Meat Is Not So Popular in Italy?
Though goose meat is rich and flavorful, it's far from a staple in Italian kitchens. There are several reasons for this:
Social Stigma and Lack of Written Recipes: Historically, goose meat was primarily consumed by the lower classes as a subsistence food. This social context affected its culinary destiny, as goose meat lacked a strong presence in written recipes or culinary documentation. Over the years and with changing dietary habits, it has gradually faded from the Italian food scene.
High Cost: Raising geese today can be more expensive than raising other poultry, and as a result, goose meat usually comes with a steeper price tag.
Availability: Compared to other meats like chicken or pork, goose is not as widely available in markets or butcheries.
Strong Flavor: The strong, gamey flavor of goose can be polarizing. While some enjoy its distinct taste, others prefer milder options.
The northern regions of Italy have always excelled in goose breeding and continue to hold the record today. It appears that the popularity of goose meat originated from the ancient Jewish communities settled in the area, who needed an alternative to pork products due to religious prohibitions.
Additional Intriguing Facts About Goose in Italian Cuisine
Is goose a common dish in Italy?
Goose is not as commonly consumed in Italy as other meats like chicken, pork, or beef. However, in certain regions and for special occasions, it may be featured.
In which regions of Italy is goose popular?
Goose dishes are more common in Northern Italy, particularly in regions like Lombardy and Veneto, where they are often served during festivals and special events.
What are some traditional Italian goose dishes?
"Oca alla milanese" (Milanese-style goose) and "Oca in onto" (goose in its own fat) are among the traditional dishes you might find.
Is goose meat expensive in Italy?
Goose meat can be relatively expensive compared to other meats due to its rarity and the culinary skill needed to prepare it properly.
Is goose eaten during any Italian holidays?
While not as popular as other meats, goose can sometimes be prepared for special occasions like Christmas in certain regions.
Can I find Goose Meet in Italian restaurants?
It's uncommon to find goose on the menu in most mainstream Italian restaurants. However, specialty or regional restaurants may offer it.
Is goose liver (foie gras) popular in Italy?
While foie gras is more commonly associated with French cuisine, in certain parts of Italy, goose liver may also be prepared in a similar fashion.
Do Italians eat goose eggs?
Goose eggs are not commonly consumed in Italy, especially when compared to chicken or duck eggs. However, they may be found in some specialty stores or markets and are occasionally used in regional cuisine for specific recipes.