Do you think Italians' diet is mainly composed of pasta, bread, pizza, and cheese? This is far from the truth! In reality, most people in Italy eat in a very balanced way. Pizza or indulgent first courses are more a weekend cheat meal than an everyday treat.
In Italian cooking, there are a lot of simple recipes made with vegetables and a low-fat protein source, such as salads. Italian love salads, because they are perfect for a quick lunch at the office or for an easy summer dinner. Plus, salads are never boring and you can arrange them with your favorite veggies, seeds, nuts, and meat.
Which ingredients can you usually find in an Italian salad? Do Italians use any kind of dressing? Read on to discover all these curiosities about salads in Italy.
Do Italians eat salad as an appetizer?
No, in Italy salad is considered neither an appetizer nor a first course and usually, it is served as an accompaniment to a second course, as a side dish or in the same plate. For example, when you order a steak in a typical Italian restaurant, they will probably serve you a little green leaf salad too (at most with the addition of a few cherry tomatoes), unless you specifically ask for another side.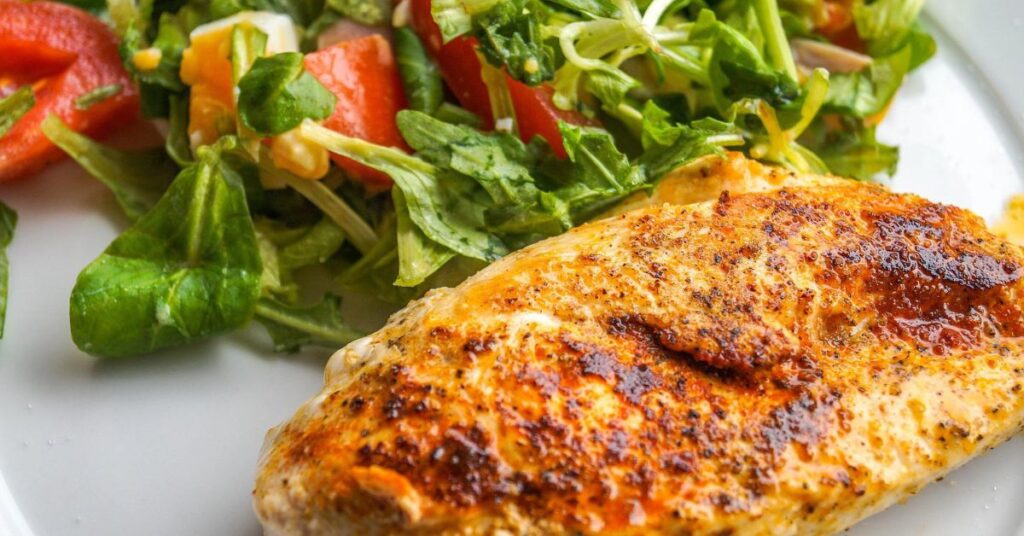 However, a salad can be considered a main dish when it is consumed as the only course of the meal, together with bread or breadsticks. This type of salad is obviously richer in ingredients and in addition to green leafy vegetables, it can contain:
tuna fish;
carrot strips;
mozzarella cheese;
grilled chicken;
black olives;
corn;
sun-dried tomatoes;
bread croutons.
These are some options that you will most commonly find if you order a bowl of mixed salad in a restaurant in Italy.
How is a salad served in Italy?
Italians eat salads both on plates and bowls. When a salad is served as a side at restaurants, it is usually in the same dish as the second course. On the other hand, when you order a mixed salad as the main course of your meal, you will get a large salad in a bowl.
At home, Italians prepare the salad in a big bowl, and from there, each person can serve their own portion. Italians usually cut and assemble the ingredients for a salad (vegetables, tomatoes, olives, etc.) on a chopping board. This way, once you've served your portion of salad on your plate, you can eat it with just a fork. 
Do Italians eat salad dressing?
No, in Italy dressings are not common. You can find some salad dressings in supermarkets, but in general, they don't meet Italians' tastes. We generally season our salad with oil, salt, and lemon or vinegar.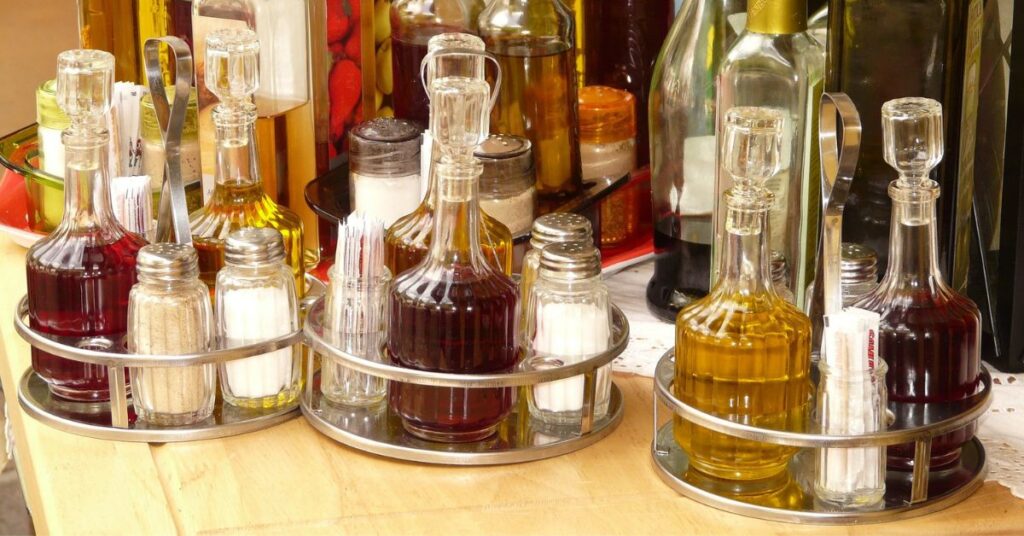 Some people love using vinaigrette, which is a mixture of oil, salt, and vinegar. There are several variations of the vinaigrette and the most particular one has mustard added.
In general, when you ask for salad in a restaurant in Italy it is served plain and at your table, you can find oil, vinegar, salt, and pepper to season it, according to your taste. If the salad is served with a dressing or with a particular vinaigrette, it is usually stated on the menu.
Do Italians eat salad kits at home?
Although salad kits are very common in Italy, people don't usually eat them at home and they prefer to make their salad from scratch. Salad kits are a good option for a lunch break at school, at work or during a trip. 
Which vegetables are salads made in Italy?
Certainly, green leafy vegetables are the basis of any salad. Iceberg lettuce is Italians' favorite salad: Italians consume almost 12 thousand tons per year, followed by baby lettuce and rocket. These data were reported from a 2018 marketing research by Bonduelle, a leading company in the production of packaged salad in Italy.
Cherry tomatoes, carrots, artichokes, and green beans are other vegetables that Italians love putting in their salads.  
Do Italians eat pasta and salad?
Yes, they do. Italians definitely eat pasta and then salad during the same meal but they won't ever combine these two foods together.
Italian salads are colorful, tasty and incredibly low in calories because they are not served with tons of dressing. If you are in Italy and want to recover between a plate of lasagna and a pizza, don't be afraid to order a mixed salad at the restaurant. You will be pleasantly surprised!
Do Italian bread with salad?
Yes, when you eat a salad in Italy, whether it is in a restaurant or at home, there is never a shortage of bread. Whether it is soft bread with a crunchy crust, bread sticks, or another type of bread, it is a classic accompaniment.
Does Italian eat a salad with extra virgin oil?
Among the various condiments of a salad in Italy are often optional: salt, pepper, and balsamic vinegar. But one is never in doubt, extra virgin olive oil. A true Italian will always want to dress his salad with a drizzle of extra virgin olive oil, never a regular olive oil.
Do Italians drink wine with salad?
Yes, it is quite common to see people in Italy eating their salad while sipping a glass of wine. Usually, light and dry wines such as Pinot Grigio, Riesling Sylvaner, a Verdejo, or a light Chardonnay are often suggested.