Curious to learn about Tuscan cheeses? Look no further, Tuscany is a region steeped in age-old pastoral traditions, whether it's the rich pastures of Maremma or the rolling hills of Pienza, Tuscany offers some of Italy's most exceptional dairy landscapes.
Many Tuscan dairies have been perfecting their craft for decades, sticking to traditional methods that include raw milk production, dry salting, and aging on fir wood planks.
Among the wide variety of these artisanal cheeses, Pecorino Toscano D.O.P. stands out as the most appreciated and well-known cheese in the Tuscany region.
D.O.P. stands for "Denominazione di Origine Protetta", a European certification ensuring a product's local origin and production quality. In the context of cheese, it verifies that the product is made according to traditional methods in a specific region.
Let's dive into a curated list of Tuscan cheeses. While Pecorino Toscano may be the star of the show, there's a whole ensemble of lesser-known but equally delicious cheeses waiting to be discovered.
Pecorino stagionato in foglie di Noce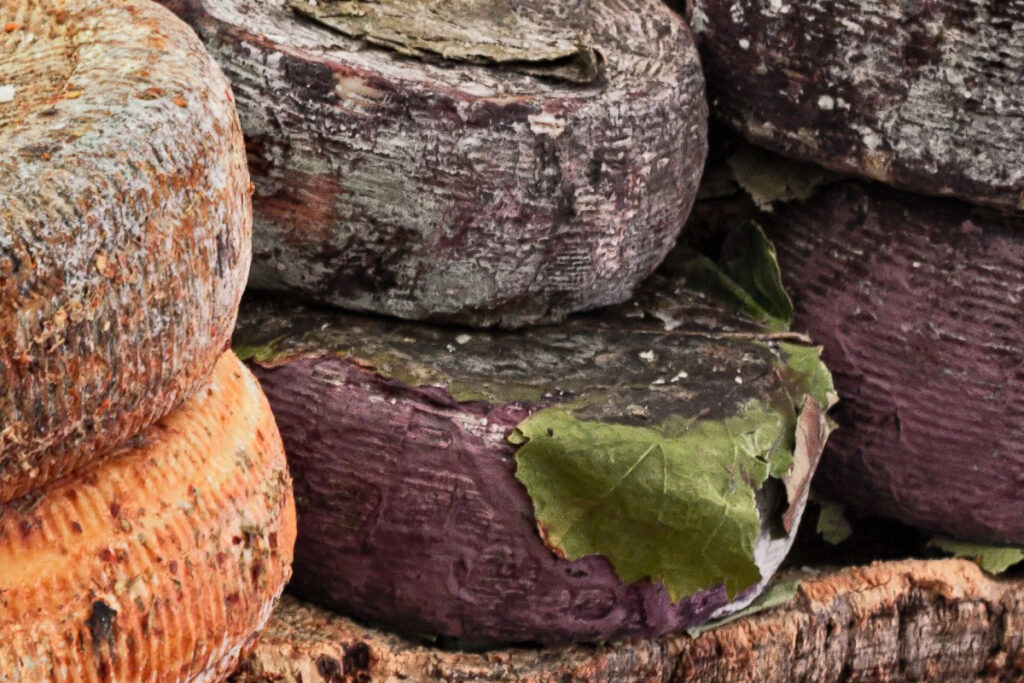 If you're a cheese aficionado, the Tuscan pecorino aged in walnut leaves is a must-try. Hailing from the province of Siena, particularly the village of Montefollonico, this unique cheese is crafted using only Sardinian sheep's milk.
What sets it apart is its aging process, which happens in two stages—the second of which involves resting in terracotta jars lined with the signature walnut leaves for at least three months. The semi-hard, unevenly textured cheese has a yellowish hue, getting darker towards the crust. Its taste? A captivating blend of nutty and earthy flavors, courtesy of those walnut leaves.
Formaggio caprino delle Apuane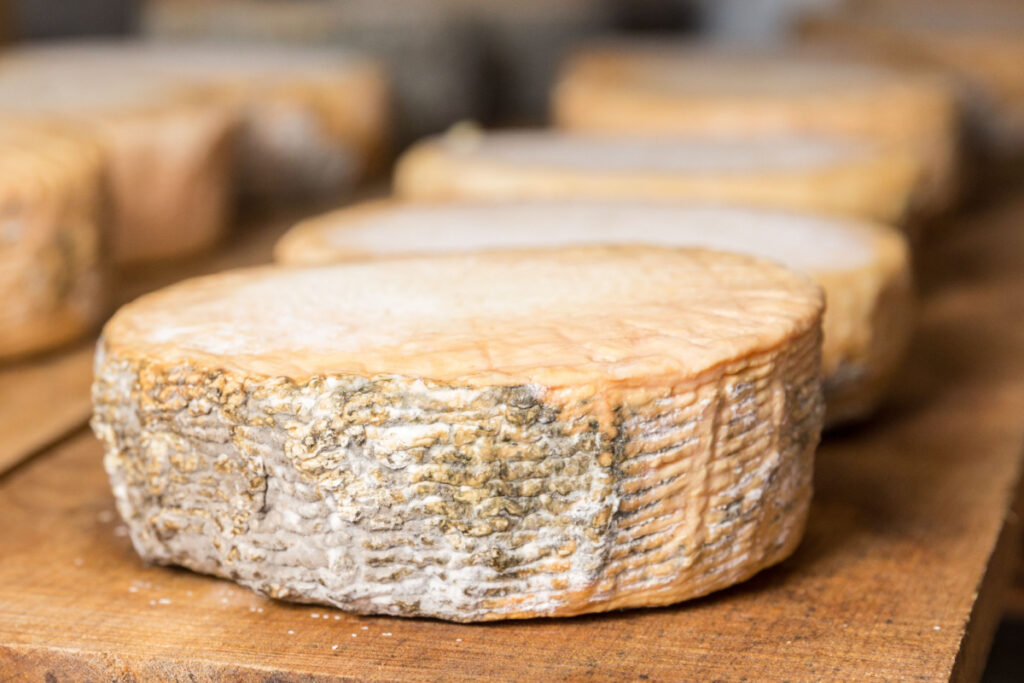 Formaggio Caprino delle Apuane is a unique goat cheese hailing from the mountainous regions of Massa Carrara and parts of Lucca, in Tuscany. The cheese is round and small, with a soft, white-yellowish texture.
What sets this cheese apart is its delicate yet long-lasting aroma, thanks to the coastal flora the goats graze on in the Apuan Alps. Historically, this cheese has been a vital food source for local populations, made using milk only from local herds and following age-old traditions that have remained unchanged.
Pecorino Toscano D.O.P.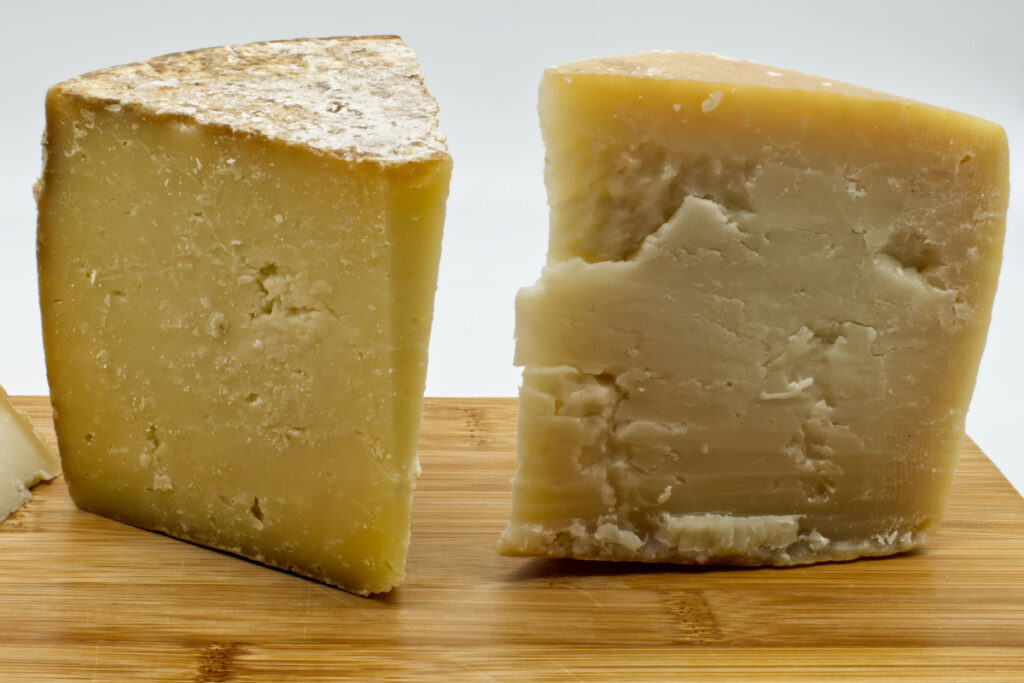 Meet Pecorino Toscano DOP, Tuscany's gift to cheese lovers! This sheep's milk cheese comes in two mouth-watering varieties: the young and tender 'Tenero,' aged for a minimum of 20 days, and the more robust 'Stagionato,' aged for at least four months.
Produced in the sweeping landscapes of Tuscany and a few nearby regions, the cheese undergoes a meticulous process of coagulation and salting, leading to its distinct sweet and fragrant taste. The Pecorino Toscano DOP stands apart from its Pecorino siblings for its subtly sweet flavor, thanks to its unique production process and shorter salting time.
Whether you're grating it over pasta or savoring it with fresh fruit, this versatile cheese promises an authentic slice of Italian gastronomy.
Pecorino delle Balze Volterrane D.O.P.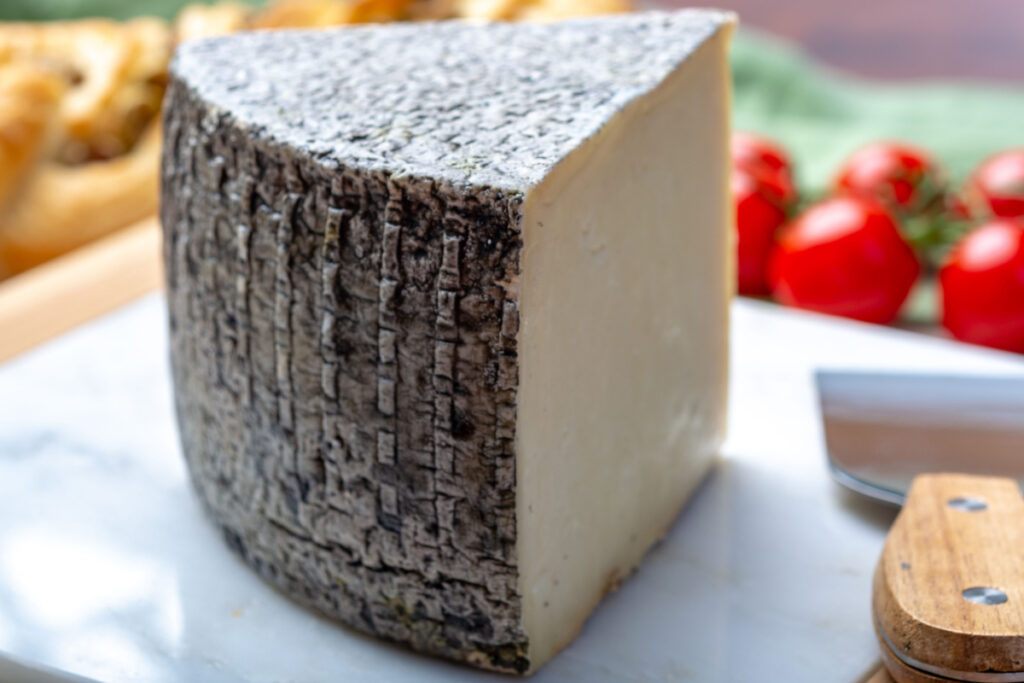 Pecorino delle Balze Volterrane D.O.P., a mouth-watering sheep's milk cheese hailing from the Tuscan hillsides around the city of Volterra. Crafted from the milk of Sardinian sheep that graze in the fields of Tuscany, this cheese offers multiple variations depending on its aging process—Fresco (fresh), Semistagionato (semi-aged), Stagionato (aged), and da Asserbo (extra-aged).
What makes this cheese so special? It's all in the unique curdling process. Natural thistle rennet, sourced from a calf's abomasum—the fourth stomach found in many Italian dishes—adds a one-of-a-kind aroma to the cheese.
As it ages, this gives the cheese a distinctive flavor that strikes a delicious balance between sweet and a hint of spice. Whether you enjoy it sliced with some cold cuts or grated over a bowl of Tuscan soup or pasta, this cheese is a true culinary delight.
Caciotta della Lunigiana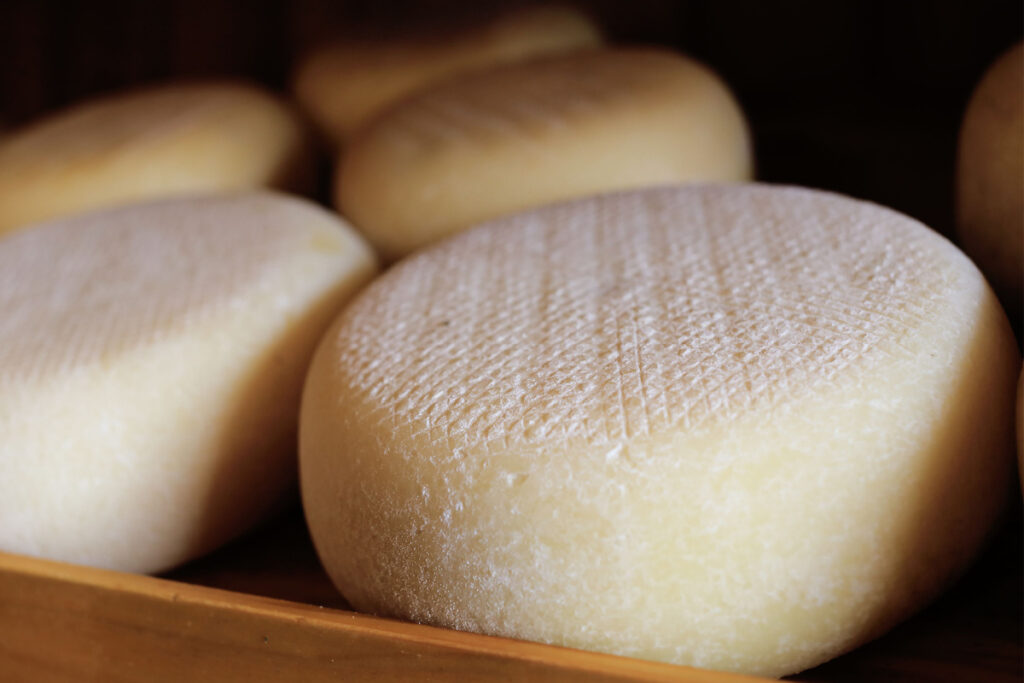 La Caciotta della Lunigiana is a traditional Tuscan cheese showcasing Italian cheesemaking's artisanal spirit. Crafted from local cow's milk, this cheese features a unique, irregular round shape and sports a creamy, yellowish-white hue. The flavor profile is a gentle balance of mild saltiness with a captivating, intense aroma.
The cheese-making process is delightfully old-school: After milking, the milk is warmed in a copper pot to 30-35°C, curdled, and then broken apart with a wooden stick. The curd is then separated from the whey, placed in wooden molds, and set to drain and dry on wooden boards, with occasional salting and flipping. Produced year-round, it's usually enjoyed fresh, although some may age it for a more intense flavor.
Formaggi Caprini della Maremma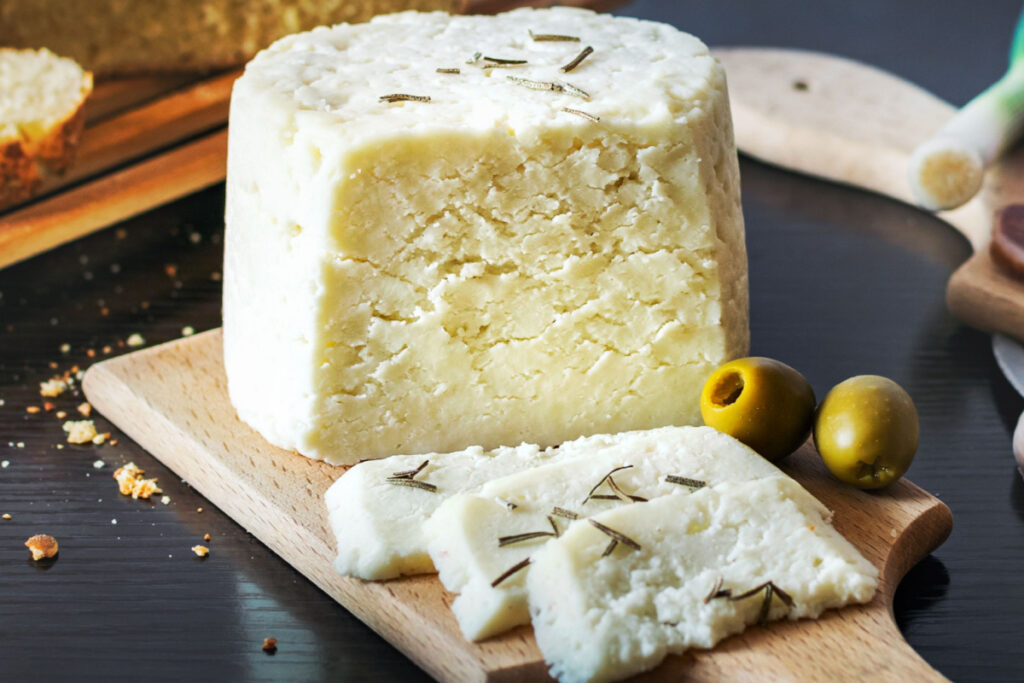 Formaggi Caprini della Maremma are Tuscan goat cheeses celebrated for their digestibility and pairing excellence with white wine. These cheeses come in various flavors, seasoned with an array of aromatic herbs and spices, ranging from garlic and peppercorns to mint and basil.
The texture is smooth, white, and compact, while the flavor is subtly tangy and varies based on the herbs used. Rooted in centuries-old traditions, these cheeses follow ancestral recipes, making them a true taste of Maremma history. They not only provide gastronomic delight but are lower in fat compared to sheep or cow milk cheeses, making them a healthier alternative.
Formaggio caprino dell'Alto Mugello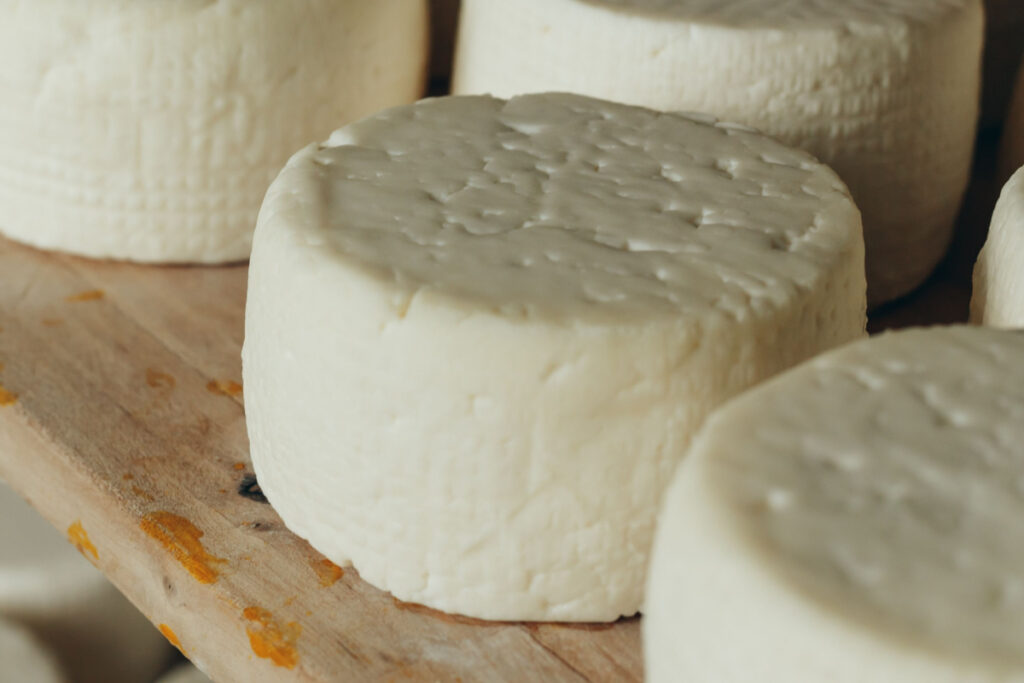 The Caprino dell'Alto Mugello is a Tuscan cheese that's all about local craftsmanship. Made exclusively from goat's milk sourced from local farms, this cheese comes in two delightful varieties: fresh and aged. The fresh version is soft and creamy with a clean white color, while the aged type takes on a straw-yellow hue and a slightly tangy flavor.
Both are imbued with the characteristic taste of pasture-raised goat's milk and can be flavored with chives, arugula, or pepper. Whether you enjoy it fresh or aged, its powerful aroma varies based on the added herbs and the length of aging, making each bite a unique Tuscan experience.
Marzolino di Lucardo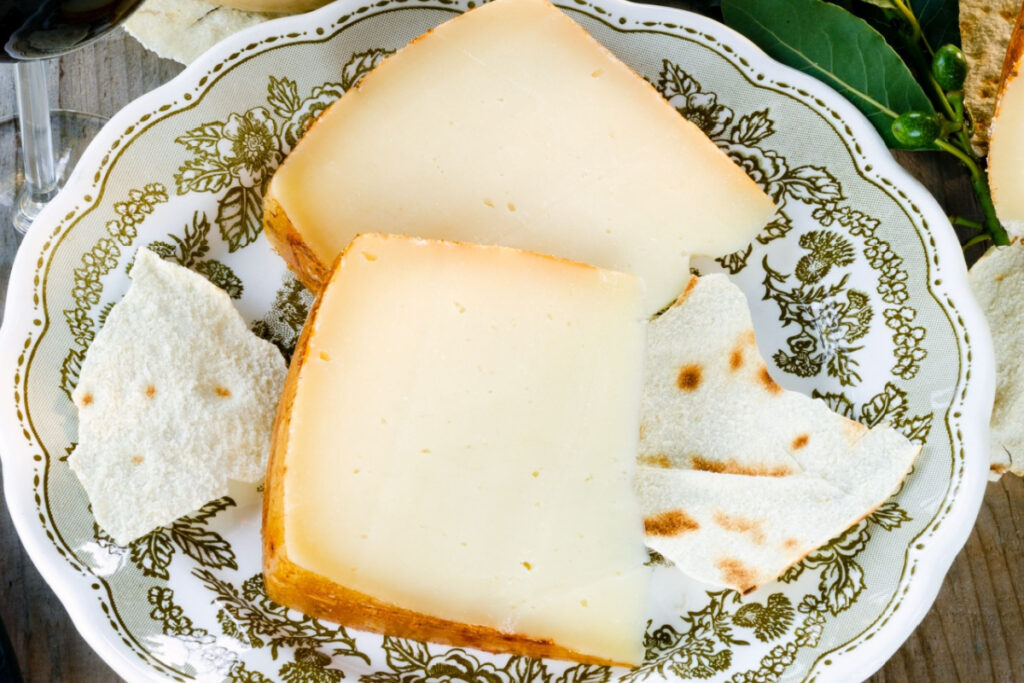 Meet Marzolino di Lucardo, a Tuscan cheese with a history that stretches back to the 17th century. This semi-hard, ewe's milk cheese hails from the village of Lucardo in Florence and was almost lost to time until its recent revival.
What sets this pecorino apart is its unique coagulation process, which uses dried thistle flowers instead of animal rennet, making it a vegetarian-friendly choice. In its fresh form, the cheese has a creamy, buttery texture with a hint of herbs and a delicate, sweet flavor.
If you go for the aged version (5-6 months), expect a deeper, hay-like aroma and a slight bitterness that pairs perfectly with robust, local red wines.
Il Fossa del Greppo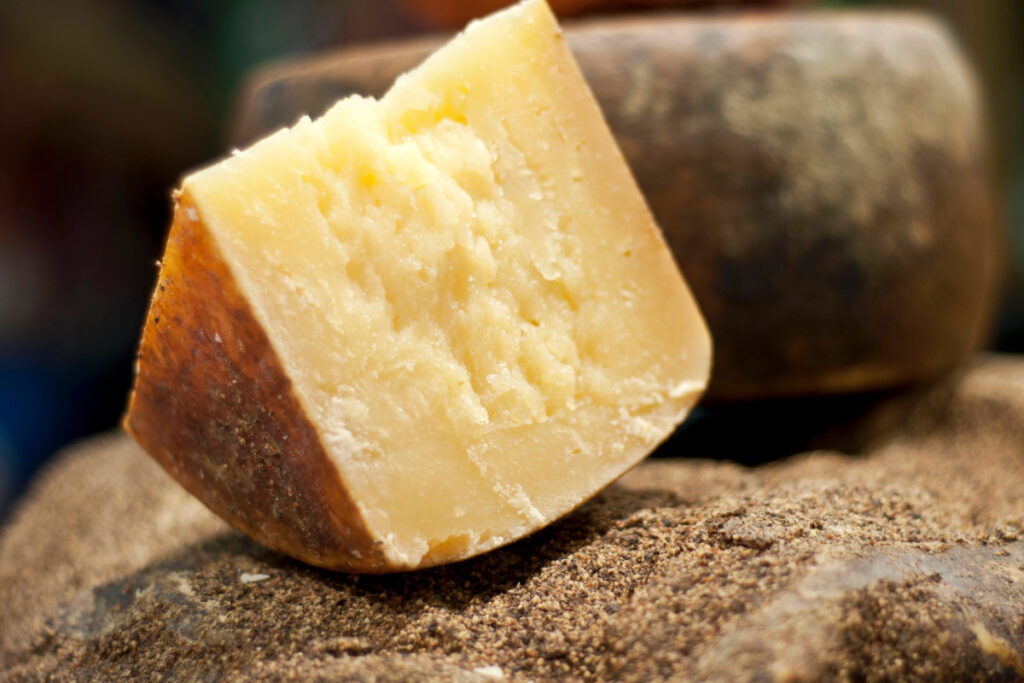 Fossa del Greppo is a unique Tuscan pecorino cheese, aged in the charming locality of Montepulciano. Made from sheep's milk, this hard cheese comes in irregular, roughly cylindrical shapes, sporting a crust that ranges from brown to ash-grey. But the magic really happens during the aging process.
The cheese matures inside Tufo pits on cedarwood tables, where a combination of high humidity and temperature kickstart a secondary fermentation process, imbuing the cheese with exceptional flavor and aroma.
This traditional method dates back to when local farmers hid food in these pits to protect them from looting. They soon realized that cheese aged in these conditions acquired unparalleled fragrances and flavors. The cedarwood itself, rich in aromatic compounds, lends the cheese its signature scent, making Fossa del Greppo a timeless delicacy.
Pecorino a latte crudo della montagna pistoiese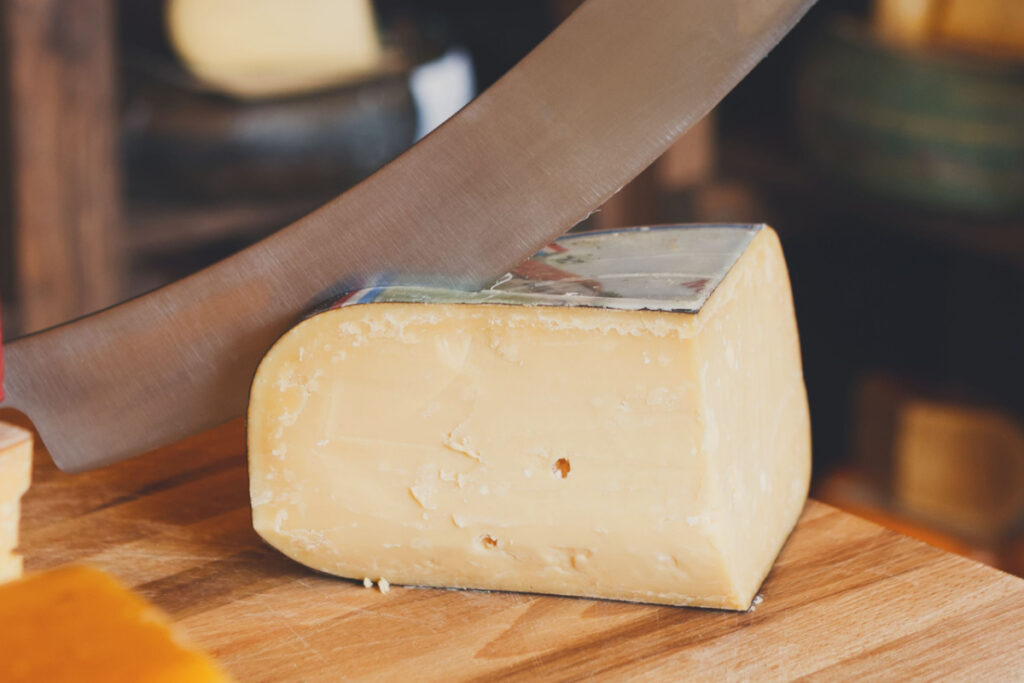 Pecorino a latte crudo della Montagna Pistoiese is a unique and versatile cheese from the mountainous Pistoia region of Tuscany. Crafted from raw sheep's milk and coagulated with either lamb rennet or a plant-based coagulant extracted from wild thistle flowers, this cheese can be enjoyed fresh, semi-aged (Abbucciato), or fully aged (da Asserbo).
Depending on its age, the cheese can vary in texture from soft to semi-hard, and in flavor from delicately sweet and slightly tangy to intensely savory and spicy. It's a cheese that showcases the rich terroir of Tuscany, traditionally paired with full-bodied local red wines. Vegetarian-friendly when made with plant-based coagulant, it's protected by the Slow Food movement and is perfect for both cooking and table enjoyment.
Pecorino di Pienza stagionato in barriques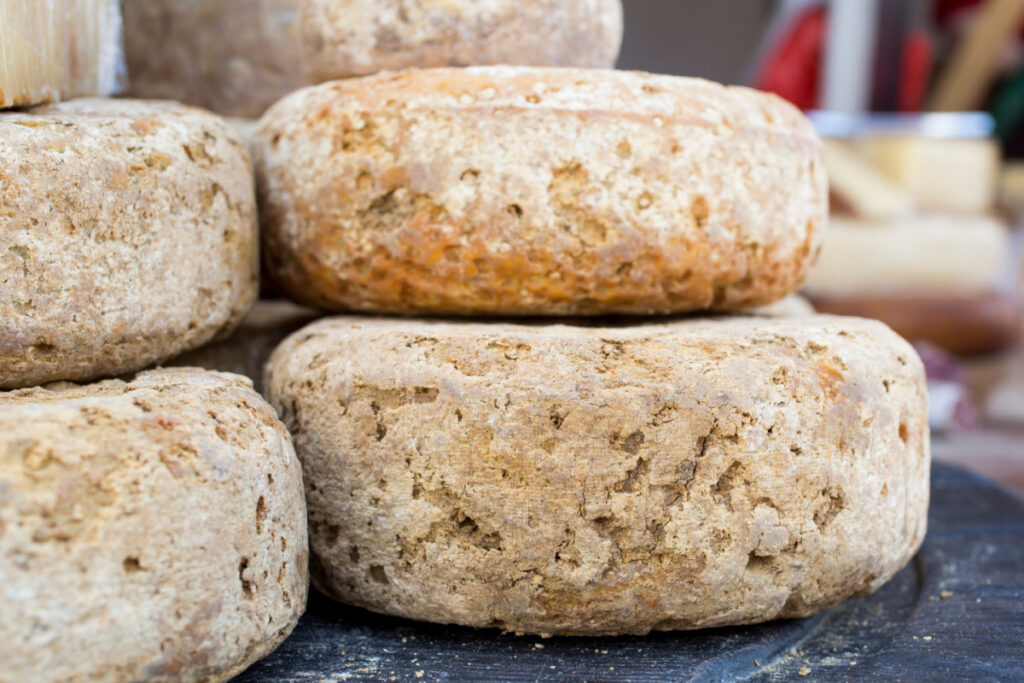 Calling all cheese enthusiasts: Meet Pecorino di Pienza stagionato in barriques, a culinary jewel hailing from Tuscany's charming village of Pienza. This semi-hard, sheep's milk cheese is unique because it's aged in retired oak wine barrels, allowing the wood and previous wine's character to delicately seep into the cheese.
With a cylindrical shape weighing between 0.9 and 1.6 kg, this cheese boasts an amber-colored crust and a slightly moist, crumbly interior that can be anywhere from white to light straw in color. Its flavor profile is a complex dance—medium intensity, mildly sweet, and lightly spicy with hints of cooked milk and a tannic aftertaste.
Serve it as a table cheese with antipasti, fresh fruits, or even local honey, and pair it with bold red wines like Rosso di Montepulciano or Rosso di Montalcino. You can even be adventurous and try it with a sweet white Moscato!
Raviggiolo di latte vaccino del Mugello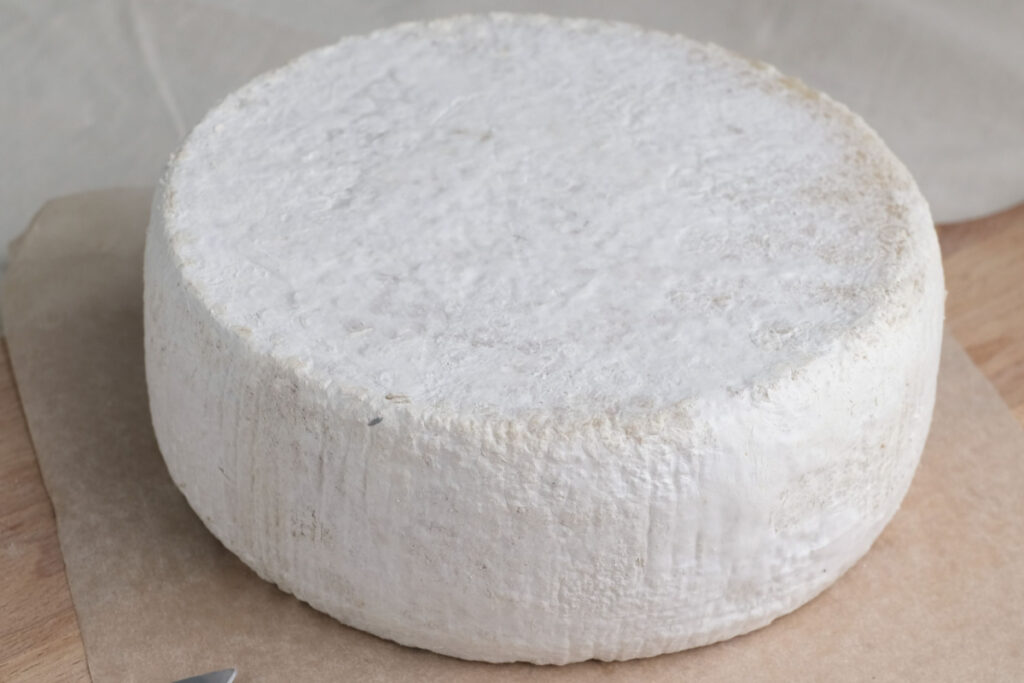 Raviggiolo di latte vaccino del Mugello, or simply Raviggiolo, is a soft, fresh cow's milk cheese hailing from the Tuscan region of Mugello and its neighboring areas. Cylindrical in shape and weighing around 1 kg, its texture is so soft it doesn't even have a crust. With a gentle tangy-sweet flavor and the authentic aroma of fresh milk, this cheese is a local delight wrapped in parchment paper for preservation.
It's made year-round, sourced from cows grazing on the Tuscan-Romagnolo Apennines, and crafted through traditional methods that have stood the test of time. Versatile and well-loved, it's often enjoyed fresh, drizzled with olive oil and pepper, or used in local dishes like ravioli and desserts.